Shelby GT350R Mustang to headline muscle power at Charlotte AutoFair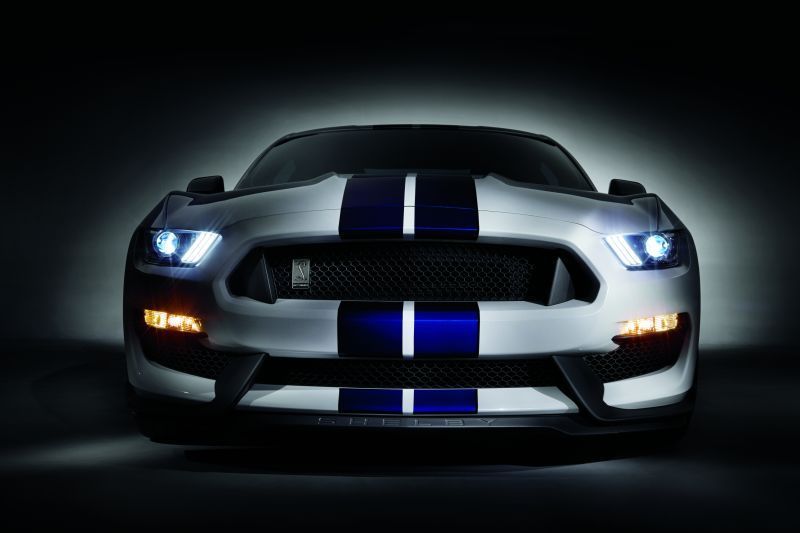 The 2015 Charlotte AutoFair will be held at Charlotte Motor Speedway from April 9-12, and will feature virtually each of the latest models of American muscle.
The upcoming 2016 Shelby GT350R Mustang will be showcased at the show ahead of its release, while the 2015 Mustang GT, 2015 Corvette Z06, 2014 Camaro Z/28 and the 2015 Challenger Hellcat will be displayed at AutoFair's Nationwide Showcase.
Breaking down the entrants:
Ford:
The Shelby GT350R will be powered by a 500-horsepower 5.2-liter DOHC V8 that features the first flat-plane crankshaft in a Ford production V8 engine. It will also feature lightweight carbon fiber wheels, revised spring rates, recalibrated dampers, a lower ride height than the GT350 on which it is based, a revised front splitter and a carbon fiber rear wing designed to make it the most track-ready road-legal Mustang ever.
Chevrolet:
Chevrolet's new-for-2015 Corvette Z06 features a supercharged 650-horsepower 6.2-liter V8 that can power the car from zero-to-60 in 2.8 seconds with a top speed of 186 mph. But if the two-seater is too limiting for you, the new Camaro Z/28 will also be on hand, boasting a 505-horsepower, 7.0-liter V8 and seating for four.
Dodge:
Unless you've been sleeping under a rock for the past year, you have probably heard of the new 707-horsepower Dodge Challenger and Dodge Charger SRT Hellcats. They've become so popular, in fact, that Dodge has actually had to announce to its customers an increase in production in order to meet the unexpected demands.
Around 30 feature vehicles in total will be on display in the Nationwide Showcase Pavilion, with over 50 car club displays, 1,500 collectible vehicles available for sale, and 10,000 vendor spaces also on hand at the AutoFair. Dealer Auctions Inc. will be auctioning up to 200 cars, and there will be plenty on on-site activities for kids.
More information, including ticket prices and hours, are available at Charlotte Motor Speedway's website, or you can call them at 1-800-455-FANS (3267).