Cool Car of the Day: 1961 Corvette resto-mod
Vintage cars can create a moral dilemma of sorts for enthusiasts.
Let's say you have a car from the late 1950s or early 1960s. If you keep it bone stock, well, you have a historical artifact. Depending on the car, maybe even a very valuable historical artifact. But even high-performance cars of that era had skinny tires, dodgy brakes and less-than-stellar reliability.
In truth, most completely stock old cars aren't really much fun to drive at all. Modern performance cars can run rings around the old classics.
That's why the resto-mod market has flourished in recent years. What is a resto-mod? Basically, it's an old car with upgraded running gear that can include any or all of the following or more: modern engine and transmission; big disc brakes; larger tires; enhanced suspension; and in some cases, even a whole new frame.
We understand that resto-mods make purists cringe.
No question about it.
But if you want something fun to drive — something you can actually use on a regular basis without fear of it damaging a pristine, irreplaceable classic – resto-mods can be the way to go.
And depending on how well they're built, a high-end resto-mod can be every bit as pricey as a totally stock classic.
But they can also be incredibly sexy, as this custom 1961 Corvette proves. Lot No. 5029, it sold for $187,000, including fees, as last week's Barrett-Jackson Collector-Car Event in Scottsdale, Arizona.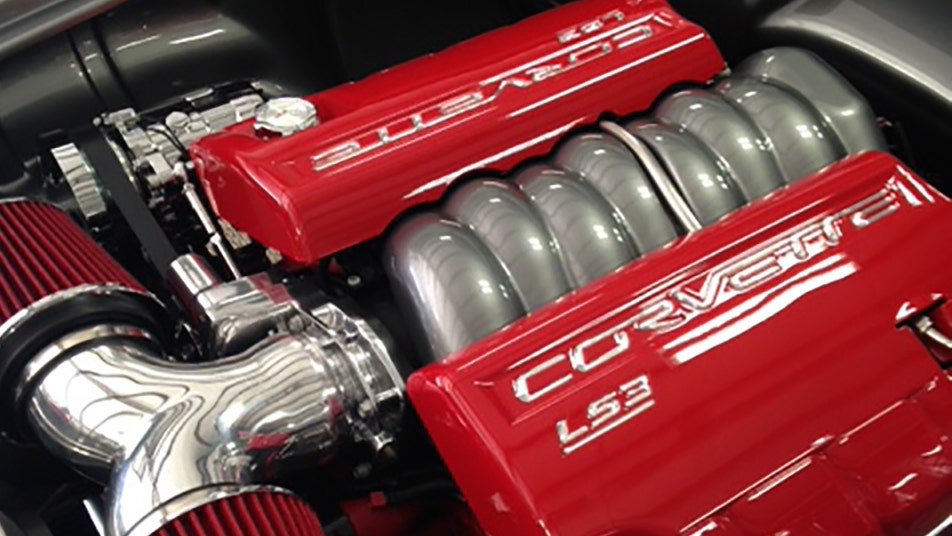 According to the consignor, this Corvette was rated as the No. 1 resto-mod custom at Barrett-Jackson Scottsdale 2015. Who rated this No. 1 isn't explained, but no matter: This is a stunning vehicle in every sense of the word.
Unlike a stock '61 'Vette, which would have been powered by a 283-cubic-inch Chevrolet, this one has a contemporary crate motor under the hood, an engine that makes more power and likely with a lot fewer emissions and better gas mileage to boot than what came stock with the car.
The new powerplant is a GM Performance 6.2-liter LS3 engine, similar to what you'd find in a modern Corvette or Camaro. It has been custom painted with chrome drive assembly, PRC polished radiator, as well as polished and coated headers.
It also features a "high-performance 4L60E automatic transmission, Art Morrison rolling chassis and components, and quad exhaust tips," reads the catalog description. "Full custom leather interior and trunk as well as push-button start, power windows, electric hood actuator, Vintage Air, heat and defrost, Audiophile stereo."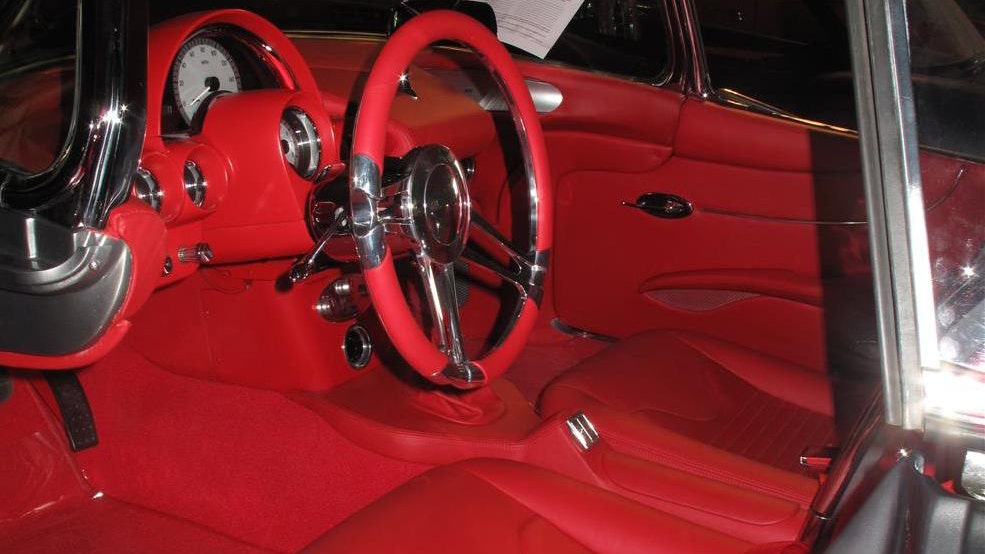 Beautiful inside and out, there's no doubt about why this Corvette fetched big money. It's a killer piece.
"This fully customized Corvette convertible has just undergone a full custom build by meticulous craftsmen," reads the catalog description. "The quality of the build and the attention to detail is apparent throughout. The bodywork, as well as the fit and finish, is nothing short of perfection. No expense has been spared throughout the entire process of building this piece of rolling artistry, in terms of man-hours or purchasing.
"Only the highest-quality materials and components were used throughout. This highly optioned Corvette started out as a low-mileage no-hit body car with all of the original bonding strips in place. It has a laser-straight body finished in Pearl Gray and Silver and is polished to perfection."
That it certainly is.
This delicious piece of mechanical eye candy is beautiful enough to be the Cool Car of the Day. And we just bet its new owner will love driving it, too.