Heritage Edition Ford GT meets electric pole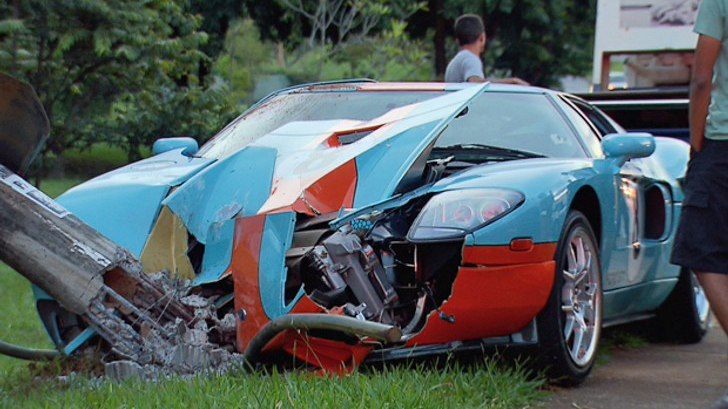 A limited edition Ford GT crashed last Saturday in Brazil, reports AutoEvolution.com.
This Gulf-painted Ford GT Heritage Edition was just one of 383 built. A 51-year-old driver was reportedly driving the rear-wheel-drive supercar (which doesn't feature any driver aids) through a turn when the rear end stepped out and he overcorrected … straight into an electric pole.
The surrounding areas were temporarily left without power, while the driver and his wife were reportedly able to escape uninjured. We wish we could say the same about the car …