Amazing graphic shows how many world-famous circuits can fit in one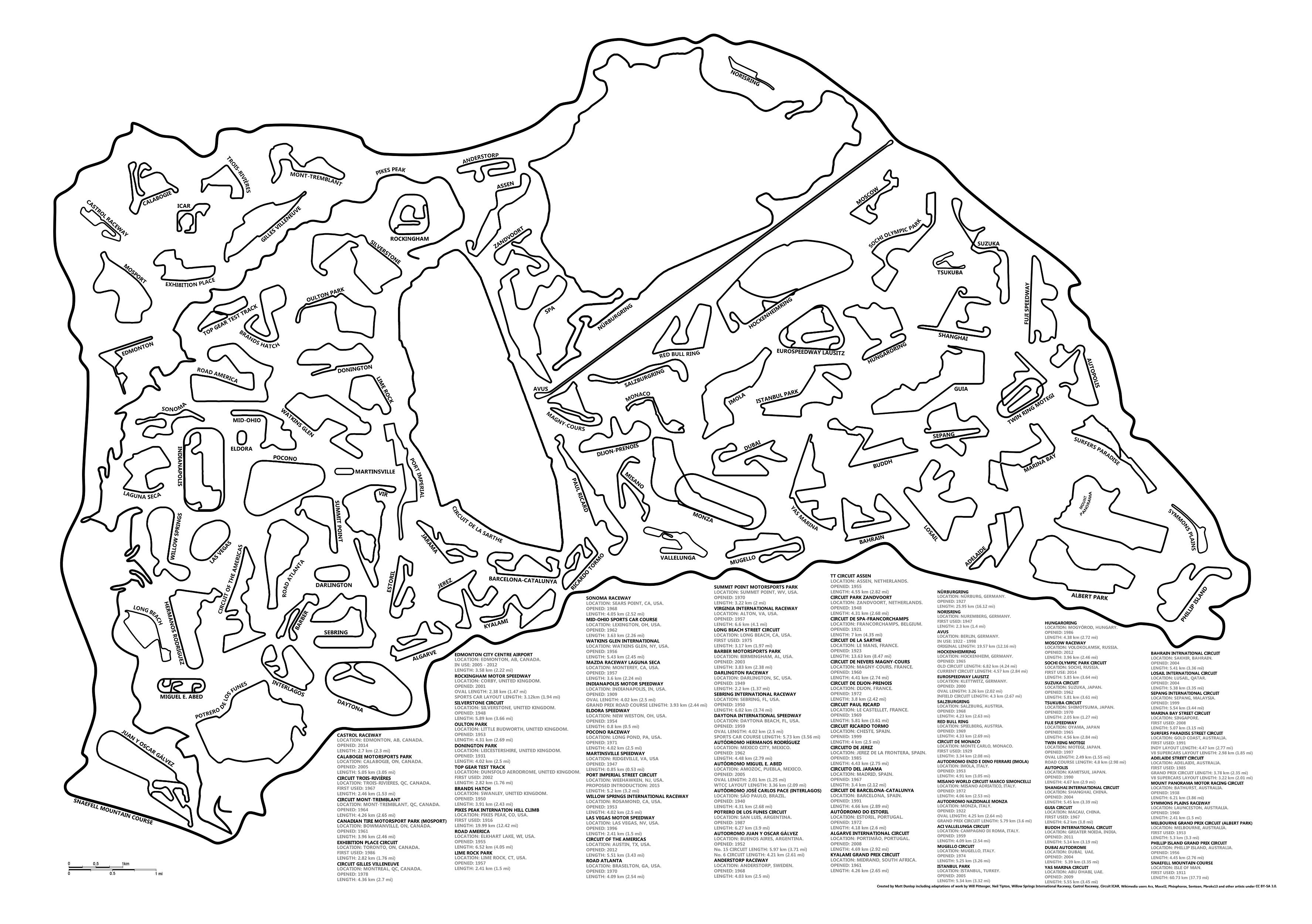 From May 24 to June 6, the annual Isle of Man TT Festival will take place on the 37.73-mile Snaefell Mountain Circuit. This map shows how 94 of the world's most famous circuits can fit inside the infamous course.
The tracks included in this map, created by SirDunny on Reddit, are: Mount Panorama, Circuit de la Sarthe, Daytona International Speedway, Pikes Peak, Indianapolis Motor Speedway, the Nurburgring Nordschleife, all 19 circuits on the 2014 Formula 1 calendar and many, many more … including Eldora Speedway.
All of the circuits are to scale, and posters of the image are for sale by SirDunny HERE.