Alexander Rossi, Scott Speed Join 2017 Race Of Champions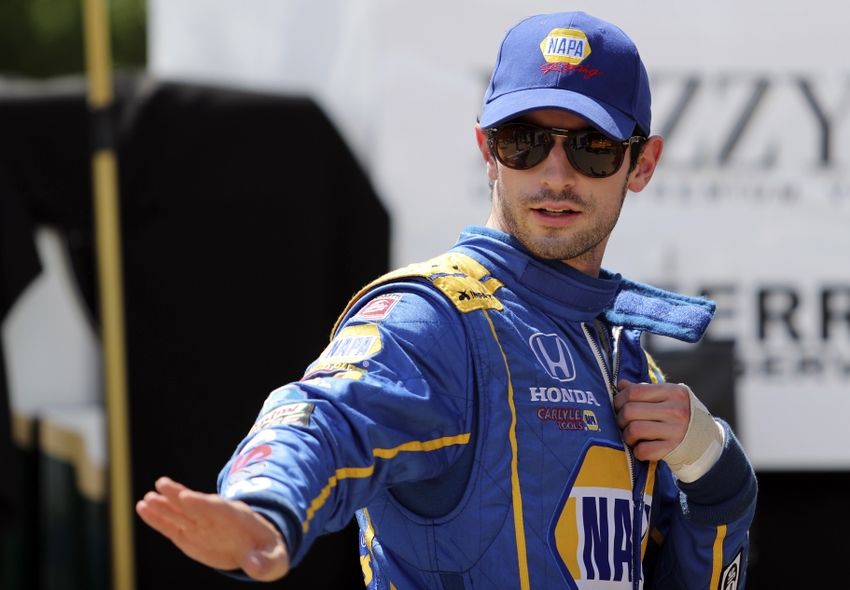 Indianapolis 500 winner Alexander Rossi and Red Bull Global Rallycross titleholder Scott Speed have added their names to the 2017 Race of Champions roster.
Andretti Autosport will be well-represented at the 2017 Race of Champions as IndyCar's Alexander Rossi and Red Bull Global Rallycross star Scott Speed have both thrown their hats into the ring for January's international shootout.
ROC organizers made the announcement Monday, adding the duo to a roster that already includes Rossi's teammate Ryan Hunter-Reay.
It will be the first Race of Champions for both Rossi and Speed, who both had eventful seasons in their respective leagues. Rossi became a national sensation after a bold fuel strategy move made him the winner of the 100th Indianapolis 500, on his way to becoming IndyCar's 2016 Rookie of the Year.
Last month Speed successfully defended his Red Bull Global Rallycross championship from his teammate Tanner Foust, making the two Volkswagen Andretti Rallycross drivers the only people to hold multiple titles in that league.
More from Beyond the Flag
Now both drivers will arrive in Miami representing the United States as some of the best racing talent from around the world converges, and they're excited for the challenge.
"ROC is so well respected in motorsport, bringing together the best drivers from around the world and across every series," Rossi told Racer on Monday. "This international event is always ultra-competitive and I'm looking forward to the competition and the very first U.S. race venue in Miami.
"It will also be great to race with my Andretti Autosport teammate, Ryan Hunter-Reay," he added. "I can assure you, neither of us will be holding back."
Other drivers already named to the field include Speed's GRC colleague Travis Pastrana, two more IndyCar veterans in Tony Kanaan and Juan Pablo Montoya, Kurt Busch from NASCAR and Formula One representatives Sebastian Vettel and Felipe Massa. You can see the complete lineup here.
Rossi and Speed are certainly favorable choices given what they've accomplished on track in the 2016 season, and from a marketing standpoint having the young American driver all of IndyCar was talking about looks pretty great, too.
It does make for an Andretti-heavy lineup for the United States (moreso if you count that Busch ran with Andretti when he participated in the 2014 Indianapolis 500). Did anyone at ROC ask Josef Newgarden what he was doing in January? Although that would mean he'd be competing against Montoya, whom he just replaced at Team Penske.
Regardless of the way it divides up Monday's announcement adds a promising young talent and a strong veteran to the Race of Champions lineup. No matter what motorsport you love there will be someone appealing in the mix. If you're in Miami this January, definitely consider being part of the first Race of Champions to be contested in the United States.
The 2017 Race of Champions takes place Jan. 21-22 at Marlins Park in Miami, Florida.
This article originally appeared on