2016 IndyCar Championship Breakdown: Will Power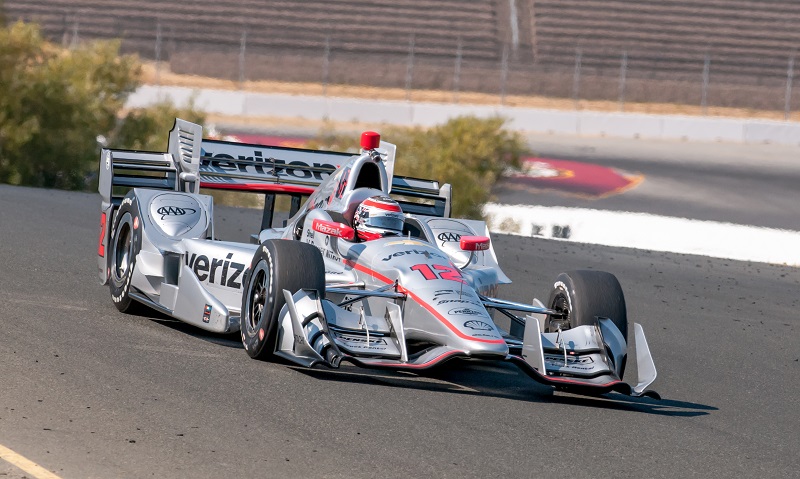 Before next week's IndyCar season finale at Sonoma, we break down Will Power's chances to win his second championship in three years.
When IndyCar takes to Sonoma Raceway on Sept. 18, Will Power will be hunting for his second league championship. The 2014 championship winner has had a roller-coaster 2016 season, with a tough start followed by an impressive mid-season surge, perhaps the best of his career.
But will it be enough? Power's opponent (and teammate) Simon Pagenaud has held the championship lead since the second race of the season. Contact with Charlie Kimball that put Power into the wall – and into 20th place – at Watkins Glen didn't help the No. 12 Team Penske driver's chances either.
So Power is coming into Sonoma on the back foot, but that doesn't necessarily mean he can't win. It just makes his job that much more difficult, and the Australian certainly knows how to deal with adversity.
Here's how we break down Will Power's chances to capture the 2016 Verizon IndyCar Series championship:
Power's History at Sonoma
Power has been entered at Sonoma Raceway eight times in his IndyCar career. His results at the track include three wins, with the most recent victory being in 2013. Here's a detailed history of his performance at the venue:
2008: 25th
2009: Did not start (DNS) after practice accident
2010: 1st
2011: 1st
2012: 2nd
2013: 1st
2014: 10th
2015: 7th
Obviously Power knows how to reach the podium at Sonoma, which he's done half of the time. You can't hold his 2009 absence against him; that was the freak accident in which he fractured two lumbar vertebrae.
To come back and win at Sonoma the next two years is impressive, as is how he battled back to finish seventh last season after making contact with teammate Juan Pablo Montoya that spoiled both their chances. If Power can avoid another such mistake next Sunday, it's impossible not to think of him as the favorite going into the race.
Power's 2016 Season
Here's where things get interesting. Power's four wins have him tied as the winningest driver in IndyCar this year; the problem is that the person he's tied with is Pagenaud.
He has three additional podiums and five other finishes within the Top 10. In fact, Power has only finished outside of the Top 10 three times – at the Grand Prix of Indianapolis, the first race of the Dual in Detroit, and at Watkins Glen.
Detroit was caused by a gaffe in the pits that saw him leave with a right rear tire unsecured, and Watkins Glen was due to controversial contact with Charlie Kimball.
So as far as his own performance goes, Power has been remarkably consistent in 2016 and if his record holds he's not likely to DNF at Sonoma. He's going to be out there on the track earning points.
The question will be if he can earn enough of them. There are two missed opportunities that Power had to earn points in his battle against Pagenaud. The first was at Texas, where he had a supremely better starting position in the resumed race, but wound up eighth while Pagenaud was able to sneak through to fourth place.
The second is, of course, his being medically unable to start the season opener at St. Petersburg. Again, you can't hold that against him – he was physically not well enough to get in the car – but that's 12 points that went to Oriol Servia and not him. And that's presuming that Power wouldn't have been able to improve on Servia's 18th place finish.
Add those to however many points he lost when Kimball turned him into the wall in New York, and Power could wind up just short mathematically.
Power's Chances To Win
Realistically, Power needs Pagenaud to have another bad day if he wants to be holding the Astor Cup. Any time your chances are dependent on someone else the odds aren't in your favor. Yet Pagenaud has had unlucky breaks before (remember when his car died at Pocono?) and if anyone can pull off a momentous race to the top, it's Power. Don't count him out of the championship yet.
The 2016 GoPro Grand Prix of Sonoma takes place Sunday, Sept. 18 from Sonoma Raceway.
More from Beyond the Flag
This article originally appeared on