Zac Curtis Is A Key Addition In Mariners Segura Deal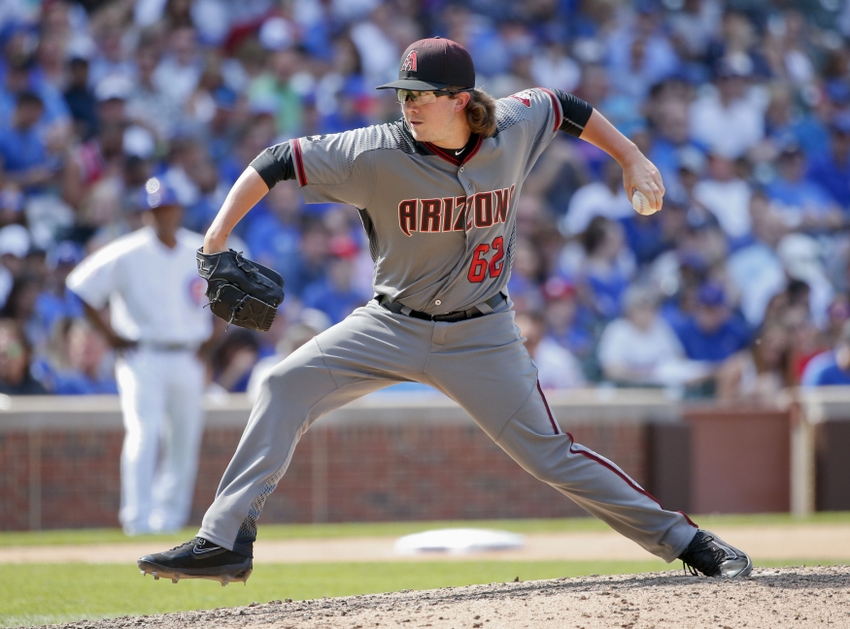 While the baseball world is abuzz about the key players in the Mariners/Diamondbacks trade (Jean Segura and Taijuan Walker) , we should not forget another important young stud that GM, Jerry Dipoto is excited about: Zac Curtis.
It's easy to forget the other pieces of the blockbuster trade, after all, signing Jean Segura instantly gives the Mariners a top five infield, but we'll leave that for another post.
Thankfully, Dipoto wasn't just looking for a big name star, and then some flash in the pan nobodies. No. Dipoto was focused on getting the best players he could in exchange for Walker and Ketel Marte.
He did just that signing top-fifteen outfield prospect, Mitch Hanigar and an impressive left-handed reliever in Zac Curtis.
The Mariners were in desperate need of a southpaw in the bullpen. Before the trade, the M's only had Dean Kiekhefer and top-prospect, Paul Fry as the only lefties in the pen, assuming that Ariel Miranda will once again be a fixture in the rotation.
Now with Curtis, you have a trifecta of left-handers that are all under twenty-seven, and two of which are very promising prospects in Fry and Curtis.
Dipoto made it very clear that what he saw from Curtis in the minors, is exactly the reason he needed him in the deal.
"…Zac Curtis' track record in the minors gives us great confidence in his future as a big league pitcher."
He couldn't be more right. In Single-A, Advanced-A and Double-A ball, Curtis was immaculate. Over the three years in his minor league journey, Curtis had an ERA of 1.95 over one hundred and four games.
In 2015 when he was on the Kane County Cougars, Curtis had an unbelievable season. As the team's closer, he had a 1.33 ERA, thirty-three saves, and seventy-five strikeouts in fifty-four innings.
It was this stint that got the Diamondbacks excited. In 2016 they quickly rushed him up to Advanced-A and then Double-A play. Even with no time to settle in at each destination, Curtis still showed off his talents. He had an ERA of 3.90 in thirty innings before getting called up to the majors.
In his third move in just one year, facing higher and higher quality players, Curtis' mojo took a hit on the biggest stage. Overall, his ERA with the Diamondbacks was 6.75 in 13.1 innings. However, there was still a bright spot even with that inflated figure.
Before his rough ending to 2016, which can only be attributed to exhaustion and facing new opponents, Curtis started his time with the Diamondbacks pitching 8.1 frames while allowing batters to hit a measly .111 off him.
Curtis showed the Diamondbacks and now the Mariners that he could battle through the rigorous changes of different leagues, stadiums, and batters all within a hectic year and still excel, all at the age of twenty-four. This is why Dipoto is excited to have Curtis in the Mariners organization and that's why fans should be excited too.
This article originally appeared on