Yoenis Cespedes opts out of deal, becomes free agent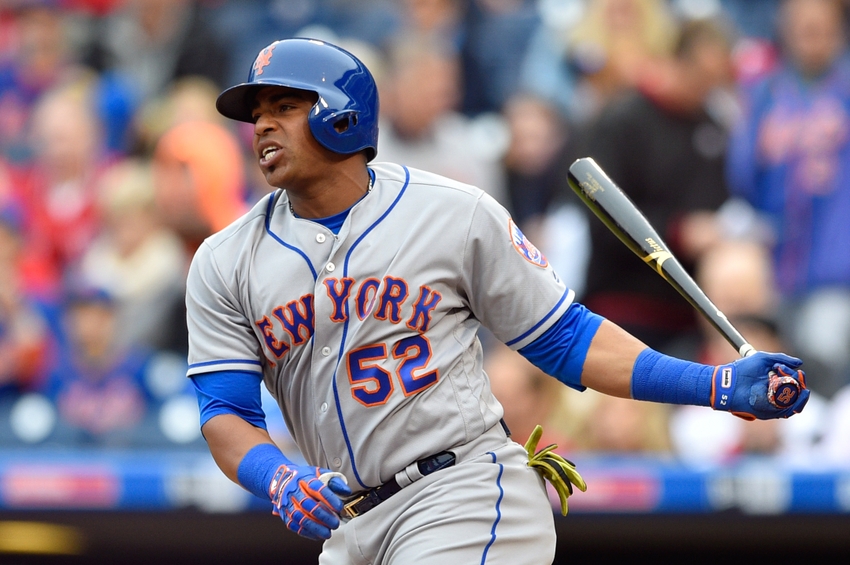 New York Mets outfielder Yoenis Cespedes has reportedly opted out of his three-year contract, becoming a free agent.
Ready for the hot stove season in Major League Baseball? It's time to gear up. On Sunday morning, word came out that two-time All-Star and Gold Glove winner Yoenis Cespedes officially declined the option on his contract, becoming a free agent at the start of the new league year.
Cespedes was a free agent last year before signing late in the winter with the Mets. The Cuban star signed a three-year, $75 million deal with the option of leaving after the first season. With Cespedes hitting .280 with 31 home runs and 86 RBI, the 31-year-old is seeking one more long-term deal before riding off into the sunset.
Considering the market, Cespedes should be able to land a contract well north of $100 million in total value. He's the best player available, along with the older Edwin Encarnacion. The Mets could be in the market to bring him back, although the big-market team has notoriously stayed away from huge money in the past.
Cespedes has eclipsed 100 RBI twice in his MLB career, which began in 2012 with the Oakland Athletics. Oakland traded Cespedes at the 2014 deadline for Jon Lester, which started his journey from Oakland to Boston to Detroit in the span of a year. Finally, New York acquired him at the 2015 trade deadline.
For his career, Cespedes is a .272 hitter with a .325 on-base percentage. He has mashed 137 home runs with 453 RBI, making him one of the elite producers over the past five seasons.
More from FanSided
This article originally appeared on