Yankees Rumors: Willing to Trade Another Veteran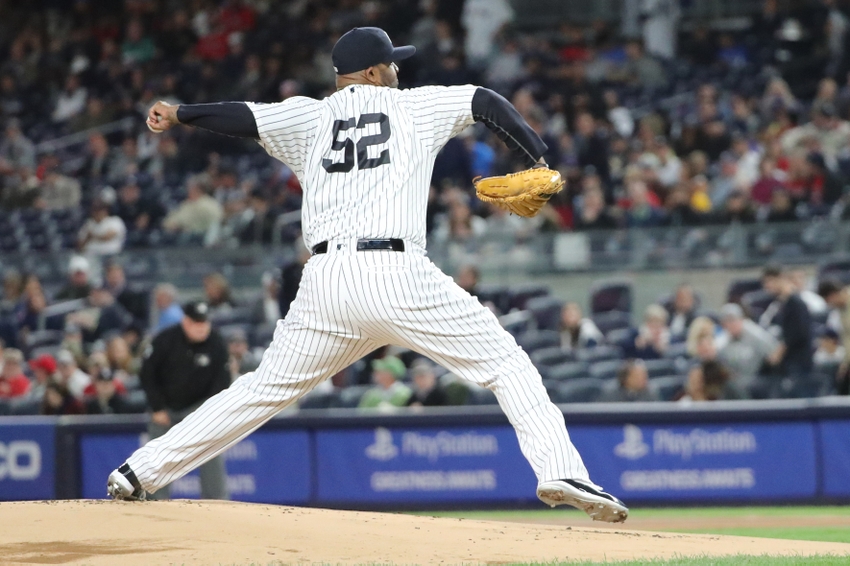 Recent New York Yankees rumors have been about what hitter they will be trying to acquire this offseason. However, could they look to deal another veteran?
There have been a ton of New York Yankees rumors already this offseason. Most of the discussion about them has been in regards to their lineup. Since trading Brian McCann, the Yankees have been linked to a few of the biggest hitters available in free agency this season.
According to Nick Cafardo of the Boston Globe, the Yankees could entertain the trading of pitcher CC Sabathia. A possible decision to move Sabathia would continue the trend of the Yankees parting with their expensive veterans that we have seen in the past year. This is what Cafardo said about a possible Sabathia deal:
A back-end starter now, and the Yankees would have to eat some of the $25 million remaining on his deal. Nobody is going to break down Cashman's door, but Sabathia was a respectable 9-12 with a 3.91 ERA last season. There's also a no-trade provision. Possible destinations: Pirates, Angels.
Due to the pitchers class being somewhat weak in free agency this season, teams will likely be trying to acquire upgrades to their staff through free agency. Even though Sabathia is not the ace he once was, he was solid for the Yankees last season.
In 2016, Sabathia totaled a 9-12 record and 3.91 ERA. Besides Masahiro Tanaka, Sabathia was the most consistent starter in the rotation. One of the things that will make a possible Sabathia deal challenging is the $25 million that he is owed this season.
In any trade involving Sabathia, the Yankees are going to have to eat a good chunk of his salary. If they were to deal him this offseason, they could get a team to eat a few more million due to the weak free agent market.
Sabathia has proven that he can still be an effective pitcher in the majors. If the Yankees are willing to trust their young arms in 2017, it would make sense to try and save some money by moving Sabathia.
More from Empire Writes Back
This article originally appeared on