Yankees Rumors: Team Willing to Trade Chase Headley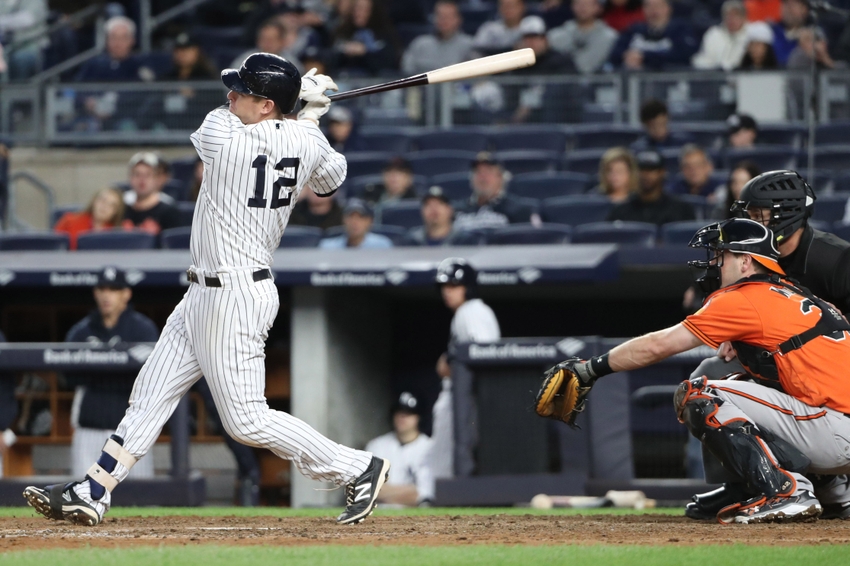 With the MLB Offseason here, there have been more New York Yankees rumors coming out about their offseason plan. Who are they looking to trade?
With the MLB hot stove heating up, so have recent New York Yankees rumors. After a successful 2016 season, the Yankees are one of the most intriguing teams to monitor this offseason.
Prior to the MLB trade deadline last season, the Yankees made three big moves. The first was the trade that sent Aroldis Chapman to the Chicago Cubs. Due to the fact that Chapman was a free agent, the decision to trade him made a lot of sense for the struggling Yankees at the time.
In addition to the Yankees trading Chapman, the decision to trade outfielder Carlos Beltran was also an easy decision. Like Chapman, Beltran is a free agent this offseason, and the Yankees traded him to the Texas Rangers.
The most surprising trade for the Yankees was the decision to move Andrew Miller prior to the deadline. Due to Miller being affordable and under control of the Yankees, it was uncertain whether or not they would move him. The decision ultimately came to trade him to the Cleveland Indians for a ton of prospects that was headlined by Clint Fraizer.
This offseason, the Yankees are looking to continue to rebuild with their youth, and they are willing to trade a few of their veterans. According to Ken Rosenthal, the most recent player that the Yankees are willing to deal is Chase Headley.
Headley has been with the Yankees for two and a half seasons and has been a solid player for them at third base. There were some issues in the field for Headley in 2015, but he has seemed to have have figured those out.
Last season, Headley totaled a .251 batting average, 14 home runs, and 51 RBIs. While the numbers don't jump off the page at you, Headley has been solid, and there is value in that. It is uncertain at this point what teams would be interested in Headley, but the Yankees are willing to listen to any offers.
Now that Brian McCann, Brett Gardner, and Headley are on the trading block, it is clear that the Yankees are looking to move forward with their youth in 2017.
More from Empire Writes Back
This article originally appeared on