Yankees Rumors: Likely to Land a Prized Free Agent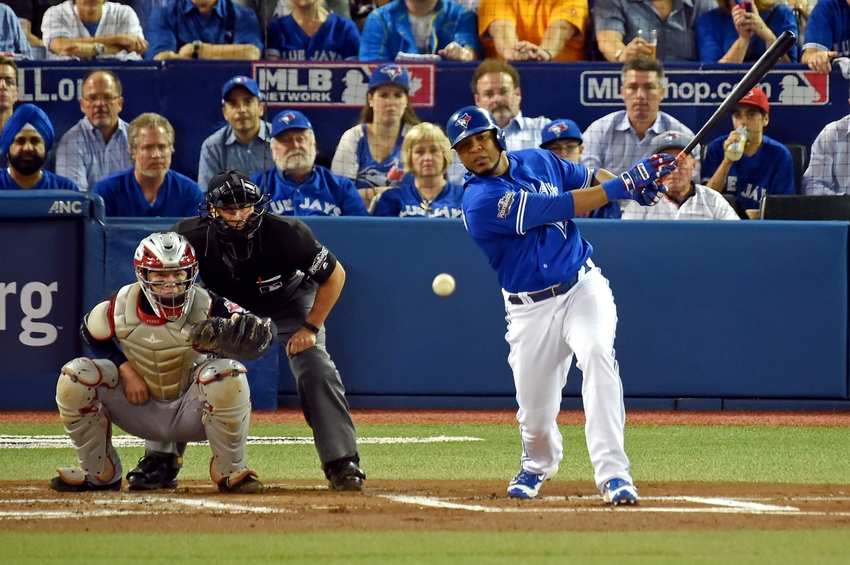 Recent New York Yankees have emerged about their desire to add a hitter. Could they end up landing two of the biggest fish in free agency?
There have been plenty of New York Yankees rumors in recent days, as the MLB Hot Stove heats up. Due to the trade of Brian McCann, the Yankees have some flexibility this offseason to add some new talent.
Since the MLB trade deadline last season, the Yankees have been clearing out space for their young talent that is on the way. While the Yankees farm system has been totally reloaded, they could use a veteran in their lineup this coming season.
According to Jim Bowden, he believes that the Yankees are going to make a huge splash in free agency and land either Yoenis Cespedes, Edwin Encarnacion or both. Considering the Yankees have hardly spent any money recently, this would be a huge development for the Yankees to seriously consider adding both.
The trading of McCann has opened up the designated hitter spot to be filled this offseason, but adding both Encarnacion and Cespedes seems like overkill. The Yankees currently have an outfield that consists of Brett Gardner, Jacoby Ellsbury, and young power hitter, Aaron Judge.
While there has been speculation that the Yankees are open to trading Gardner, nothing has come of it yet. The interest in Encarnacion for the Yankees makes a lot of sense, as he would provide them with a bonafide middle-of-the-order hitter and a proven designated hitter. The interest in Cespedes as well is the surprising part.
Unless the Yankees are able to move Gardner, there really wouldn't be a position for Cespedes to play. In addition to not having a spot to play Cespedes as of now, he will also likely be asking for a contract worth north of $100 million. That would be a huge investment for the Yankees to make, as they have been trying to stay away from those type of contracts in recent years.
The news from Bowden is certainly an eye-opening development for the possible offseason plans of the Yankees. Landing two of the biggest prizes in free agency would be nice, but it seems very unrealistic.
More from Empire Writes Back
This article originally appeared on