Yankees Rumors: Chase Headley is Available This Winter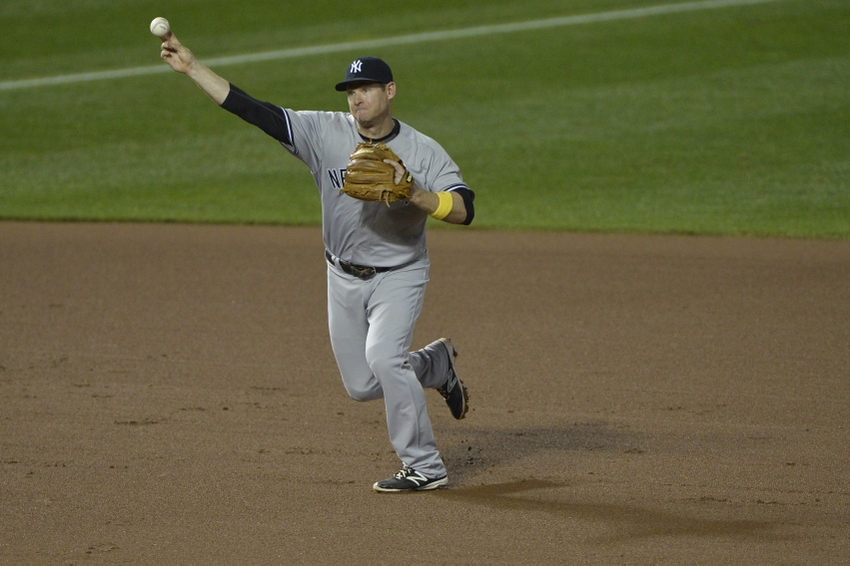 The New York Yankees are reportedly open to moving veteran third baseman Chase Headley this winter despite the lack of an obvious internal replacement.
In his latest column, Ken Rosenthal of Fox Sports reveals that the New York Yankees have made it known that third baseman Chase Headley is available this winter via trade.
The team has also quietly been shopping left fielder Brett Gardner and catcher Brian McCann, so at this point, it seems pretty clear that the Yankees may not be finished with the fire-sale they started at the August 1st deadline.
New York could be looking to take advantage of the lack of quality third base options on the free agent market this winter. Aside from Dodgers slugger Justin Turner, there just isn't much available and several contenders could be on the lookout for upgrades.
Headley started the season terribly, not collecting a single extra-base hit during the month of April while batting.150/.268/.150, but eventually recovered to raise his 2016 slash line to .253/.331/.385 (91 OPS+) with 14 home runs and 51 RBI in 529 plate appearances (140 games). He also recovered from the defensive yips that plagued him during the 2015 campaign.
MLB Trade Rumors expects Turner to sign in the neighborhood of five years and $85 million at age 32 this winter. Headley has just two years and $26 million left on his four-year deal. While Headley is not the offensive beast that Turner is, he can be had for a fraction of the price.
The Los Angeles Dodgers, Boston Red Sox, San Francisco Giants, Atlanta Braves, and Los Angeles Angels could all be looking for help at the hot corner this winter. Whichever clubs lose out on Turner could see Headley as a reasonable alternative.
Want your voice heard? Join the Yanks Go Yard team!
It's not really clear what he could bring the Yankees in return. A young back-of-the-rotation starter or a pair of B-prospects seems about right to me. Not a huge return, but moving him gives the team some financial flexibility and another area to get younger.
Which of Their MiLB Free Agents Should Yankees Re-Sign This Winter?
The real problem with moving Headley is New York doesn't have a clear replacement. Theoretically, they could trade Headley and sign Justin Turner to a big contract. That would be a big upgrade for 2017, but doesn't really fit in with the recent direction of the team.
Alternatively, the Yankees could make a trade for a younger third baseman. The Rays are reportedly shopping Evan Longoria, but there is zero chance they deal their franchise player within the division. With the Tigers looking to sell, it might be worth looking into Nick Castellanos. Yangervis Solarte, Jurickson Profar, and Todd Frazier are all probably available as well.
The Yankees have no realistic options to take over third base in-house if Headley is traded. The team abandoned the Rob Refsnyder experiment at the hot corner after an ugly spring, Ronald Torreyes just doesn't seem likely to hit enough for an everyday gig, and Miguel Andujar just isn't ready despite an impressive stint in the Arizona Fall League. Transitioning Starlin Castro to third is a possibility, with Refsnyder taking over at the keystone full-time.
It seems like a long-shot that the Yankees actually move Chase Headley because of the complexities of finding a replacement for him. While he's far from a star, he's a fine stopgap for the organization until Andujar or Gleyber Torres is ready to take over the position around 2018.
This article originally appeared on