Yankees Rumors: Cashman Confirms Interest in Rich Hill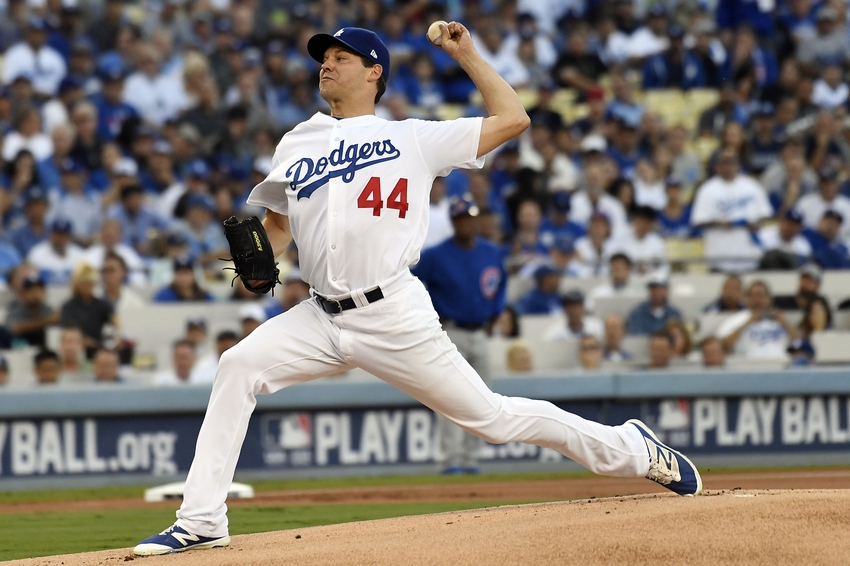 New York Yankees general manager Brian Cashman confirmed to the media that the team plans to reach out to the representatives of free agent starting pitcher Rich Hill.
According to Brendan Kuty of NJ Advance Media, New York Yankees general manager Brian Cashman revealed the team does have at least some degree of interest in free agent starter Rich Hill, telling Kuty that team did plan to reach out to the pitcher's agency.
Cashman said #Yankees plan to reach out to Rich Hill's reps. Stressed again he plans to reach out to a lot of FAs.

— Brendan Kuty (@BrendanKutyNJ) November 8, 2016
Of course, this news should obviously be taken with a grain of salt as Cashman is likely to reach out to many of the top free agents. He wouldn't be doing his job if he didn't keep his options open and get a sense of the market. Still, it's interesting that Cashman would be so candid about having interest in a specific name this early in the offseason.
Several reliable outlets have already proposed New York as a possible landing spot for Hill. The team at MLB Trade Rumors recently predicted that Hill would sign with the Yankees this offseason, projecting a three year $50 million deal. Nick Cafardo of the Boston Globe also opined that the two sides would be a good fit in a recent column.
The Yankees should have plenty of money to spend after shedding roughly $60 million in payroll this year and they have a clear need for a number two starter behind Masahiro Tanaka in the rotation if they want to contend in 2017. Hill has shown the ability to be that guy when he's healthy.
Yankees fans are understandably gun-shy about adding past their prime veterans on big money deals, but $50 million is actually kind of a bargain for what they'd be getting. Remember that Jeff Samardzija got $90 million and Ian Kennedy got $75 million last offseason. Ken Rosenthal of Fox Sports recently threw out $75 million as a possibility for Ivan Nova, who couldn't break New York's Opening Day rotation this year.
Want your voice heard? Join the Yanks Go Yard team!
If the team wants to contend next year, there is probably no cheaper way for them to get a postseason caliber rotation than adding Rich Hill. No other free agents have close to his ceiling, and New York would have to surrender much of the young talent it has accumulated to bring in a pitcher who would have a similar impact via trade.
Is he a sure thing? Far from it. But man would adding Hill be a fun and creative move from Cashman.
This article originally appeared on