Yankees Rumors: Cafardo Names Three Potential Offseason Targets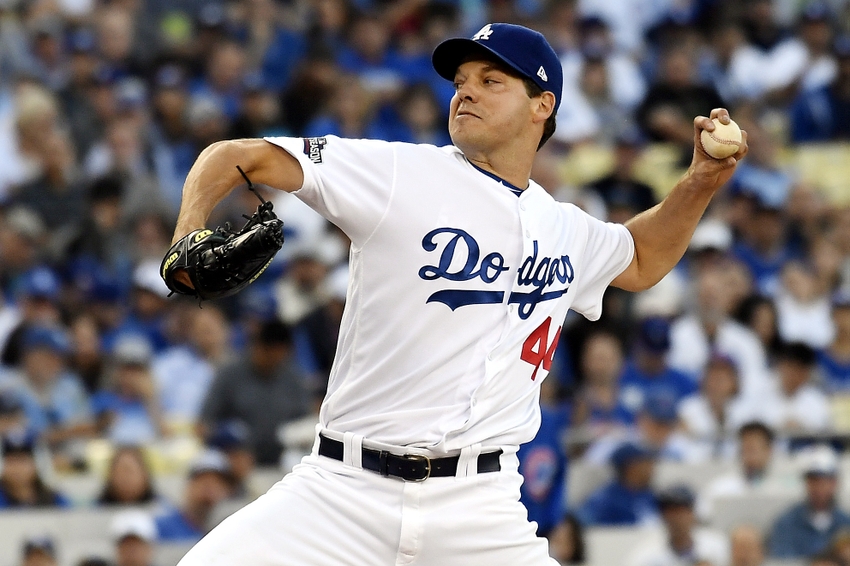 In his latest column, Nick Cafardo of the Boston Globe names three players the New York Yankees are expected to pursue this winter.
Nick Cafardo recently assessed the needs of all 30 MLB clubs and tried to forecast what moves they were likely to make this offseason is his weekly column for the Boston Globe. While he notes that New York Yankees general manager Brian Cashman "will try to stick to his youth movement as much as possible," Cafardo sees them adding a starting pitcher, closer, and middle of the order bat this winter.
Interestingly, Cafardo notes that Rich Hill could be a target for the Yankees rotation. While his age and injury history are of course a concern, there is no other pitcher available for just money this winter who can have close to his impact when healthy.
The 36-year-old had a 2.12 ERA and 2.39 FIP in 20 starts (110.1 IP), striking out 29.4% of the batters he faced and walking just 7.5%. He has a strong case for being one of the best five starters in baseball when he was on the mound this year. Acquiring an ace for just money is rare enough, but the Yankees have a chance to get one for around a $40-50 million commitment this winter. They need to be all over that.
Cafardo also thinks the Yankees could bring back two of the veterans they dealt at the August 1st trade deadline. Multiple sources have already confirmed that closer Aroldis Chapman is the team's top target this winter. With $60 million coming off the books for next year, they have plenty of money to give the Cuban Missile a record-setting contract and still cut payroll for 2017.
A reunion with Carlos Beltran could also make sense on a one year deal. New York probably doesn't want to clog up their DH spot long-term with Edwin Encarnacion or Jose Bautista, but signing Beltran would provide the team with a safety net in case Greg Bird or Aaron Judge aren't ready to hold down a middle of the order spot next year.
It is important to remember that a rebuilding club can still benefit from smart veteran additions, especially when you take into account the unparalleled financial advantage of the Yankees have. All three free agents Cafardo names would provide clear upgrades for next year's team without surrendering prospects or blocking any of the organization's top young talents.
This article originally appeared on