Yankees Rob Refsnyder Is Finding His Niche In Baseball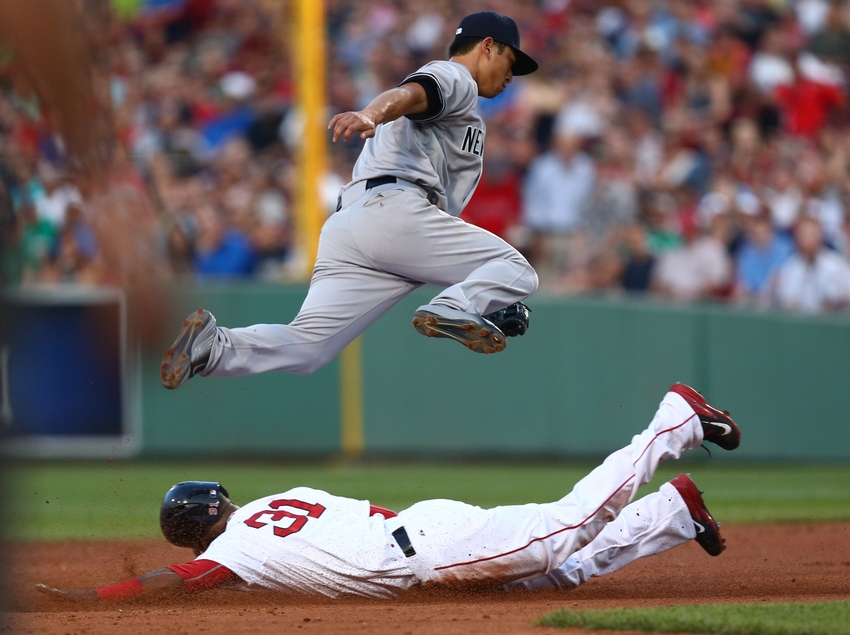 You were drafted by the Yankees in the fifth round of the 2012 amateur draft. You have played around 500 games in their minor leagues and you have hit at every level from A-ball to AAA. You had a cup of coffee with the big team appearing in 16 games in 2015. True to form, you hit over .300. And last year, you appeared in more games at the major league level than you did in the minors. A first in your career. And you are learning how to find your niche in baseball………
Outside of New York City where he has seemingly been adopted by Yankees fans and has, according to the Wall Street Journal , more than 14,000 followers on Twitter, Rob Refsnyder would be considered more typical than atypical as a young player in the big leagues.
He is typical in the sense that just like any other young player, he is trying to break into a major league lineup that is already stacked with All Stars, or players who must be in the lineup because they are being paid too much not to play. But, he is also atypical because he realizes that he can secure his place on his team as a Utility Player, and still have a long and successful career in the big leagues.
The Yankees Don't List Openings In The Classifieds
More from Call to the Pen
Very seldom does a team like the Yankees have listings in the classifieds advertising a opening for a second baseman. Much like other teams, the Yankees look to fill holes by trades or in the free agent market. Unless of course you are tagged from day one as the future of the team and your name is Derek Jeter . Rob Refsnyder is not Derek Jeter and he knows it. Which is a good thing because it means that he has a good sense of who he is.
And so what he's doing is never saying no to anything the Yankees have asked him to do. You need me to learn how to play first base, I'm your guy and when do we start. Spend some time in the outfield taking fungos, sure no problem…….but I need more time taking ground balls at third too.
The Yankees have always held Refsnyder in high regard. They know he is, or could easily become a bona fide major league hitter provided he is given enough at bats. Yankees Triple A manager Al Pedrique, for instance, told NJ.com: "For me, he needs daily at-bats," Pedrique said. "I've seen this guy play before. I've had him for three years now and he's a true hitter. We're trying to figure things out defensively. The best position for him. We know he's going to hit at the major league level. That's what he's shown."
Refsnyder takes no exception to that adding,"Every role is pretty filled," he said. "Maybe something will happen in the offseason but for me to make the team I've got to be a utility guy. So as long as I'm a Yankee, I've got to play a lot of different positions."
The Yankees "Like " Refsnyder And That Counts
Oh any given day over the past four years, the Yankees could have easily traded Refsnyder for a legitimate major league player. And until just recently, they were known for "giving away the farm" So he survived that purge and is now poised to come to Spring Training knowing that there's a 95% chance that he will not start the season in Scranton again, waiting for one of the regulars to be injured.
That's significant progress and Refsnyder knows it. He's finding his niche in baseball. He's not (say) the regular second baseman for the Minnesota Twins , but he's playing on a team that is a legitimate contender every year, as well as a team that has a promising future stemming from a boatload of young talent they recently inherited.
How Does Fifty Six Million Dollars Sound
What about money? Well, one of the most sought after free agents last season was a versatile utility player who could be penciled in the lineup in any number of positions. And he (Ben Zobrist) signed a four year deal with the Cubs valued at $56 million with a two million dollar signing bonus tacked on the welcome mat.
Not bad for a lowly major league player with an asterisk next to his name that says "Utility" player. Rob Refsnyder is learning about a lot more than how to play first or third base. He's learning about how to survive with a big market team like the Yankees. And at the same time, he's getting (and more importantly accepting) a valuable life lesson. Good for him.
This article originally appeared on