It's looking like the Yankees and Red Sox will dominate the AL East again soon
A rival executive makes an interesting point: By 2019, the AL East could be back to what it was for much of the 2000s — the Yankees, Red Sox and everyone else.
Predicting the future is always dangerous, but the trend lines of each team in the division are clear:
*The Red Sox, with their elite starting pitching and burgeoning young position talent, should remain a power at least through the end of the decade.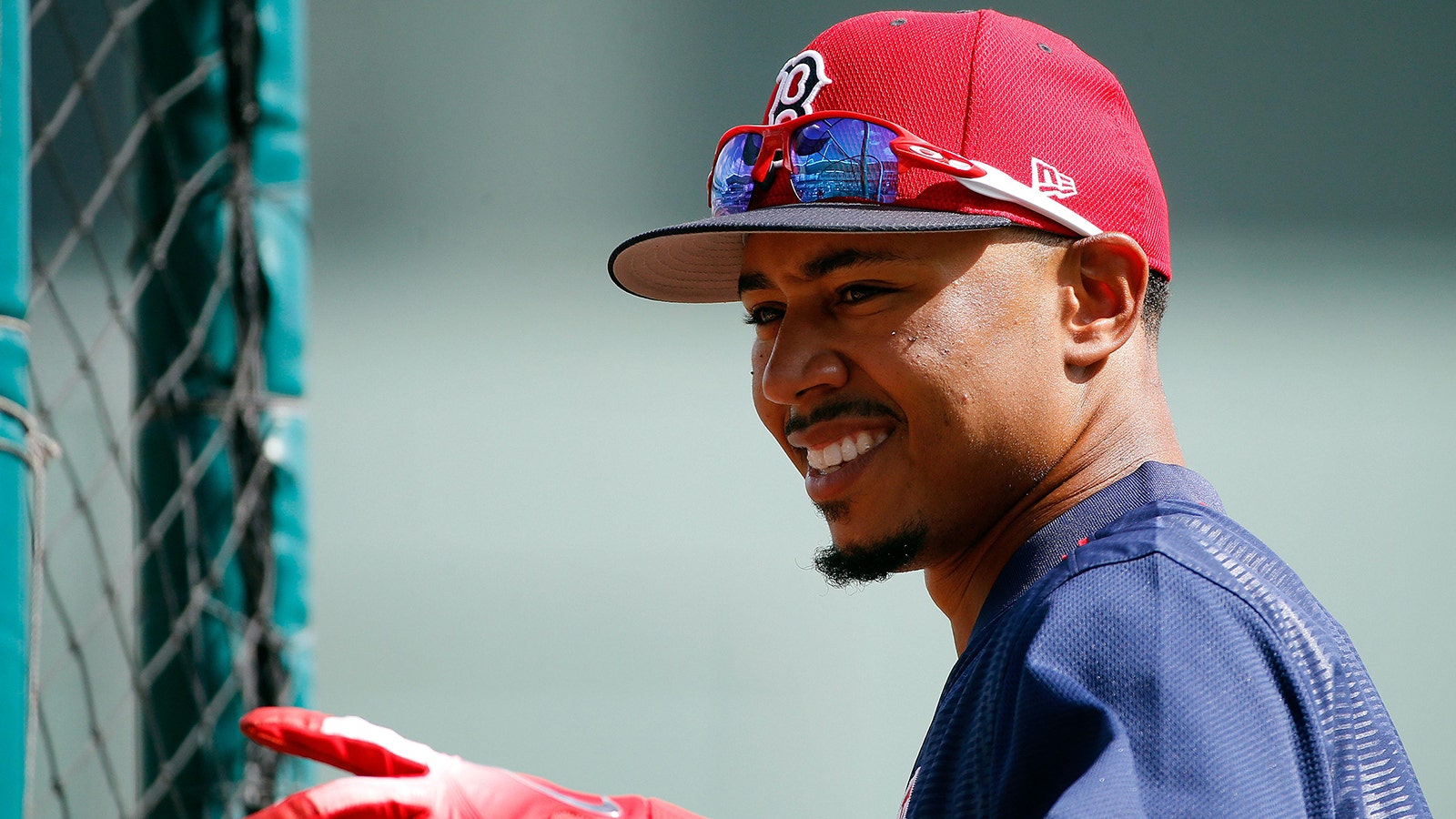 *The Yankees, sitting on one of the game's top farm systems, figure to peak once their youngsters arrive in conjunction with additions from the great free-agent class of 2018-19.
*The Blue Jays, facing significant defections in free agency over the next two years, are on the verge of at least a modest retooling.
*The Orioles, also facing significant losses, might crash due to a farm system lacking suitable replacements.
*The Rays will be the Rays, unable to spend enough to challenge for the division title.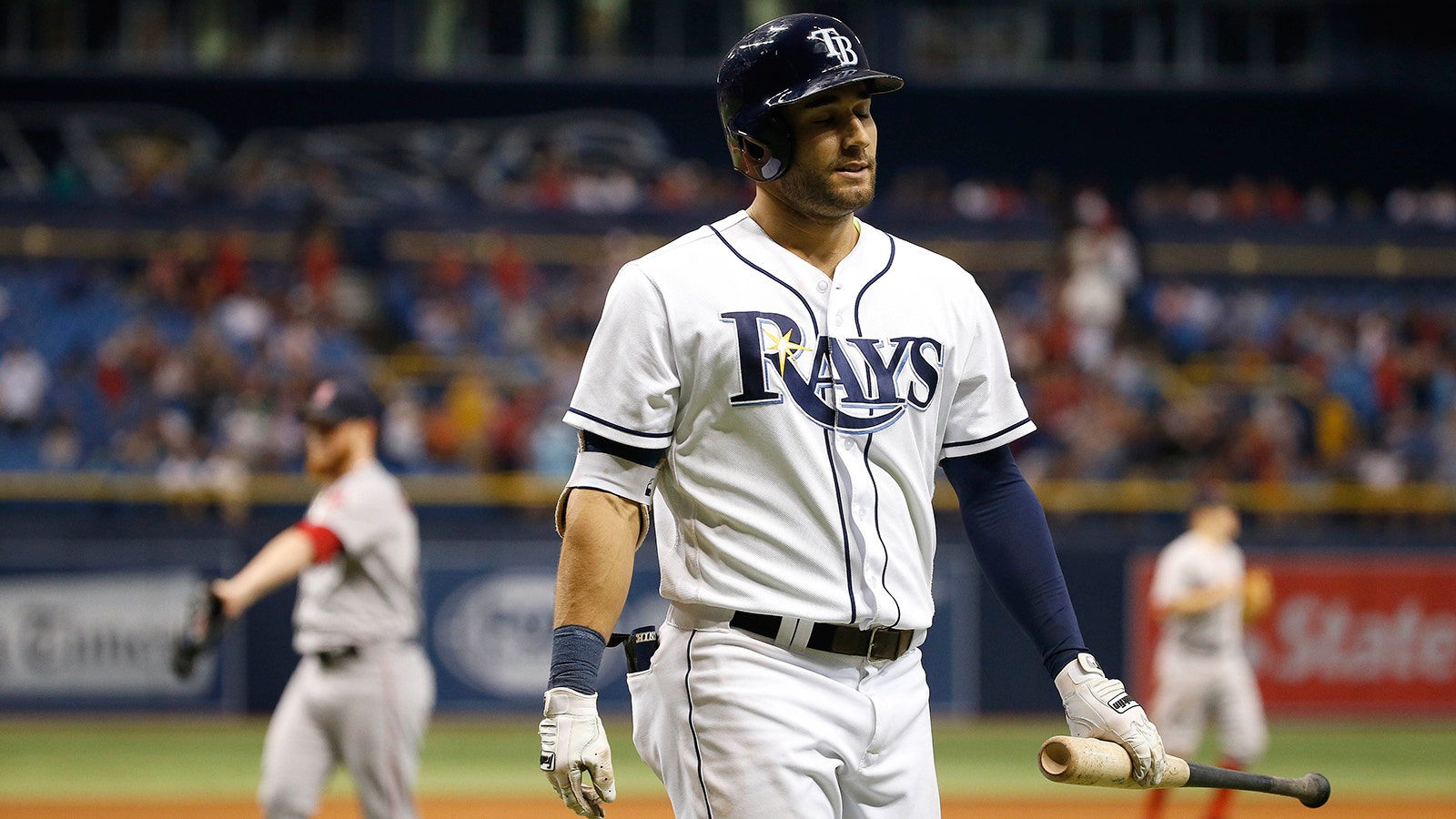 None of this is set in stone. Maybe the Yankees' prospects will fail to make the expected impact. Maybe the Jays, behind right-handers Aaron Sanchez and Marcus Stroman, will remain a force. Maybe the Orioles will keep defying the experts who predict their doom every year.
The Jays and Orioles, though, seem almost certain to regress, making it all the more important for them to pose significant threats as soon as possible.
Consider the free agents both clubs could lose over the next two years:
After 2017: For the Jays, right fielder Jose Bautista, right-hander Marco Estrada and lefty Francisco Liriano; for the Orioles, righty Chris Tillman and shortstop J.J. Hardy (on whom team holds $14 million option).
After 2018: For the Jays, third baseman Josh Donaldson and lefty J.A. Happ; for the Orioles, third baseman Manny Machado, center fielder Adam Jones and closer Zach Britton.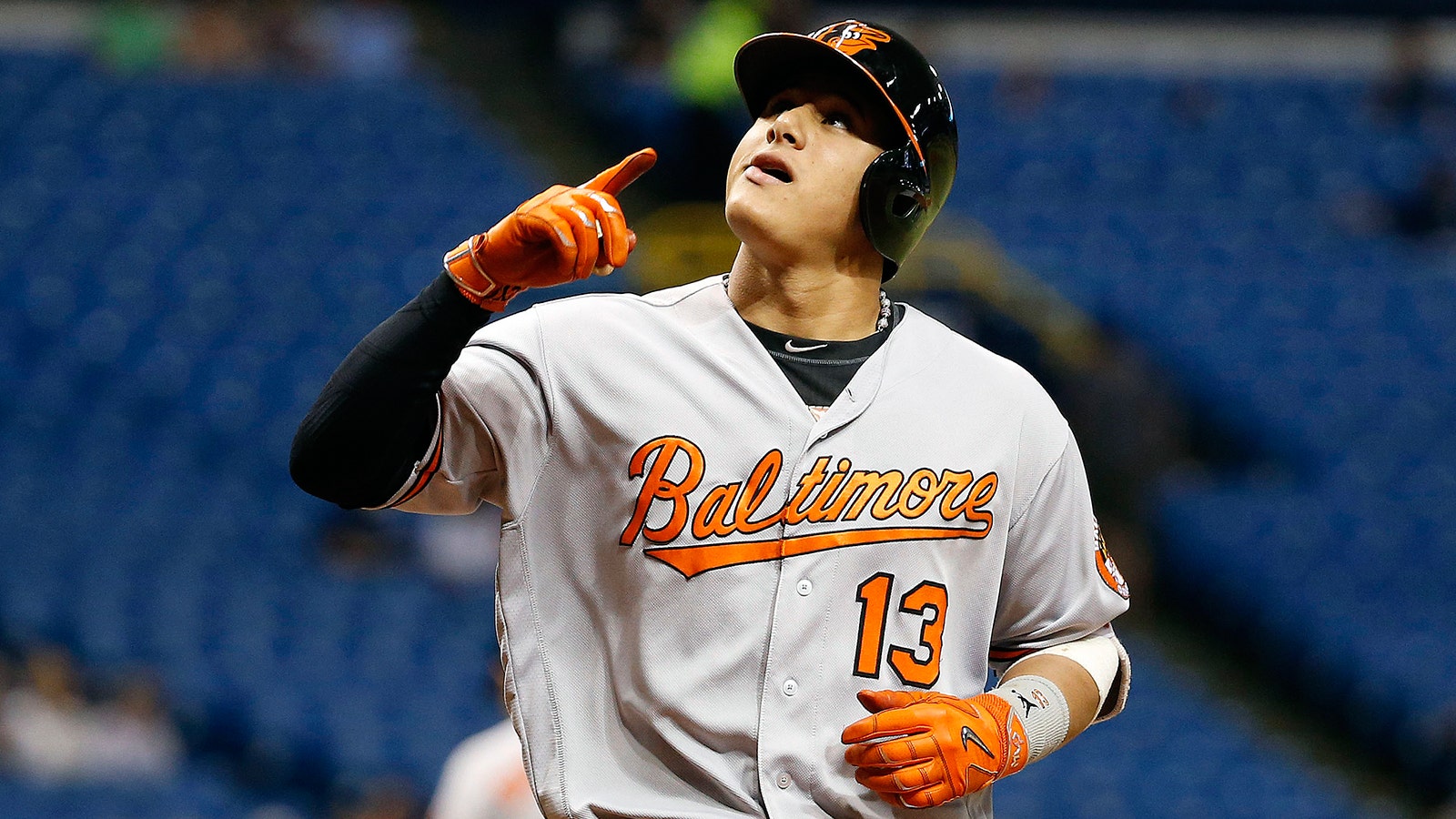 Might the Jays, in particular, re-sign one or more of those players? Sure. But president Mark Shapiro and general manager Ross Atkins have made no secret that they consider the Jays' farm system lacking, and some of the team's financial commitments are growing onerous.
Shortstop Troy Tulowitzki, 32, is owed $78 million over the next four seasons. Catcher Russell Martin, 34, is owed $60 million over the next three. Neither is the player he once was, though Martin lost weight and reshaped his body during the offseason in an attempt to offset declines in both his hitting and throwing.
The Yankees are on much more of an upward trajectory, though their future rotation will become even murkier if right-hander Masahiro Tanaka opts out of his contract at the end of the season. Still, the Yankees have enough position prospects to trade for starters, and enough financial flexibility to buy even more.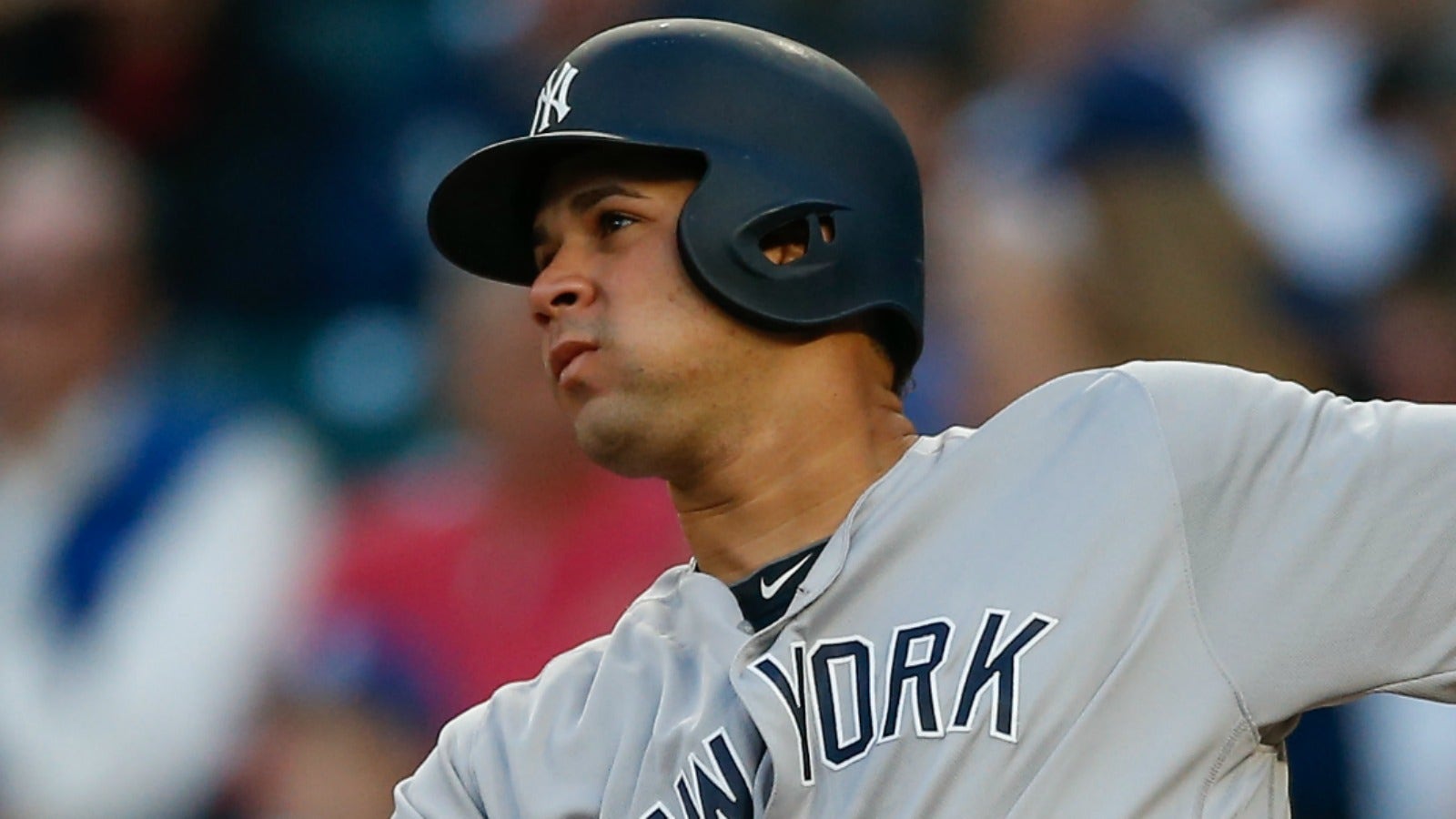 Thus, the urgency also is increasing for the Red Sox.
Barring an unexpected push in the next two seasons, the Yankees by '19 will have gone six seasons without winning a playoff game. The Red Sox largely have failed to take advantage of their rival's drought, winning the World Series in '13 but not a single postseason game in the other four years.
Once the Yankee monster awakens, the Sox again will be forced to react accordingly, just as they did in the 2000s.
The clock is ticking — for the Sox, for the entire division.
LUC AS IN LOOT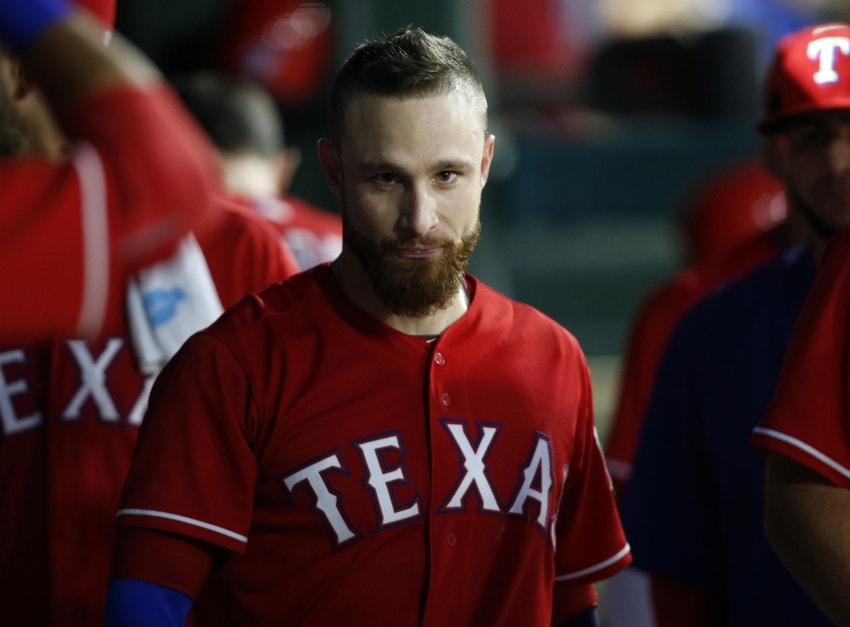 Neither the Rangers nor catcher Jonathan Lucroy offered an explanation for why they tabled contract talks, but part of it could be that Lucroy is waiting on Yadier Molina's new deal to help determine his value.
A Molina extension with the Cardinals, if completed, figures to be in the $17 million to $18 million range annually. Lucroy will come in under that, but maybe not by much, considering he is almost four years younger.
As if that's not enough reason to delay, perhaps no player has more incentive to hit the open market.
Lucroy, who turns 31 on June 13, is entering the final year of a severely undervalued contract, one that will end up paying him $16.25 million over six years.
In free agency, Lucroy might earn that much annually.
Consider: Russell Martin reached the open market at a similar age in 2014 with a career OPS 30 points lower than Lucroy's current .784 mark — and landed a five-year, $82 million deal with the Jays.
Both catchers are strong defensively — Lucroy's once-elite framing numbers have declined slightly the past two seasons, but his percentages of base stealers caught were the best of his career.
GET OFF MY LAPTOP!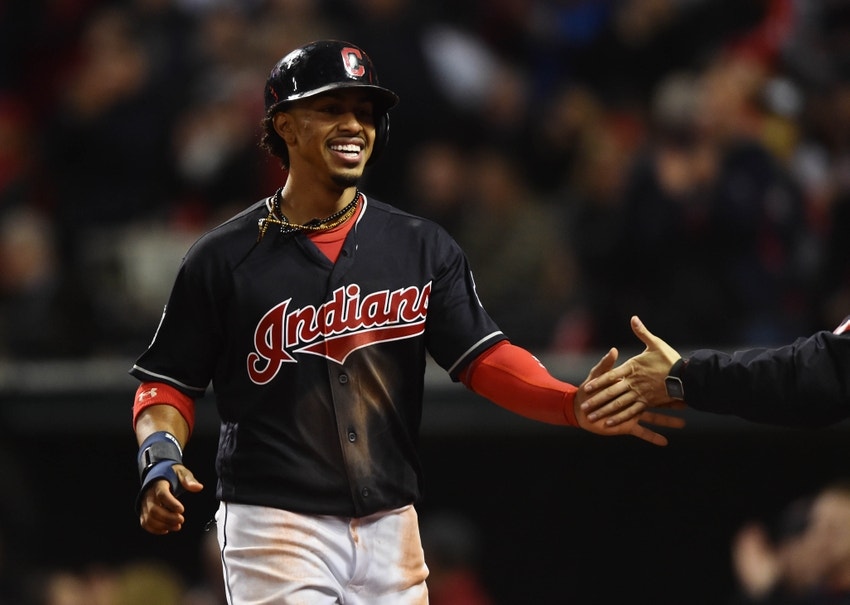 The story about the 6-year-old son of Indians GM Mike Chernoff revealing a potential extension for shortstop Francisco Lindor was amusing, but without basis in reality.
Don't mean to discredit little Brody Chernoff or disappoint Indians fans, but Lindor would be insane to sign any deal that A) fails to pay him elite salaries at each service level and B) forces him to forfeit free-agent years.
Not happening.
Lindor becomes eligible for arbitration in 2019, and is on track to be a free agent at 28. He recently signed a multi-year endorsement deal with New Balance, and is likely to earn at least $20 million over his three arb years.
The only risk for Lindor is that he will suffer a major injury, but position players rarely miss full seasons the way pitchers do when they undergo Tommy John surgery or certain arm other procedures.
EXTENSIONS, EXTENSIONS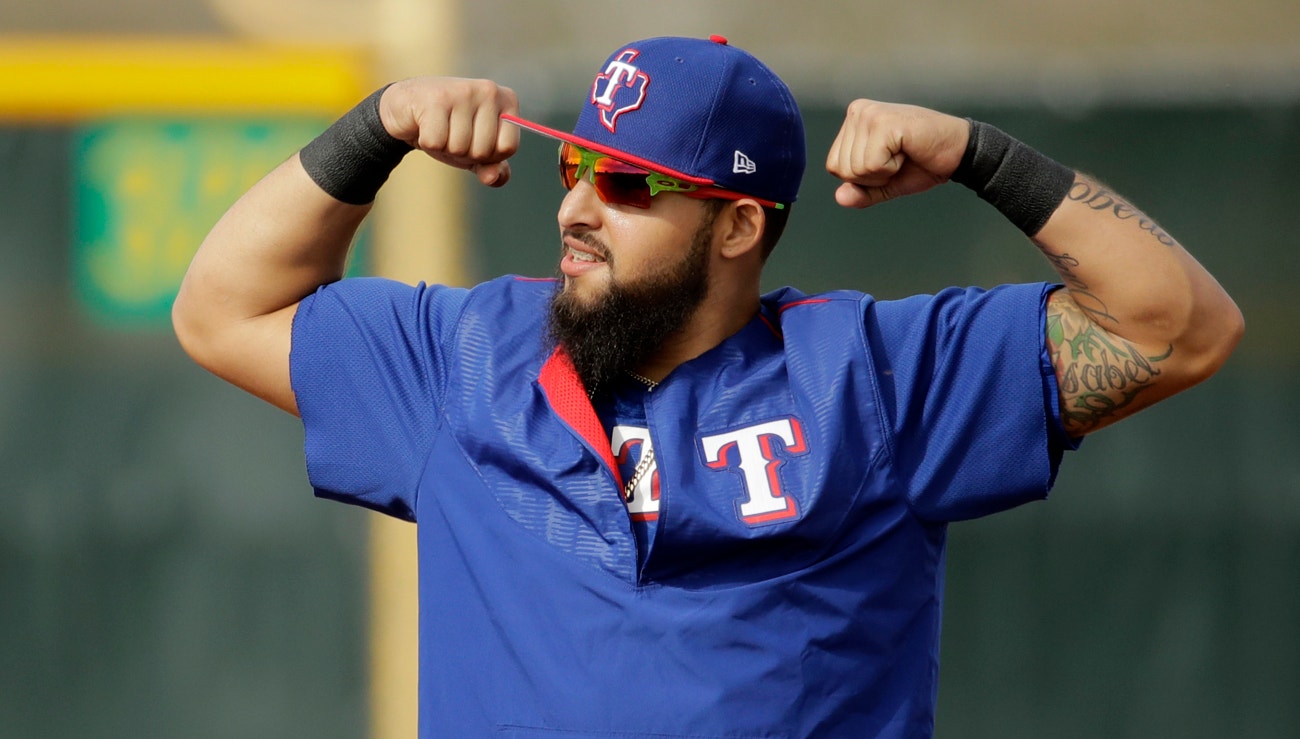 The players' union is rightly uncomfortable with extensions in which players sacrifice free-agent years, particularly through club options. But fans and media rarely are privy to players' financial circumstances, and some deals are more understandable than others.
My general rule is, how would I advise my own son?
I would have had a difficult time telling a player such as Indians third baseman Jose Ramirez or White Sox shortstop Tim Anderson to say no — both are far less established than Lindor, could earn in the $50 million range if their options are exercised and still hit the open market in their early 30s.
The same goes for Rangers second baseman Rougned Odor, who bet on himself by turning down a guarantee in the $35 million range a year ago, only to land a six-year, $49.5 million extension with one option that will enable him to be a free agent entering his age 30 season.
Indians second baseman Jason Kipnis was just about 27 when he signed a slightly more lucrative contract; Cardinals first baseman Matt Carpenter was 28. Odor just turned 23, and if he improves his defense and late discipline, he eventually might crush it in free agency.
TOUGH CALLS AWAIT FOR GIANTS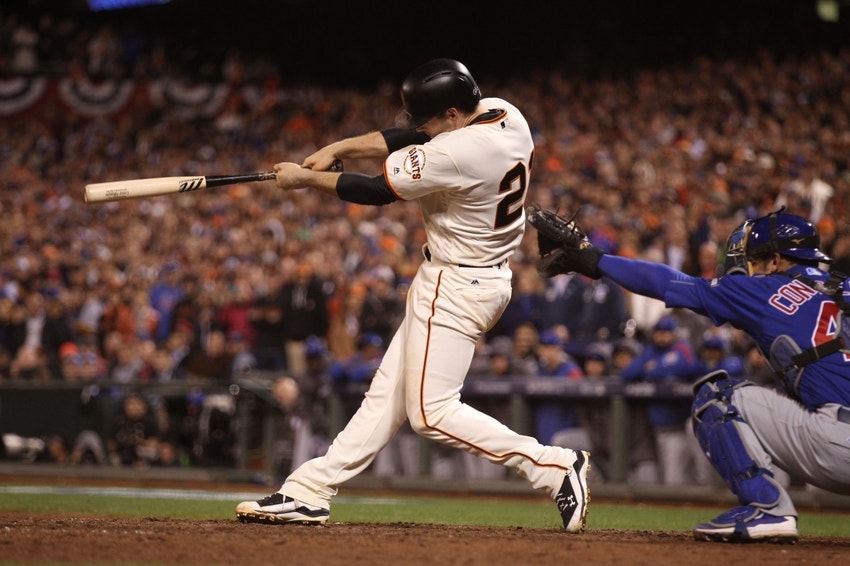 The Giants, as expected, face difficult roster decisions as the spring concludes, particularly now that third baseman Eduardo Nunez looks like he will be sufficiently recovered from his shoulder issues by Opening Day.
Conor Gillaspie appears a lock for one of the remaining infield spots, leaving the other for Aaron Hill, Kelby Tomlinson or Jimmy Rollins; Jae-Gyun Hwang likely will open at Triple A. The Giants never expected Rollins to provide much offense, but he's just 5-for-40 on the spring — and that's after hitting two doubles on Sunday.
In the outfield, it's Chris Marrero, Gorkys Hernandez and Justin Ruggiano for one or two spots. Marrero has hit six homers this spring. Hernandez is batting only .159, but he's out of options and the only true center fielder in the group. Ruggiano, a lefty masher, could platoon with Jarrett Parker in left field.
The Giants also must sort through their bullpen and decide how to use righty Matt Cain and/or lefty Ty Blach in the fifth starter's role — Cain has struggled this spring, but is owed $20 million this season plus a $7.5 million buyout.
WHY D-BACKS LIKELY WILL KEEP AHMED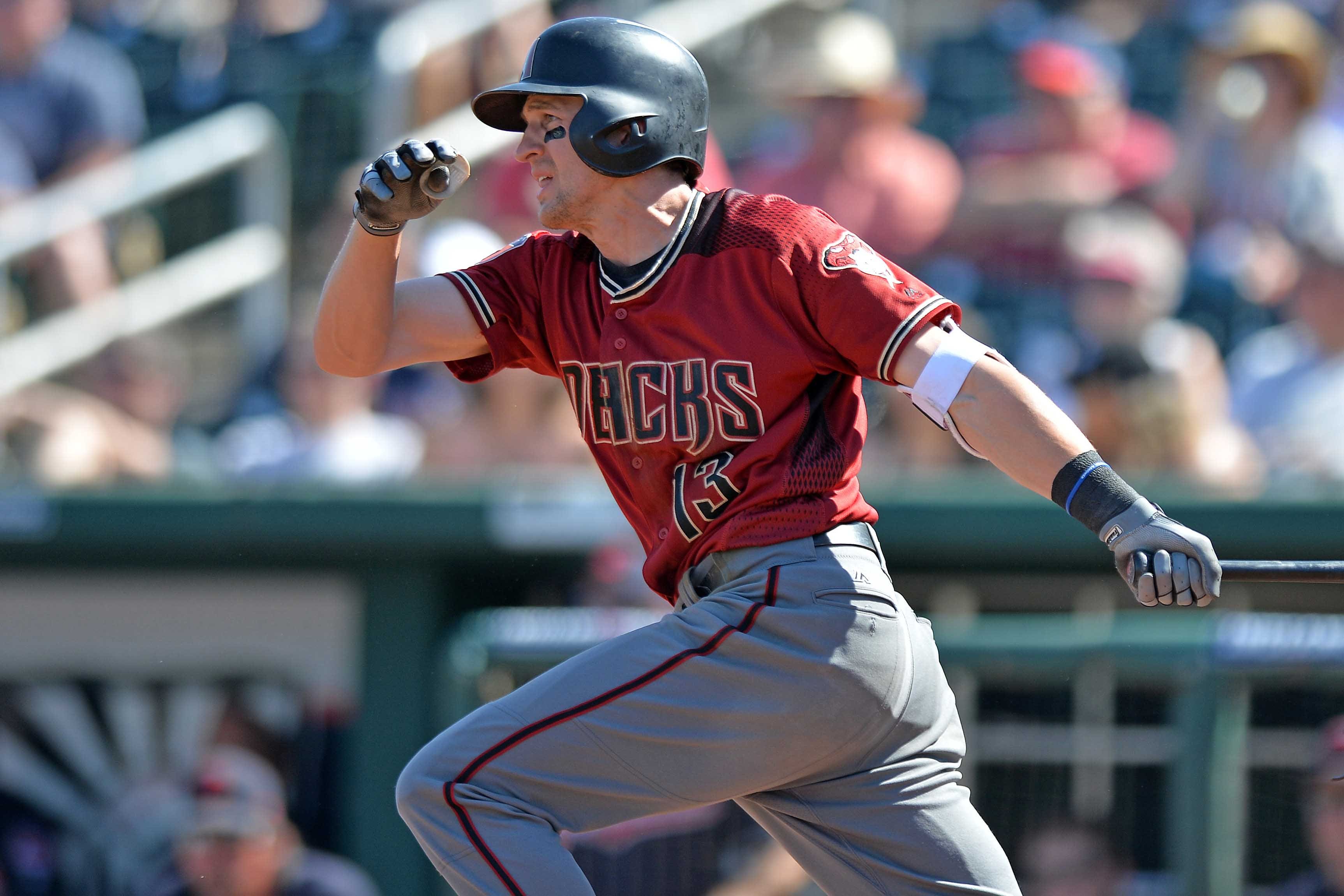 The Yankees' lack of interest in D-backs shortstop Nick Ahmed reflects their belief that they can cover Didi Gregorius' 4-to-6 week absence internally, using some combination of Ronald Torreyes, Pete Kozma and prospect Tyler Wade.
Kozma is similar to Ahmed; both are glove-first types with career OPSes below .600. The D-backs, though, value Ahmed as a starting shortstop. So, why would the Yankees give up prospect(s) for a player who essentially duplicates one they already have?
The D-backs are not shopping Ahmed, who has two minor-league options remaining. Chris Owings, after a strong camp, is the likely starter after a strong camp. But if Owings got hurt and Ketel Marte under-performed, the D-backs would need a player just like Ahmed.
AROUND THE HORN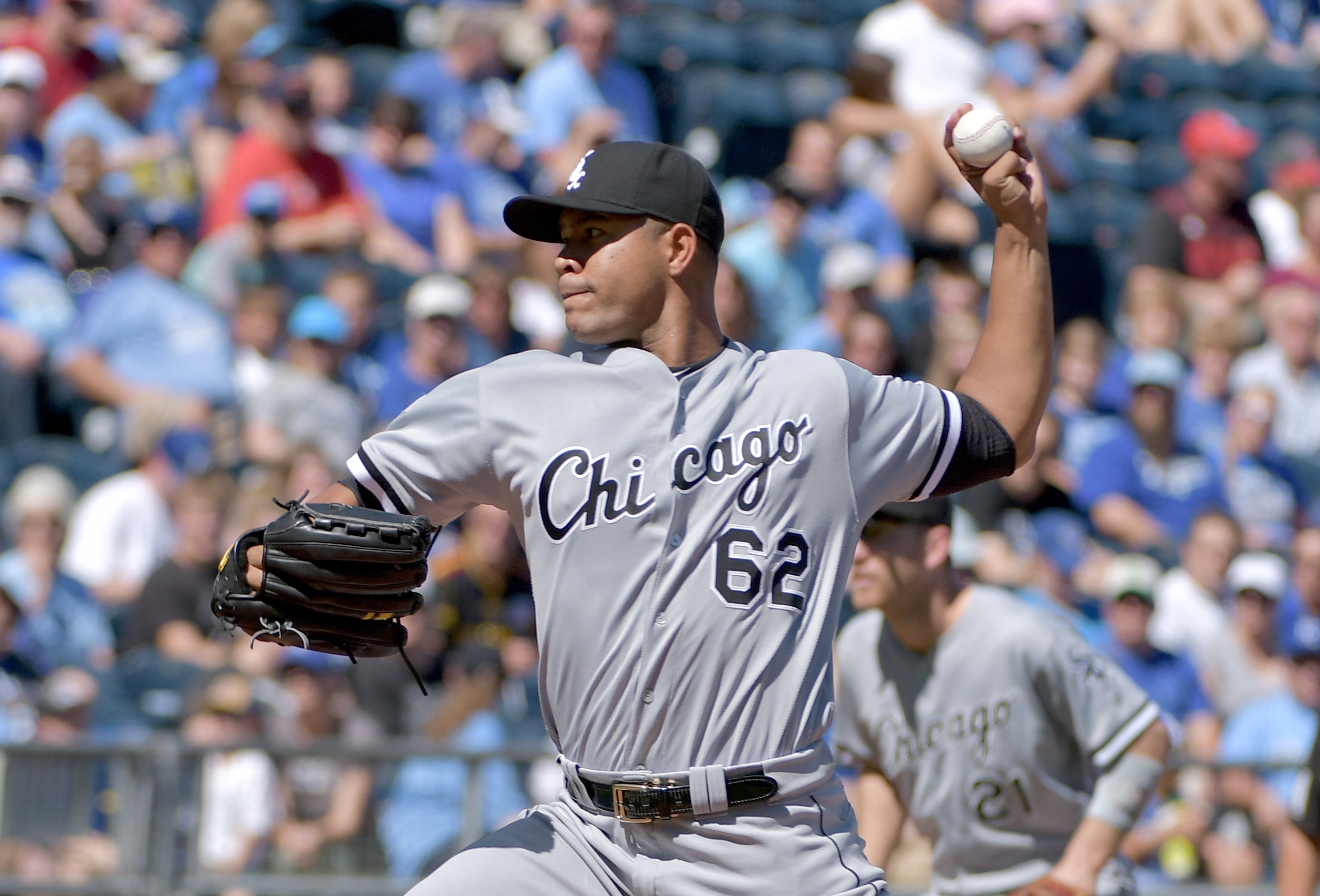 *It makes little sense for any team to offer the White Sox more for left-hander Jose Quintana than it did a month ago, and even less sense for the Sox to lower their price when the desperation of clubs only will increase at the non-waiver deadline.
That said, the Astros remain in excellent position to eventually land Quintana or another starting pitcher — Baseball America ranked their farm system third behind the Braves and Yankees, and that system will remain strong even if the 'Stros part with major prospects.
Perhaps the bigger question is whether the Astros will need one or two starters, given the uncertainty in their rotation.
*Some with the Orioles believe that catching prospect Chance Sisco will be ready to join the team by mid-season.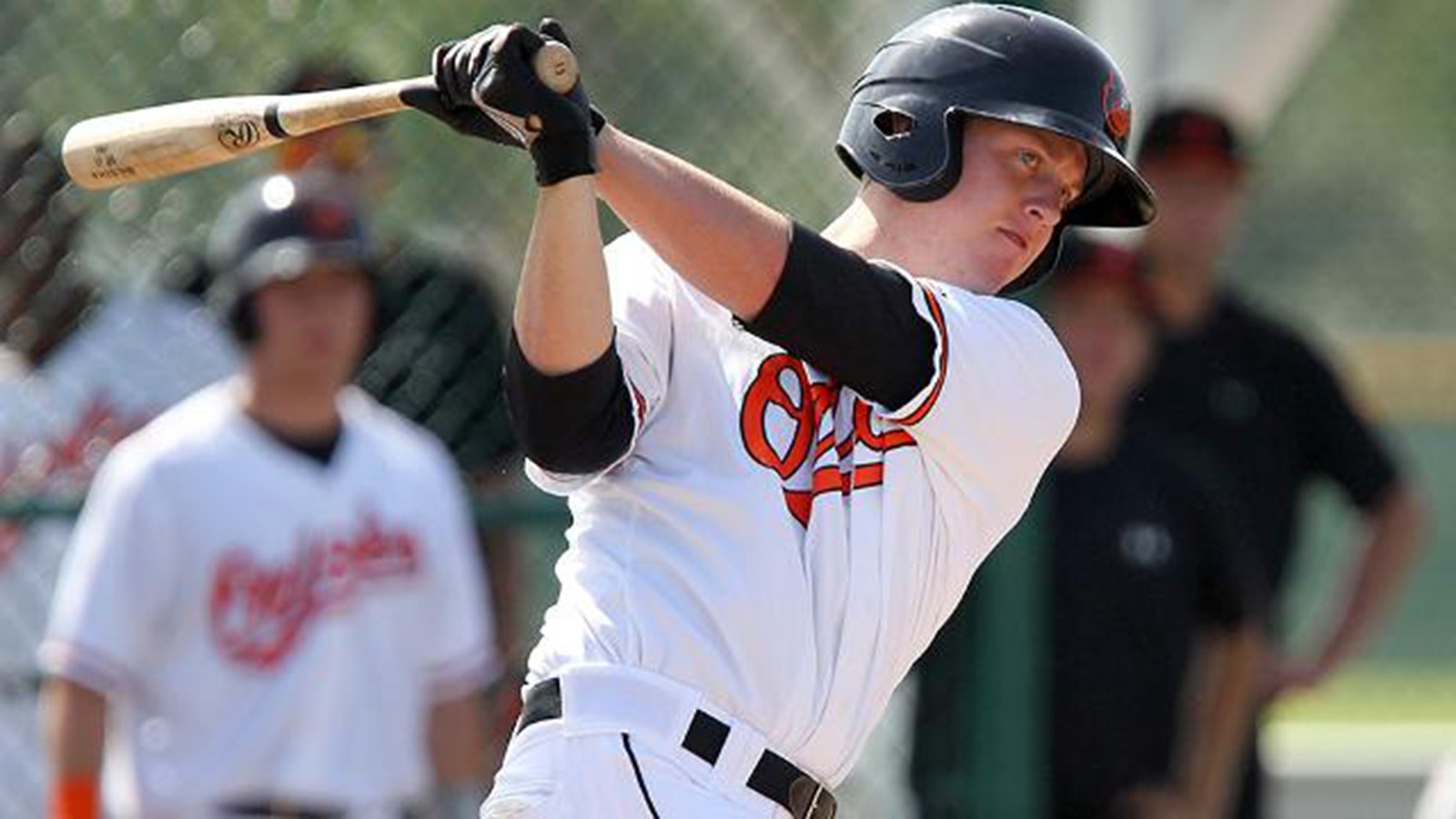 For now, Welington Castillo and Caleb Joseph are the club's catching tandem. But Joseph, coming off an unproductive, injury-marred season, has minor-league options remaining.
*Billy Beane, the Athletics' executive vice-president of baseball operations, jokes that he will need multiple Cy Youngs out of right-hander Kendall Graveman and multiple MVPs out of shortstop prospect Franklin Barreto to justify the Josh Donaldson trade.
In truth, both Graveman and Barreto stand a chance of making the deal look less one-sided in the years to come. Graveman has impressed scouts this spring, throwing 93 to 96 mph, and could be on the verge of a breakout. Barreto, meanwhile, looks like a future offensive star.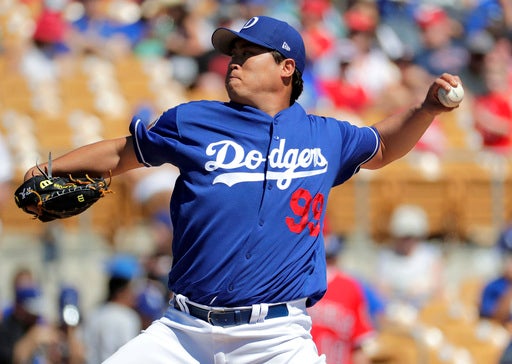 *A scout says of Dodgers lefty Hyun-jin Ryu, who has pitched only 4 2/3 innings due to injuries the past two seasons: "It's like he hasn't skipped a beat."
Ryu's resurgence is an example of the Dodgers' extraordinary depth. As one rival executive puts it, "Their second wave is better than the first wave of a lot of teams."
*Might the D-backs be too good for their own good?
Some rival execs believes the team ideally will want to trade righty Shelby Miller and lefty Patrick Corbin at the non-waiver deadline, but such moves will be difficult to justify if the team is anywhere close to contention.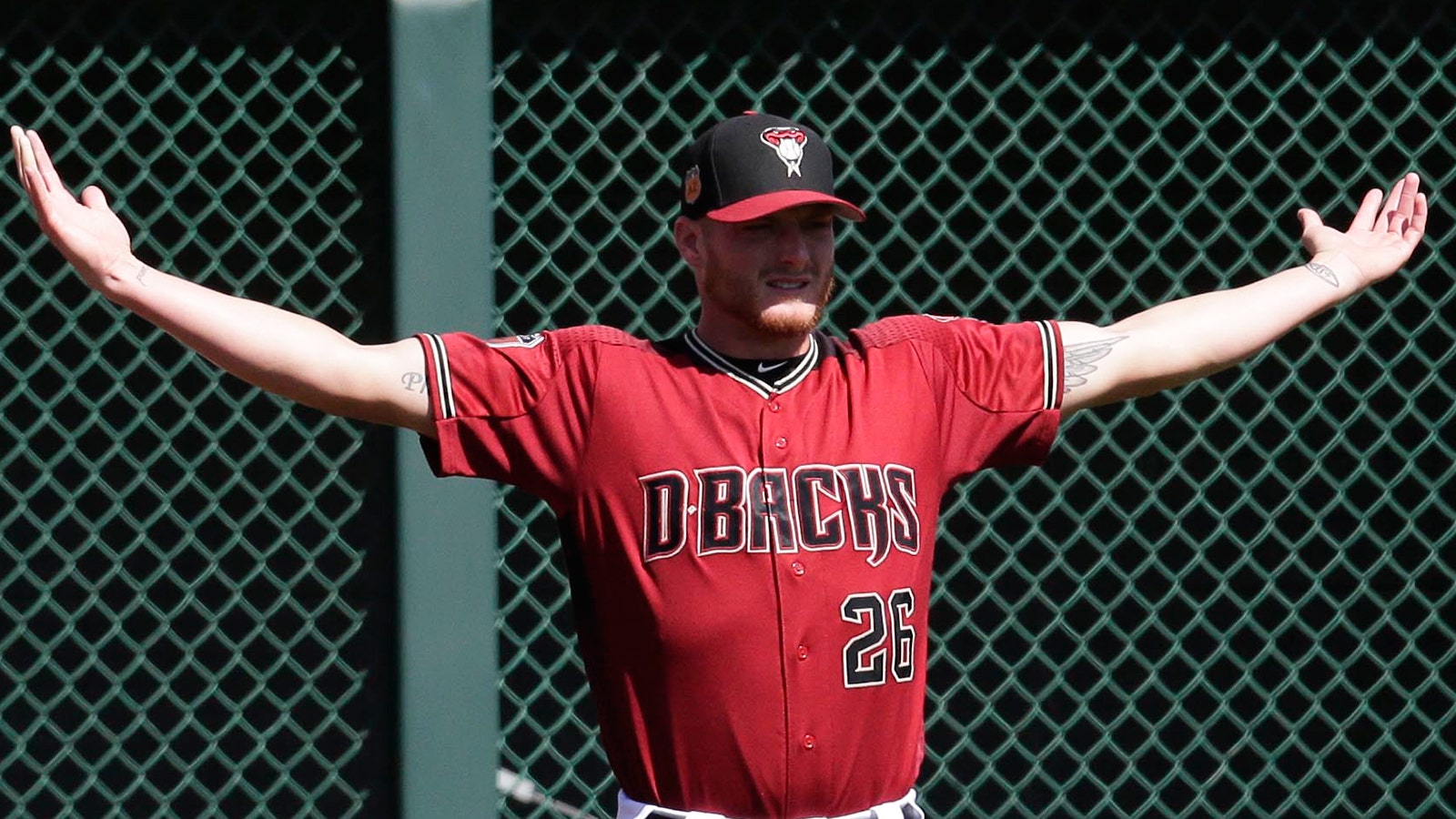 *The bullpen remains the D-backs' biggest concern, and the team will continue looking for help in the final days before the start of the regular season, considering pitchers who get released, opt-out of minor-league deals, etc. The Padres are in the same position with their rotation.
D-backs officials, at least, are encouraged that right-hander Tom Wilhelmsen is throwing 94 to 96 mph with a good split, and intrigued by righty J.J. Hoover's fastball-slider combination. The D-backs signed both to minor-league contracts.
*As free agents such as infielder Kelly Johnson and outfielder Angel Pagan hold out for major-league contracts, one executive points out that the current labor rules work against such veterans.
A player who signs a major-league deal and is released at the end of spring training receives one-fourth of his salary. Clubs, naturally, are unwilling to risk paying say, $250,000 on a $1 million salary essentially to give a player a tryout.
The rules only can be modified through collective bargaining, and the union evidently did not make such players a priority in the last round of discussions.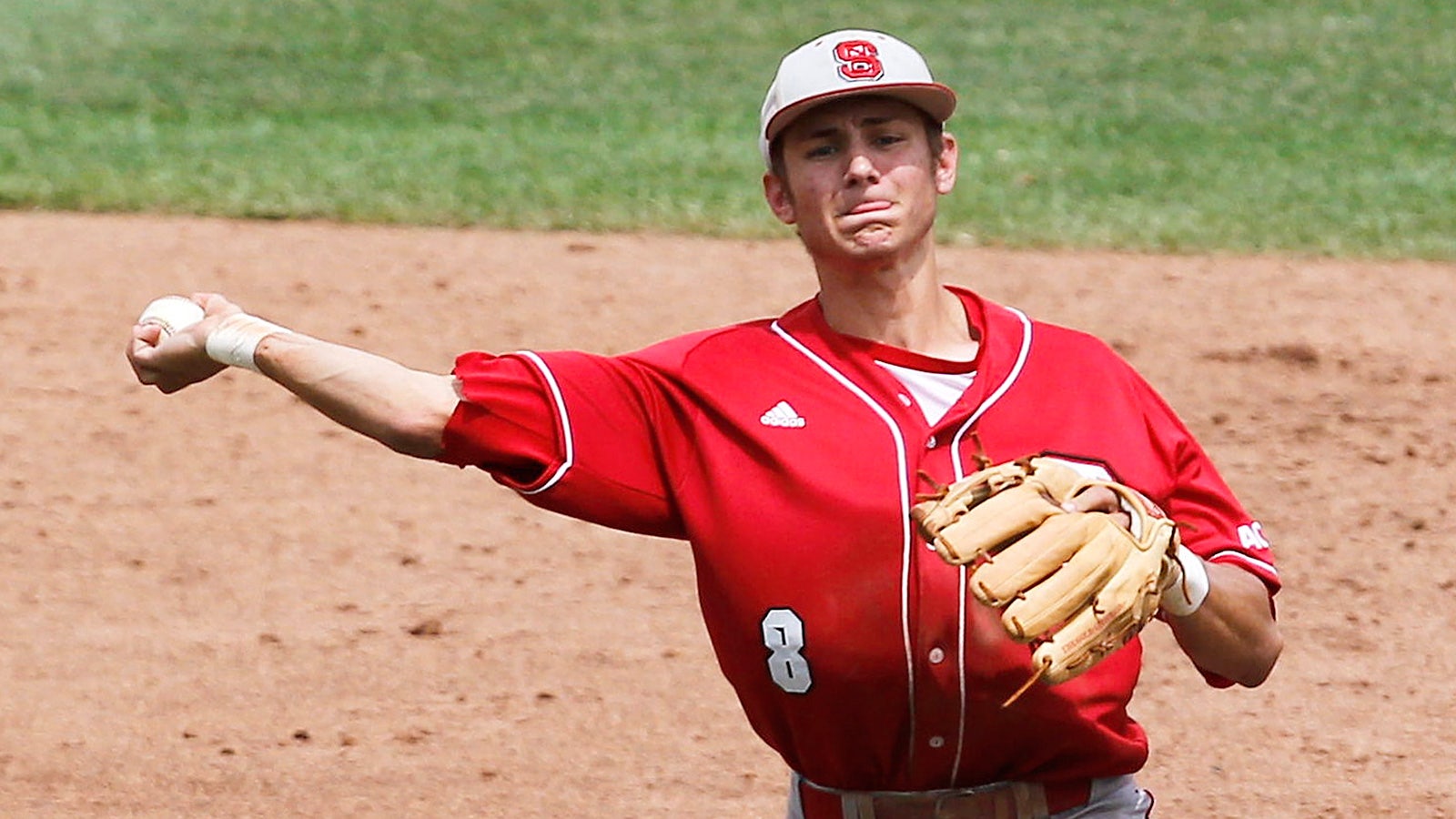 *Not everyone in the industry is convinced that the Nationals' Trea Turner will succeed at shortstop.
The Padres drafted Turner out of North Carolina State as a shortstop with the 13th overall pick in 2014. The Nationals acquired him to play the position. But he has played more at second base and center field in the majors.
"He plays one way — on the run," a rival official said. "That's a tough way to play shortstop."