Yankees Phenom Blake Rutherford is Coming: Be Prepared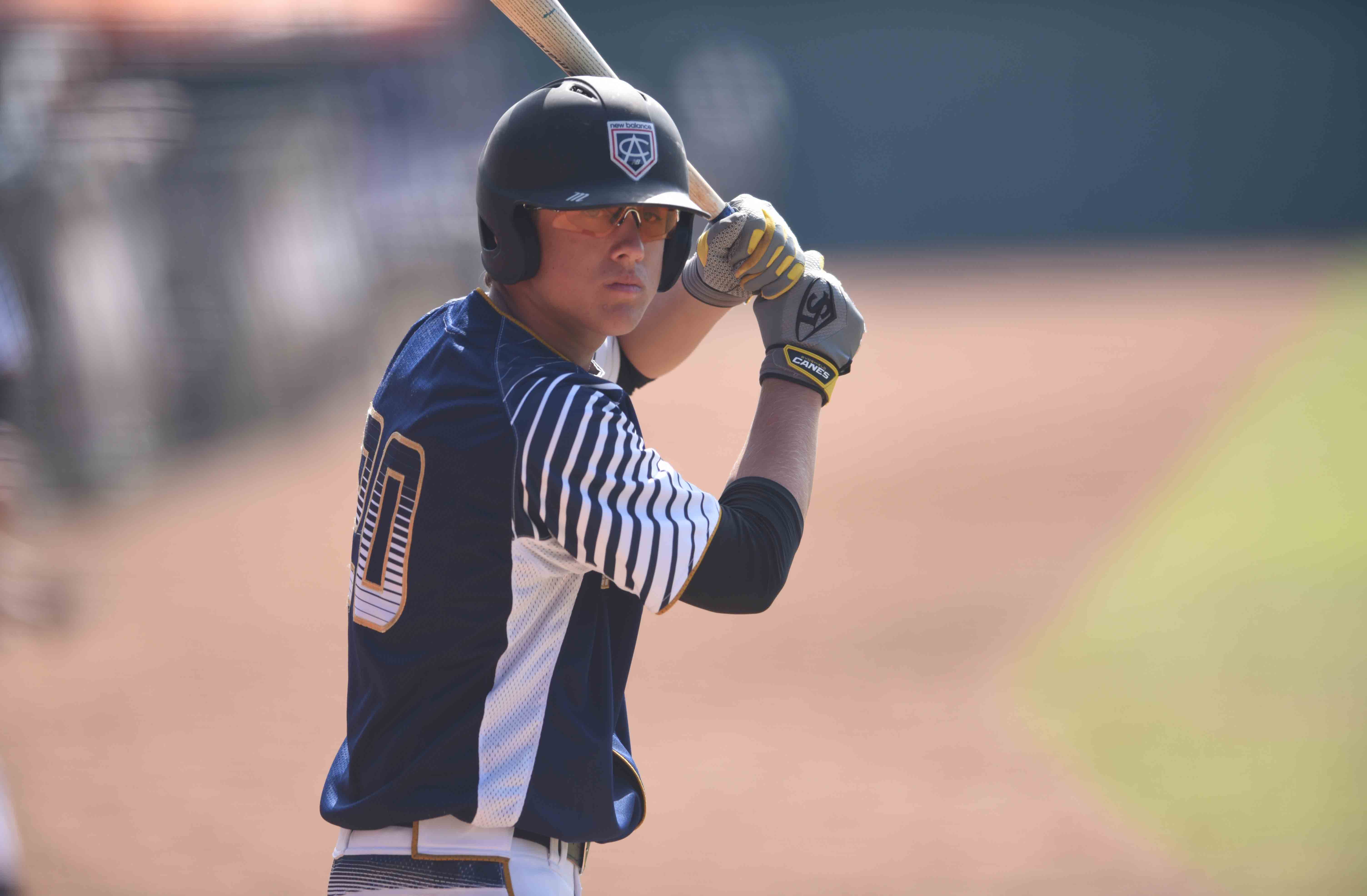 In Baseball America's recent 2017 New York Yankees Top 10 Prospects list, Blake Rutherford jumped over several prominent players to the number three spot. He might make another big leap sooner than anyone expects.
Yankees fans have been agog over Baseball America's prospect rankings since their release in late October. Most of the attention has been on the top two prospects, Gleyber Torres and Clint Frazier. Fair enough. Torres is killing it in the Arizona Fall League and is likely to start the year at Double-A. Clint Frazier is already at Triple-A and both could see the Bronx in 2017.
Largely unnoticed by many is the fact that this year's first round selection in the June amateur draft, Blake Rutherford, is already ranked third in the system after just a half-season in Rookie Ball.
That puts him above other elite Yankees prospects such as Jorge Mateo, James Kaprielian and Aaron Judge. Rutherford has all the tools to be a big time player in the MLB. He is already a four-tool player and destroyed the Appalachian League, despite being significantly younger than his competition. And while his pedigree, work ethic and attitude all point him towards the Bronx, it is his passion that might push him to Yankees greatness.
Blake was long considered as one of the two best high school players in the country, along with Mickey Moniak (Phillies). And it is not just that he did well in high school; it is the team he played on that made it so noteworthy.
Rutherford played for Chaminade, in the Mission League. The Mission League has produced a fair number of big leaguers including: Jack McDowell, Jeff Suppan,
Giancarlo Stanton and Trevor Plouffe. Even in this league, where they have seen pro players produced, Blake stood out.
His exploits and ability to produce in the clutch are well known. No where was that more on display than in last year's World Baseball 18 and Under tournament, where Rutherford launched a key homer in his team's run to the championship. On a team filled with the best 18 and under players in the game, Rutherford delivered and stood out.
So his success in the Appy after being drafted was not a surprise. Even though he only played 33 games, he dominated, slashing .382/.440/.618. There's much more to the story than just impressive numbers however.
Attitude is Everything
Blake Rutherford's teammates and coaches know it is more than just his athletic abilities that have led to his success—it is his attitude. When asked about what it means to be a first round pick who got a huge bonus, he replied that the draft is over, no one cares about how anyone got to the club, and all that matters is working hard to be successful.
To be clear, I like guys who are proud of being drafted high. It takes a lot of work and dedication to achieve that goal and there is nothing wrong with being proud of accomplishing something so difficult. It shows a person knows how to set a goal and then work hard to make it a reality. Those are great qualities.
But there is a level above that, and Rutherford is already there. He seems to look at that and think of it as a past accomplishment with no relative value. His goal now is not to be happy with what he has done but to work hard to achieve future goals.
Joe Torre has often said that one of the best qualities in that dynasty team was that the players never looked back or rested on their laurels. When one season ended, they began to look ahead immediately (which is easy when The Boss holds the first meeting of the next season 2 hours after the team wins the world series).
That is where Blake Rutherford is already. We often hear players in all sports talk about not caring about the winning until their careers are over. Rutherford is in that mode and that is good news.
The Yankees Get the Steal of the Draft
Looking at how he came to be a Yankee also provides a glimpse into his future. Teams are often uncomfortable drafting high school players. They are much harder to project, because they are so far away from making the club.
This is doubly true when those players sign letters of intent to play for a college. This is the same reason the Yankees were able to select Derek Jeter number five. And it is the reason Rutherford fell to the Yankees at 18.
MLB executives knew he expected to be paid at a top-ten level, no matter where he was drafted. That alone would be arrogance. The caveat was that, if he was not good enough to earn the spot and attendant bonus, he was going to college. There, he could develop more to try to earn those rewards.
This is the same plan we should all use: create an uncompromising vision for success and work hard until the world is forced to accept your vision of you. That sounds like a great way to become a World Champion.
The Legend Starts Here
All of these elements combined suggest Blake Rutherford is headed for great things. But one story, that will soon be famous throughout Yankee Land, shows his real potential. He was set to attend UCLA and had signed a letter of intent. That and his price tag made him difficult to draft.
However, although Rutherford grew up in California, he was born in New Jersey and grew up a diehard fan of the Yankees. When they drafted him 18th, it was a dream come true. As much as he wanted to attend UCLA, he wanted to play for the Yankees more.
For the second time, a highly prized high school player fell in the draft and eschewed college to play for the Yankees, his dream team. And one of them happens to idolize the other.
That can turn a good career into a great one. No matter the money or work ethic, most players get the most from their talent when they are drafted by, and play for, the team of their youth. When that happens with a great player, the sky is the limit. I think Blake Rutherford will be just such a player.
It is hard to get too excited about a player so deep in the minors. But Rutherford has the pedigree and talent; you expect a top ten pick, which is his value if not his actual draft selection, to play for the big league club. And even if he is analyzed by just his play, we can see that he dominated at the only level he played at. Add the motivation of playing for his dream team and all the ingredients are there for a rapid rise.
Blake will probably start the season at High-A and finish at Double-A. He will get a long look in spring training 2018 and be up that season. But maybe, just maybe, he forces his way onto the team in September 2017. That would be extraordinary but not unheard of.
I have wasted the last few summers, walking to the stadium, praying in vain for a savior to rise from those streets (thanks again Bruce Springsteen); I think Blake Rutherford is that player. He is the next Great Yankee, along with Yo Soy Gary. I believe in the promised land and I think Blake Rutherford will lead the Yankees there. And sooner then we think.
This article originally appeared on