Yankees Offseason Trade Target: Third Baseman Todd Frazier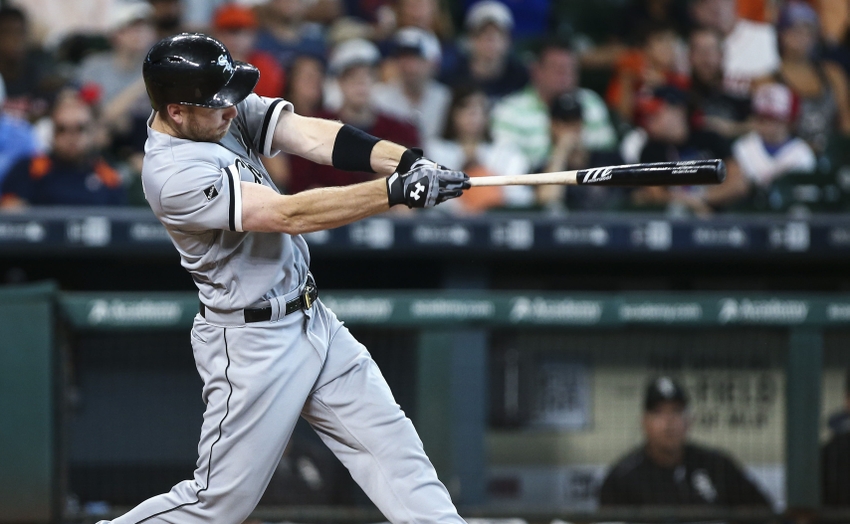 There is speculation in the baseball world that the Chicago White Sox could shake up their roster this offseason. If that's the case, the Yankees should explore what it'd take to get New Jersey native Todd Frazier in the Bronx.
Joel Sherman of the New York Post wrote a column on Wednesday how the Yankees could benefit from the White Sox trading Chris Sale. He hints that if Sale is dealt that could signal a rebuild in the South Side and that All-Star third baseman Todd Frazier could become available.
Sherman's column came out shortly after Ken Rosenthal of FOX Sports reported the Yankees are open to moving Chase Headley. Now, if you followed me on Twitter this past season, you know that I was ecstatic to hear that news. The return on a Headley trade probably wouldn't be much as he still has two years and $26 million remaining on his contract he signed prior to the 2015 season. I'd also expect the Yankees to have to pay a good portion of the remainder of his contract.
Headley's start to 2016 was abysmal. In March and April, he only hit .150 and didn't have an extra-base hit until May. He rebounded and finished the season with a .251 average with 14 home runs and 51 runs batted in.
Frazier's production was much better although his batting average was the worst of his six-year career (his first in the American League) finishing at .225. He launched 40 homers and drove in 98 runs. Frazier, who grew up about 90 minutes south of New York City in Toms River, New Jersey, would become a free agent for the first time following the 2017 season.
The Yankees also have been rumored to trading Brian McCann to the Astros although the talks have reportedly stalled. If either McCann or Headley are dealt, there is a hole at third base or designated hitter that Frazier could easily fill if the Yanks don't want to break the bank and sign Edwin Encarnacion to a massive deal to fill the DH spot.
I'm not sure what it'd take to get Frazier from Chicago, but it certainly wouldn't be a top, young stud like Gary Sanchez, Gleyber Torres or Clint Frazier. The White Sox traded for Frazier last December and surrendered Micah Johnson, Trayce Thompson and Frankie Montas in that deal. So I would think the Yankees could probably offer a similar package in return.
Frazier could be a good short-term fill at third if Headley is moved until Manny Machado becomes a free agent following the 2018 season. Regardless of who mans the hot corner for the Yankees for the next two years, I fully expect the Yanks to be fully in on Machado at that time.
This article originally appeared on