Yankees Offseason Trade Target: Starting Pitcher Carlos Rodon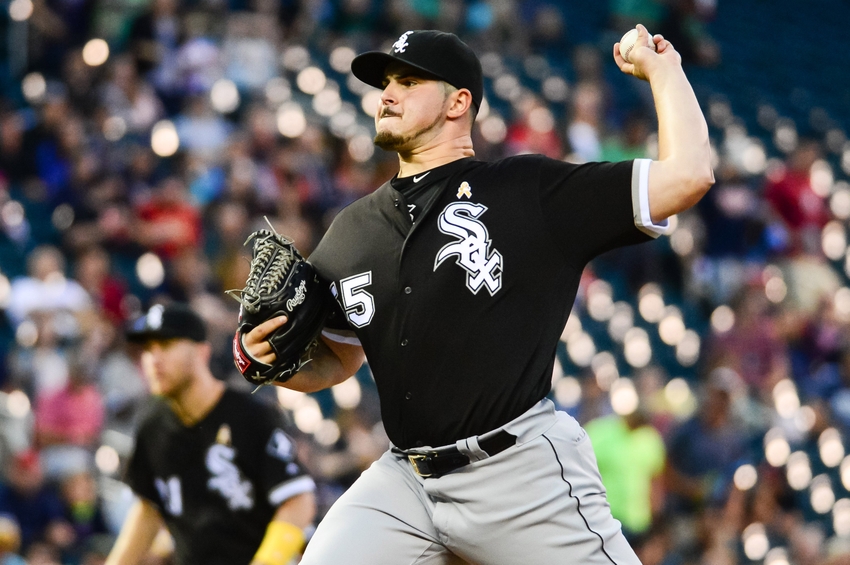 With the Yankees on the hunt for young, controllable starting pitching, they could turn their attention to 23-year-old White Sox lefty Carlos Rondon.
While they ultimately decided to hold onto their veterans at the August 1st trade deadline, the Chicago White Sox seem like prime sellers this winter following their second straight disappointing finish. At 72-77, they have the fifth worst record in the American League as of this writing, and are one of only a handful of AL clubs no longer in the playoff hunt.
Chicago's Chris Sale and Jose Quintana were among the most talented starters shopped this summer and talks surrounding the pair are widely expected to resume in the offseason. The Yankees checked in on Sale, but negotiations reportedly didn't progress very far.
The price tag is expected to be exorbitant for whatever club acquires him, and New York's newly-prudent front office probably won't be the high bidder.
Another member of the White Sox rotation could be more in Brian Cashman's wheelhouse–Carlos Rodon.
Selected in the first round (third overall) of the 2014 draft, Rodon received the largest bonus of any player that year at $6.582 million. Chicago was extremely aggressive with the lefty, promoting him to the majors less than a year after he was drafted. Rodon finished 2014 in Triple-A, and after two minor league tuneup appearances the next season, made his MLB debut in late April 2015.
Rodon's results have been solid since then, although maybe not as good as expected given his immense potential. After posting a 3.75 ERA and 3.87 FIP in 139.1 IP last season, Rodon has a 4.04 ERA and 4.02 FIP in 147 IP through 25 starts this year. He missed a few weeks with a sprained left wrist in July, but has otherwise been healthy and durable.
Want your voice heard? Join the Yanks Go Yard team!
The 23-year-old pairs a mid-90's fastball with a slider that is one of the elite pitches in the game. Like Luis Severino, developing a viable changeup has been the biggest issue for the young pitcher. With very little minor league time to fine-tune his arsenal, Rodon is far from a finished product.
There are some signs that Rodon could be on the verge of a breakout. August Fagerstrom of FanGraphs notes that his hot August (1.47 ERA and 2.66 FIP in five starts) was a result of him dramatically increasing the number of changeups he's thrown. He threw the pitch 91 times in August after throwing 115 combined during the first four months of the season.
A potential front-line starter with five years of team control remaining isn't going to come cheap, although he will probably cost less than Sale. The Michael Pineda for Jesus Montero swap seems like a good comparison. We know Gary Sanchez (the modern Montero) isn't going anywhere, but would the Yankees be willing to ship top prospect Clint Frazier to Chicago for Rodon? That doesn't seem too far off.
This article originally appeared on