Yankees News: Bryan Mitchell Expected to Start vs Blue Jays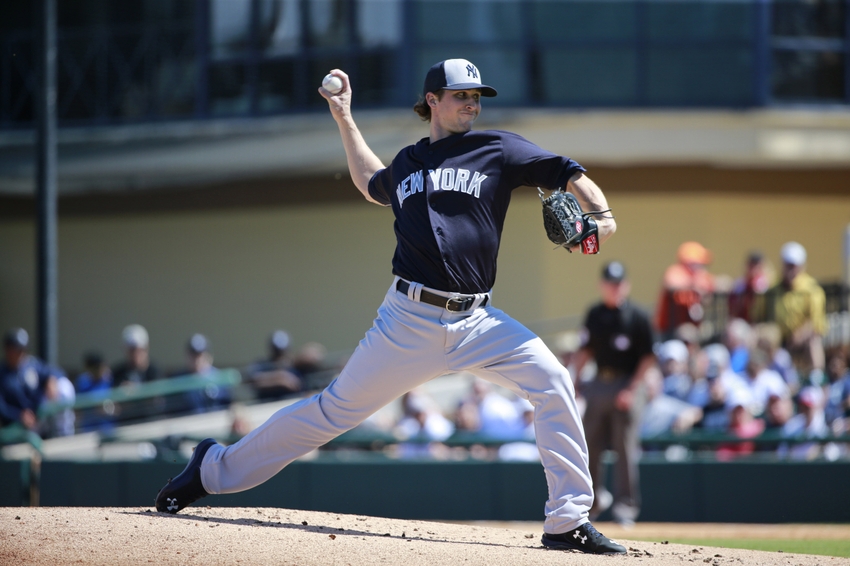 Recent New York Yankees news is that Bryan Mitchell is expected to be starting on Wednesday against the Toronto Blue Jays.
With September call-ups being most of the New York Yankees news recently, they added two pitchers on Tuesday to their roster. Both Bryan Mitchell and James Pazos were brought up to help add some arms for the playoff push.
Mitchell was likely going to make the Opening Day roster out of spring training, but a toe injury prevented him from that. Since coming back from the injury, Mitchell hasn't pitched much in the minors, but the Yankees need him in the majors.
As of now, the plan is for Mitchell to get his first start of the season for the Yankees on Wednesday.
"I think we're kind of leaning towards Bryan Mitchell tomorrow, depending on what we need tonight," Girardi said to Wallace Matthews of ESPN.com. "If we got something crazy, I don't know what we would do, but that's the way we're kind of leaning."
While these games are important for the Yankees, this start will be important for Mitchell. A solid game against a talented Blue Jays lineup would be a good start for his audition to be in the rotation next season.
"I'm not thinking about that right now," he said to Matthews. "Right now, I'm just trying to get us wins in any way. If they want me to start, I'm going to plead my best case I can. But it's all about the team right now and getting wins. I'm just trying to keep pitching well."
Finally, there doesn't appear to be a set plan for what Mitchell's role will be after Wednesday. However, a good start in the rotation will likely earn him at least one more start.
More from Empire Writes Back
This article originally appeared on