Yankees Masahiro Tanaka Has Regained His Ace Status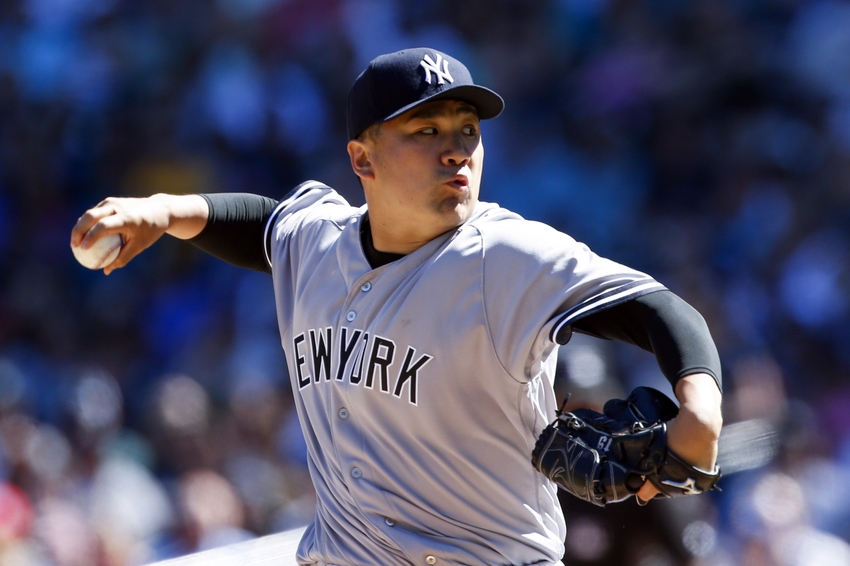 After a down year in 2015, New York Yankees starter Masahiro Tanaka has rebounded to become perhaps the most dominant starter in the American League. Without him, the Yankees wouldn't even be talking about the playoffs.
After lighting up the league to begin his rookie year, going 13-5 with a 2.77 ERA, a partially torn UCL took a large chunk out of Masahiro Tanaka's fantastic season. After that, it was fair to wonder, had the Yankees made another huge financial mistake? He elected not to get the dreaded Tommy John surgery, and instead keep pitching with this partially torn ligament.
He came back in 2015 to throw 154 innings with a slightly high ERA of 3.51. The biggest problem was his home run control, as he allowed 25 round trippers in 2015. His strikeout numbers were down and he looked like a two or three starter, not the ace the Yankees were paying for.
As the end of the 2016 season draws near, it's clear that Masahiro Tanaka has rebounded in a big way. After yet another gem in Thursday's heartbreaking 7-5 loss to the Boston Red Sox, Tanaka has been the most valuable pitcher in the American League this season by FanGraphs wins above replacement metric with 5.1 WAR. In this category, Tanaka is above household names such as Chris Sale, David Price, and Jose Quintana. 
Tanaka leads the American League in ERA with a mark of 2.97. By Baseball-Reference WAR, Tanaka's 5.6 is third best in the AL behind Corey Kluber. While he's tied for 10th place in the win department with 13, that has more to do with his mediocre supporting cast than anything he's done wrong.
Tanaka is fifth in the AL with his WHIP at a stellar mark of 1.064. He's again demonstrated that his walk numbers are among the best in the league, with a BB/9 rate of 1.58. Over 193.2 innings pitched this year, he's walked just 34 batters. By comparison, Corey Kluber has tossed 197.2 innings, but has allowed 51 batters to reach bases on free passes.
It's certainly fair to put Tanaka's name squarely in the Cy-Young conversation this season. While his strikeout numbers won't blow anyone away, he is among the league leaders or in the top five of some major categories among AL starters. If Tanaka can continue his recent stretch that's seen him go 6-0 with a 1.94 ERA, he'll be one of the top candidates to receive the distinguished award. 
Even if the Yankees don't make the postseason, they can consider this season a massive success. For one, the "Baby Bombers" showed that they are ready to takeover the team.
But more importantly, they've seen that their $155 million man can once again bear the title of a true ace.
This article originally appeared on