Yankees Luis Severino Could Solve Bullpen Woes Down the Stretch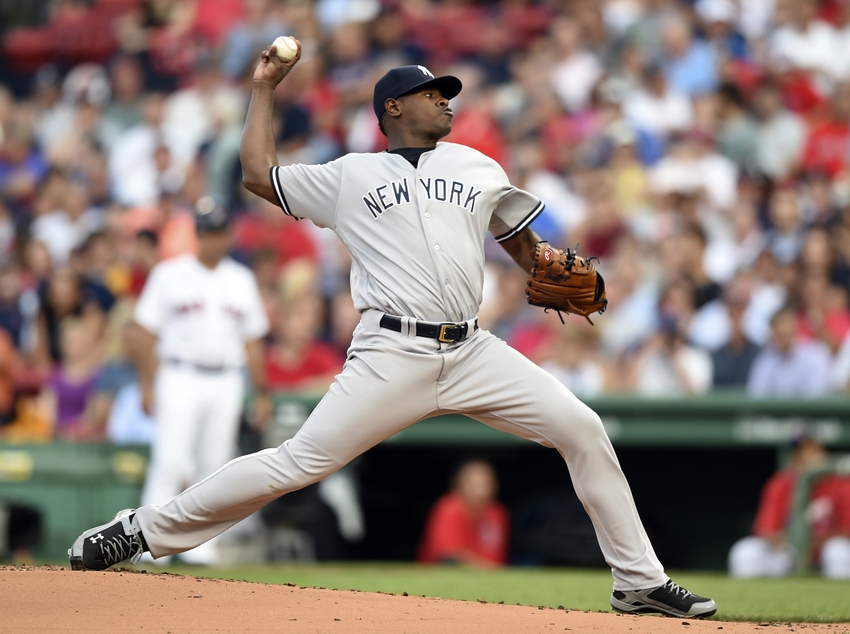 While he's struggled as a starter in 2016, the New York Yankees could use Luis Severino as a shutdown reliever down the stretch to boost their flagging bullpen.
The solution to the Yankees thin bullpen is right in front of their noses. Admittedly it's a very small sample size, but struggling starting pitcher Luis Severino has been absolutely electric when used as a reliever this year.
The 22-year-old currently down in Triple-A fine-tuning his changeup. He's reportedly lost confidence in the third pitch in his repertoire, leaving him with just a fastball and slider. That just isn't sufficient to turn over a major league lineup multiple times, so it makes sense that the Yankees are making it his focus down the stretch.
At the same time, New York's relief corps has been a major liability since the trade deadline. Far too often they are relying on wash-outs from other organizations like Tommy Layne and Blake Parker in crucial late-game situations. 
Severino will have the whole offseason and spring training to work on his change. The Yankees Wild Card chances are slipping away as the pitching staff falters. He could provide them with a major boost.
The 22-year-old righthander has made just three relief appearances for the Yankees in 2016, but they have all been stellar. Of the 29 batters he's faced out of the pen, he's struck out 10 while allowing just three walks, one hit, and no earned runs. Batters have hit .039/.138/.038 off of him.
By now means am I saying that New York should move Severino into the bullpen permanently. He should absolutely be treated as a starter going forward. But any time a team has a chance at a postseason berth, they have an obligation to do everything in their power to make it. 
Want your voice heard? Join the Yanks Go Yard team!
At the moment, the Yankees are wasting one of their best arms in Triple-A when he is sorely needed with the big league club. His long-term development won't be sacrificed by a month of pitching out of the pen.
In fact, working as a reliever might help him get his confidence back. Earlier in August Severino expressed frustration with his third demotion of the season, telling Brendan Kuty of NJ Advance Media that he believed he could work on his issues at the major league level. Working as a reliever would give him the opportunity to do that without sacrificing the Yankees' playoff chances.
This article originally appeared on