Yankees Leaving Several Notable Prospects Exposed to Rule 5 Draft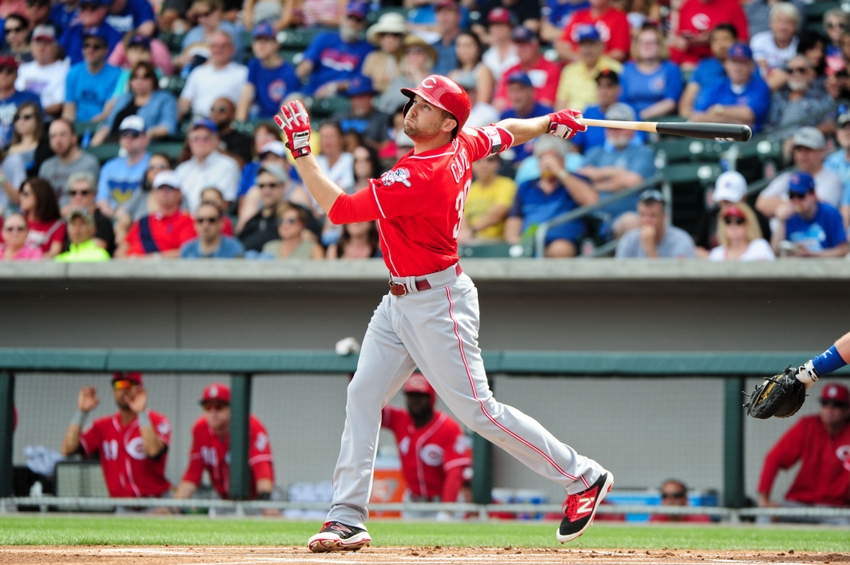 The New York Yankees added a number of top prospects to the 40-man roster Friday, but several big names will be left exposed to the upcoming Rule 5 draft.
The 40-man picture got a lot clearer for the New York Yankees going into the winter on Friday as the team added six minor leaguers to their big league roster. Top ten prospects Jorge Mateo and Miguel Andujar were the only no-doubters of this group. Aside from them, the Yankees also decided to add starting pitchers Dietrich Enns, Ronald Herrera, and Yefrey Ramirez, as well as Triple-A reliever Giovanny Gallegos.
Of those six, the inclusion of Ramirez and Herrera are the biggest surprises for me. I especially wouldn't have pegged Herrera as one of the club's top pitching prospects in the upper minors. The 21-year-old came over from the San Diego Padres in exchange for Jose Pirela last offseason and put up a 3.75 ERA in 23 starts for Double-A Trenton.
Ramirez was quietly dominant in 124.1 IP split between Low-A Charleston and High-A Tampa, pitching to a 2.82 ERA while striking out 26.8% of batters (9.6 K/9) and walking 6.5% (2.3 BB/9). He came over in the minor league Rule 5 draft from the Arizona Diamondbacks last winter. The 22-year-old seems a little far away from the show to be protected, but the Yankees obviously have had a much closer look at what he can do.
While the number of blue-chip prospects at the top of the Yankees prospect lists is what jumps out at you, perhaps even more impressive is the sheer depth in the team's minor league system at the moment. One slight negative of this is that with limited roster space, the organization is almost certainly going to lose some promising players to the Rule 5 draft this winter.
Two of the first three picks in last year's draft came out of the Yankees system, and I wouldn't be surprised if even more players were taken this December. Here's a look at the most notable Rule 5 eligible players that New York is leaving exposed.
Jake Cave- The second selection in last year's Rule 5 is once again up for grabs, even after a solid season in the upper minors in which he hit .268/.330/.427 while capably playing all three outfield positions. He's a decent bet to get another shot as some club's fourth outfielder.
Want your voice heard? Join the Yanks Go Yard team!
Tyler Webb- Lefty relievers are always in demand, and the 26-year-old Webb was pretty effective for Triple-A Scranton Wilkes-Barre, pitching to a 3.59 ERA in 72.2 IP while striking out 27.1% of the batters he faced.
Brady Lail- Jeffrey Paternostro of Baseball Prospectus had Lail ranked ninth in the Yankees system prior to the 2016 season, so it's hard to believe he's completely lost all of his prospect shine even after a rough season in Triple-A. Still just 23, he had a 4.62 ERA in 126.2 IP.
Cale Coshow- A big flame-throwing righty who has bounced between the rotation and the pen, Coshow was ranked as the team's 22nd best prospect by MLB Pipeline before the season. He was dominant for High-A Tampa in 2015 before some mixed results in Double-A this year.
Stephen Tarpley and Tito Polo- The two prospects the Yankees received in exchange for Ivan Nova at the deadline are both Rule 5 eligible. Neither guy has played above A-Ball, so it seems pretty unlikely they'll be selected.
Luis Torrens- The 20-year-old catcher is probably the best prospect being left exposed to the Rule 5 draft this year. He's currently the organization's 17th best prospect according to MLB Pipeline and has the potential to jump back into the top ten as he gets further away from the shoulder surgery that cost him the majority of the 2015 season. There's a small chance some club tries to stash him as their backup catcher, counting on Torrens' already excellent defense to carry him, but the bat has a long way to go, so that seems like a long shot.
This article originally appeared on