Yankees GM Cashman Hints Chance Adams Could Help in 2017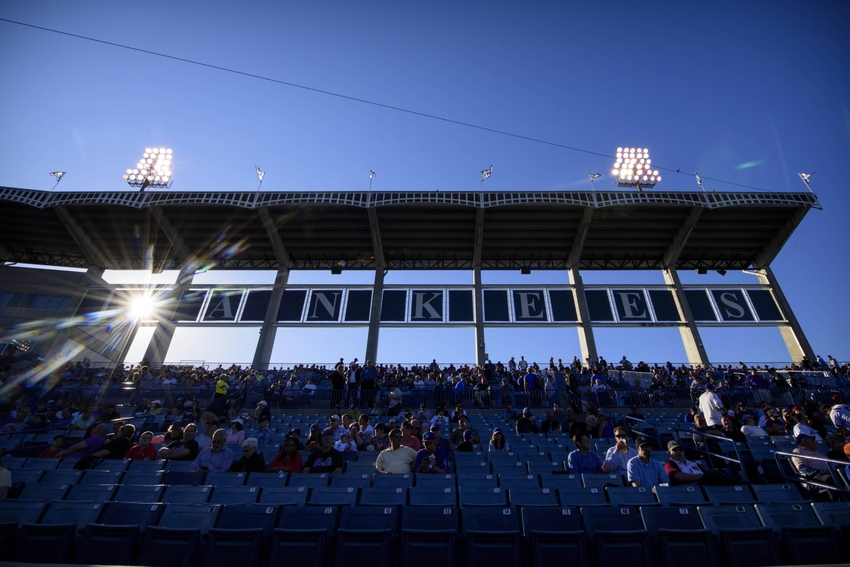 At the annual General Managers' Meetings, New York Yankees GM Brian Cashman indicated to the media that top pitching prospect Chance Adams could be in line to help the big league club in 2017.
In 2016, New York Yankees prospect Chance Adams not only had the best year of any pitcher in the team's system, but he was arguably the most dominant minor league arm in all of baseball this season.
In his first professional season as a starter, Adams pitched to a 2.33 ERA in 127.1 innings of work, striking out an incredible 29.1% of opposing batters while walking just 7.9% of them. He's a power arm with a heater in the mid-90's that has been clocked as high as 99 mph which he compliments with a solid slider and a developing change.
Baseball America named Adams to their 2016 Minor League All-Star Team (subscription required) following the year, noting that the .169 batting average he allowed to opponents was the second lowest of any qualified MiLB pitcher since 1993. He was historically dominant this year.
The team selected Adams in the fifth round of the 2015 draft. He had been an excellent reliever in college, and compiled a 1.78 ERA in 35.1 IP out of the pen in his first professional season. The Yankees saw that he potentially had a deep enough arsenal to succeed as a starter, and so far Adams is making the decision to convert him look like a stroke of genius.
Adams recently cracked BA's 2017 New York Yankees Top 10 Prospects list at number eight after not even making the top 30 the previous year. He even has an outside chance at their upcoming Top 100 list according to BA's Josh Norris in a chat discussing  top ten.
After finishing the year with Double-A Trenton, it seems all but certain that the 22-year-old righty will begin 2017 with Triple-A Scranton Wilkes-Barre, just one step away from the big leagues.
It definitely sounds as if Yankees general manager Brian Cashman has taken notice. When asked by Brendan Kuty of NJ Advance Media how close Adams was to making the jump to the big leagues at the annual GM Meetings recently, Cashman responded:
Wow, if he did again what he did last year- someone doing again what he did last year is coming quick. He's not far away.
The team already has a number of young arms competing for limited spots, with Luis Cessa, Chad Green, Luis Severino, Bryan Mitchell, Jordan Montgomery, and Dietrich Enns all deserving of a look. Still, Adams may have the highest ceiling of the lot, and if he dominates the International League like he did the Eastern and Florida State Leagues, the team will have no choice but to call him up.
This article originally appeared on