Yankees Gary Sanchez Falls Just Short of AL ROY Honors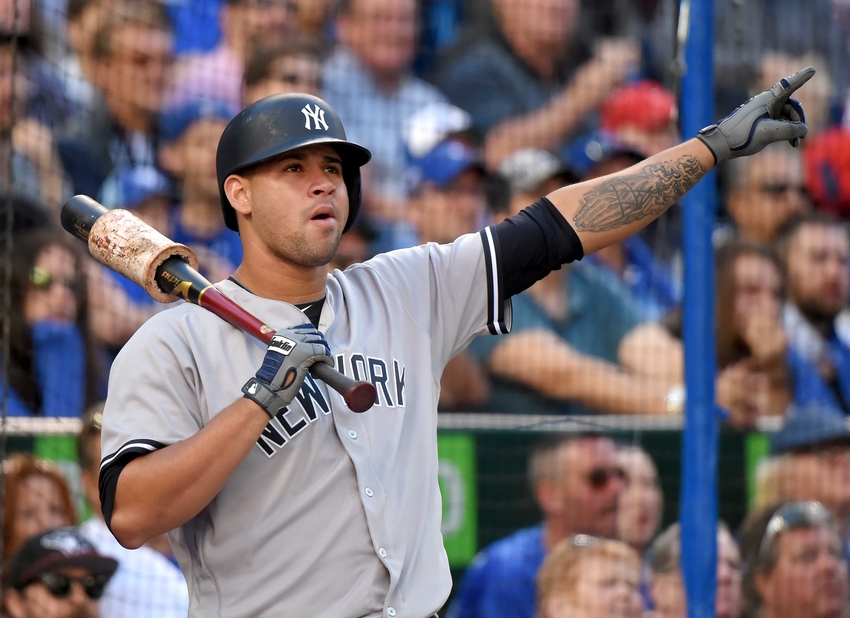 New York Yankees phenom Gary Sanchez finished second in the voting for the 2016 American League Rookie of the Year award.
Despite starting his career with one of the most remarkable two-month spans of any player in baseball history, New York Yankees catcher Gary Sanchez fell just short of winning the 2016 American League Rookie of the Year award, losing out to Detroit Tigers starting pitcher Michael Fulmer. Sanchez did grab four first place votes for what it's worth.
The 23-year-old Fulmer was certainly deserving of the honor after pitching to a 3.06 ERA and 3.76 FIP in 159 IP (26 starts), accumulating 4.9 wins above replacement according to Baseball-Reference's metric. Without such an unusually strong candidate for the award, Sanchez would have had a much stronger case.
As it was, few players have made as big of an impact in such a short time as Sanchez after his August 3rd call-up. The 20 home runs in 53 games are what jump out at you first and for good reason. He was the fastest player in MLB history to reach 11, 18, 19, and 20 homers for their careers.
Sanchez put up an insane .299/.376/.657 (168 OPS+) slash line in 229 plate appearances down the stretch, almost single-handedly igniting the dormant Yankees offense and vaulting them back into the thick of the playoff hunt. While they ultimately fell short of the postseason, Sanchez was the main reason they were playing meaningful games until the final weekend in September.
It's hard to measure the impact that Sanchez had on the other side of the ball as there is so much that goes into being a starting catcher in the big leagues. To take over the job at 23 years old and not miss a beat, seamlessly taking the reins of a veteran pitching staff while completely shutting down the opposing running game…well, it was pretty impressive, to say the least.
While it would be nice to see The Kraken win some hardware, ultimately it is hard to feel any kind of disappointment about anything regarding his 2016 campaign. He has a long career ahead of him, and I have little doubt he will have a pretty nice trophy collection by the time he's done.
This article originally appeared on