Yankees Fans: Is Rich Hill Worthy of a Major Investment?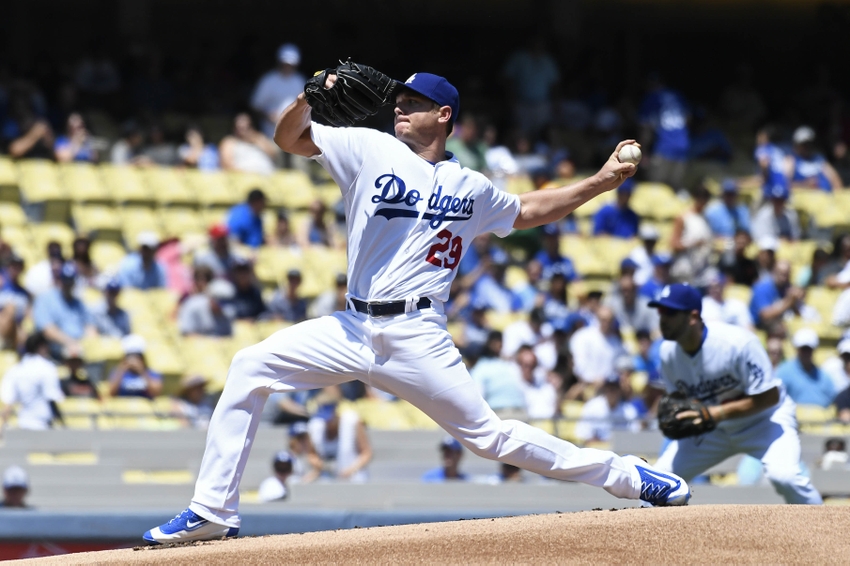 The Yankees need help in the starting rotation and with a thin free agent class this offseason, is veteran lefty Rich Hill worth a multi-year contract?
Just this past week, Yankees GM Brian Cashman confirmed the team has interest in Hill. This wasn't totally a story that would make you jump off your couch. At first reaction I said 'really?' and then I remembered that he's one of the top free agent starting pitchers in the market right now.
According to Jeff Passan of Yahoo! Sports, Hill is the top starter available and ranks seventh overall in this free agent class. Yeah, that's how bare the bones are this offseason. Now that's not to say Hill isn't good, but ranking a starter who's entering his age 37 season and who made the most starts in 2016 that he had since 2007 with a career ERA over 4.00 tells you all you need to know.
Passan's next four starters on his rankings in order are: Jeremy Hellickson, former Yankee Ivan Nova, Bartolo Colon and Derek Holland. Yikes.
Now, normally I'd wouldn't even give a second thought to signing Hill. He's been injury prone his entire career and even missed a good chunk of this past season. He's not the household name with the extensive track record the Yankees have been known to acquire. He's well past his prime. You don't need a Magic 8-Ball to tell you all signs point to no.
However, the Yankees rotation has a boatload of questions coming into 2017, just like it has for the past few seasons. As long as he's healthy, you know what you're getting out of Masahiro Tanaka, who posted the third best ERA in the American League in 2016.
You never know what you're getting when Michael Pineda is on the mound. CC Sabathia had a great bounce-back season this past year, but is entering the final year of his contract. We still don't know if Luis Severino is best used as a starter or out of the bullpen. Finally, Chad Green, Luis Cessa and Bryan Mitchell all made starts down the stretch and pitched well, but are still question marks.
Want your voice heard? Join the Yanks Go Yard team!
That does not sound like the rotation for a playoff team. If you put Hill behind Tanaka as the number two starter, things suddenly look a lot better. Cashman has already said he doesn't want to sell off key, young talent to acquire a stud starting pitcher, so Hill might be the next best option to improve the pitching staff for next year.
MLB Trade Rumors recently predicted a three year $50 million contract for Hill, and that could even end up being light because of the complete lack of alternatives on the market.  Yes, it sounds crazy that a pitcher who's made a combined 24 starts over the last six years (20 of which coming in 2016) could be offered that much but that's just the way the market has gone over the last few offseasons.
This article originally appeared on