Yankees Didi Gregorius: 2017 Top-10 Fantasy Shortstop?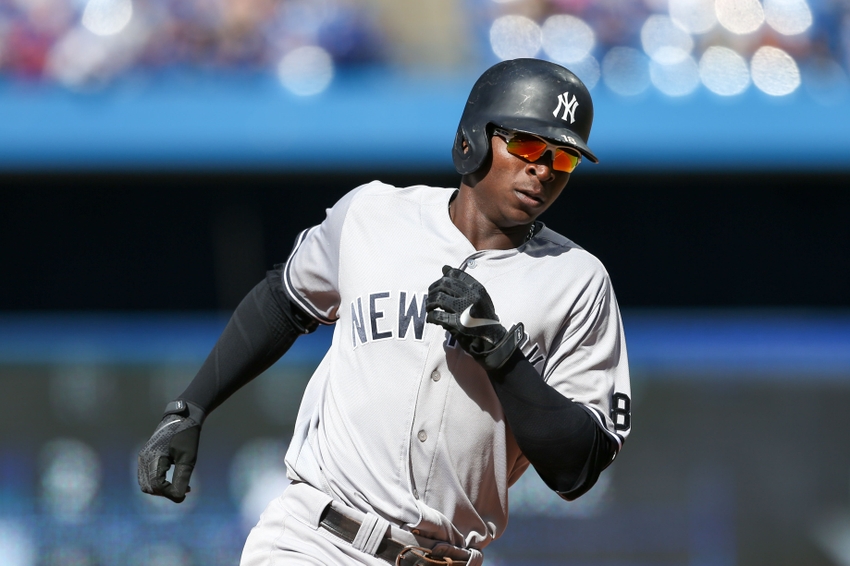 Yankees shortstop had a great season, despite the team's early struggles. With position scarcity behind us, can Didi Gregorius be a top-10 shortstop?
The New York Yankees 2016 season finished a lot stronger than how the season started. The team and its fan base has a lot to look forward to next season, especially with the "Baby Bombers." One player that shouldn't be overlooked is shortstop Didi Gregorius. Can he be a top-10 shortstop next season?
Gregorius had a couple of good years with the Arizona Diamondbacks, but it was nothing compared to the season he just had. He then came to New York and things began to change. He posted career highs in home runs, RBI and batting average with nine, 56 and .265, respectively. This past season was even better and fantasy owners enjoyed the performance.
In 153 games, he hit 20 home runs, 70 RBI and a .276/.304/.447 line. He also stole seven bases, another career high. His walk rate dropped a bit, which affected his on-base percentage, but 82 strikeouts is not a bad number.
In a season with a lot of moving pieces and new additions, Gregorius was one of the most consistent hitters in this Yankees lineup.
At the end of the season, Gregorius finished as the No. 13 shortstop on the Player Rater. He finished behind rookie Trevor Story, who missed about 70 games, and ahead of Aledmys Diaz. This position is rich with talent, so Gregorius will have a lot of work to do.
Gregorius will have shortstop eligibility entering this season, but I think he could add another position at some point. Without getting into a lot of detail, I think Chase Headley moves to DH and Gregorius slides over to third base. It could also be Starlin Castro that heads over to third. Regardless, it only takes 10 games in the current season to gain eligibility in ESPN leagues.
Gregorius has made great strides in increasing his power. Yes, hitting to the short right field fence in Yankee Stadium helps, too. But, the batter has to make an effort. If he can run a little more, then all bets are off on his value. However, the Yankees aren't much of a running team. They finished 18th with 72 steals.
The only way Gregorius can emerge into the top 10 is to increase the steals and raise his OBP. Gregorius went undrafted in ESPN leagues, but I don't think that will be the case next season. A 20-home run, .275-hitting shortstop will have value in most leagues.
More from Fantasy Baseball Crackerjacks
This article originally appeared on