Here's the Wrigley Field marquee you never thought you'd see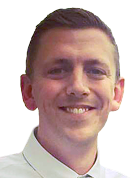 Don't rub your eyes. This is a real and true, non-Photoshopped thing:
The Cubs' World Series win on Wednesday produced plenty of memorable photos and reactions, but there's something especially beautiful about the most iconic stadium marquee in sports getting to display that simple and all-important message for the first time in its history.
We'll shut up now and let you enjoy a couple more:
Can't wait for next season.