Will the Atlanta Braves Support the Commissioner's odd Pace of Play Plans?
Fred Owens/FanSided via Tomahawk Take

Fansided
MLB is currently considering changes to the way the game is played in order to speed it up. Pace of play is the buzzword; idiotic is the best adjective descriptive adjective for their ideas..
Three days ago Jayson Stark wrote about two proposed changes sent to the MLBPA by Commissioner Rob Manfred designed to speed up the game; raising the strike zone and eliminating the actually throwing of Intentional walk pitches. The strike zone will not be changed this year but the intentional walk rule could be done easily and MLB often opts for easy over effective.
At some point the teams will get a vote on these proposals. How should the Atlanta Braves vote when that time comes?
The Strike Zone
MLB tinkers with the strike zone a lot for something that's really straight forward. In the modern era the zone's been redefined five times according to the Baseball Almanac.
1950: It resided between the batter's armpits and the top of his knees
1963: It moved up to the top of the batter's shoulders and his knees
1969: It slipped back to between the batter's armpits and the top of his knees.
1988: It was moved farther down to midpoint between the top of the shoulders and the top of the uniform pants and the top of the knees.
1996 :The Strike Zone became what we know today expanding the lower end by moving from the top of the knees to the bottom of the knees (bottom = hollow beneath the kneecap).
According to the MLB's definition today's strike zone is :
". . .that area over home plate the upper limit of which is a horizontal line at the midpoint between the top of the shoulders and the top of the uniform pants, and the lower level is a line at the hollow beneath the knee cap. The Strike Zone shall be determined from the batter's stance as the batter is prepared to swing at a pitched ball."

Official Baseball Rules 2016 Edition Page 150
How'd that work out?
The net effect on hits since the last change is minimal.
Year
Hits
Hits/Gm
Year
Hits
Hits/Gm
2016
1409
8.70
1982
1448
8.94
2015
1404
8.67
1983
1440
8.89
2014
1387
8.56
1984
1438
8.88
2013
1403
8.66
1985
1415
8.73
2012
1402
8.65
1986
1418
8.75
2011
1409
8.70
1987
1458
9.00
2010
1418
8.75
1988
1394
8.60
2009
1451
8.96
1989
1396
8.62
2008
1466
9.05
1990
1416
8.74
2007
1499
9.25
1991
1406
8.68
2006
1502
9.27
1992
1406
8.68
2005
1466
9.05
1993
1467
9.06
2004
1484
9.16
1994
1062
9.32
2003
1469
9.07
1995
1321
9.17
2002
1442
8.90
2001
1463
9.03
Source
2000
1508
9.31
www.Babseball-Reference.com
1999
1511
9.33
1998
1483
9.15
1997
1481
9.14
1996
1511
9.33
Over 21 seasons teams have lost 0.61 hits per game and I'd suggest that the increase was more due to a needle than a change in the zone. I'm just interpreting data and possibly seeing something that isn't there but the 993 to 2008 period could easily be called the PED era. Whether it is or not the increase started before the zone was changed and ended as MLB's PED testing bit hard into the that issue.
That hits dropped at strikeouts increased is quite probably due to the way the newer generation of hitters approach the game more than the size of the strike zone. Players strike out more now because they've grown up thinking strikeouts don't matter. The fences and their home run trot is more important than putting a ball in play. Want proof? Watch your hitters when they face a defensive shift. Changing the strike zone will not change that.
The problem is not the zone, it's the people who call the zone during the game; umpires.
Where was that blue?
Stark points out that data supports that conclusion..
. . .But data shows that umpires have been increasingly calling strikes on so many pitches below the knees that, if umpires enforce the redefined strike zone, it would effectively raise the zone by an estimated 2 inches.
In September last year HBO's Real Sports looked at umpire accuracy. They brought in consulting Yale mathematician Toby Moskowitz who according to the post, looked at four years of pitch f/x data.
His conclusion . . .is that umpires get a surprisingly high percentage of calls on the edge of the strike zone (two to three inches, to be exact) wrong, resulting in tens of thousands of missed calls (in a season). Additionally, there is a notable difference in calls favoring home players versus visiting players.
The umpires immediately went into "It's a strike if I say it's a strike" mode as voiced by retired ump Jerry Crawford.
"I don't care what the guy from Yale's looked at, to be honest with you," Crawford told Frankel. "It's not even feasible. He's absolutely incorrect." Crawford went on to claim that there are games during which umpires don't miss any calls. What might be more troubling is what Crawford says many umpires do with the PITCHf/x information they receive after the game.
I can guess what they do with the data, I hope it's printed on flushable paper. A post from last summer on Talking Nats compared Pitch F/X data with actual umpire calls. From their numbers I calculated an average of 33% of pitches called strikes were actually balls and hitters swung at balls 43% of the time.
There's no way of easily finding out which swings were caused by lack of strike zone recognition but I'm absolutely sure a great many were cause by a a prior bad call by an umpire.
Umpires interpret the rules to fit their ideas – change the zone – impunity because we see them do the same thing year after year. They do what they do because they can and MLB has decided it's easier to move the official strike zone up two inches and hope umpires move up as well than to find ways get the calls right.
That aside, MLB's recent words and actions confuse me. Even if the change does do as they've suggested and create more balls in play, are we talking about making the game shorter or adding more action?
It's not time, it's dead time
When the Commissioner and his minions talk about pace of play they always cite length of game. In an interview with ESPN last May Mr. Manfred made that clear
"We think the single biggest thing we had going for us early in the year [last season] was player focus on the topic," Manfred told ESPN. "And we feel like we've lost a little focus. So we're doing a variety of things to try to get that focus back."
Common sense will tell you that more balls in play means more hits, more errors more base runners, more throws to first by the pitcher and more pitches by the pitcher. That will not shorten the game unless the pitcher is always Greg Maddux.
In the post linked at the beginning Stark says as much.
. . . The change in the strike zone, however, could have a much more dramatic effect, MLB believes. Its intent is to produce more balls in play, more base runners and more action at a time when nearly 30 percent of all hitters either walk or strike out — the highest rate of "non-action" in the game's history.
Changing the zone to help the poor downtrodden hitters to put the ball might create more action by reducing strike outs (I doubt it) but that won't affect pace of play if you define that – as MLB has done in recent memory – as shortening the game.
This strike zone recommendation is counter to their stated goals but that's noting new. (strike one)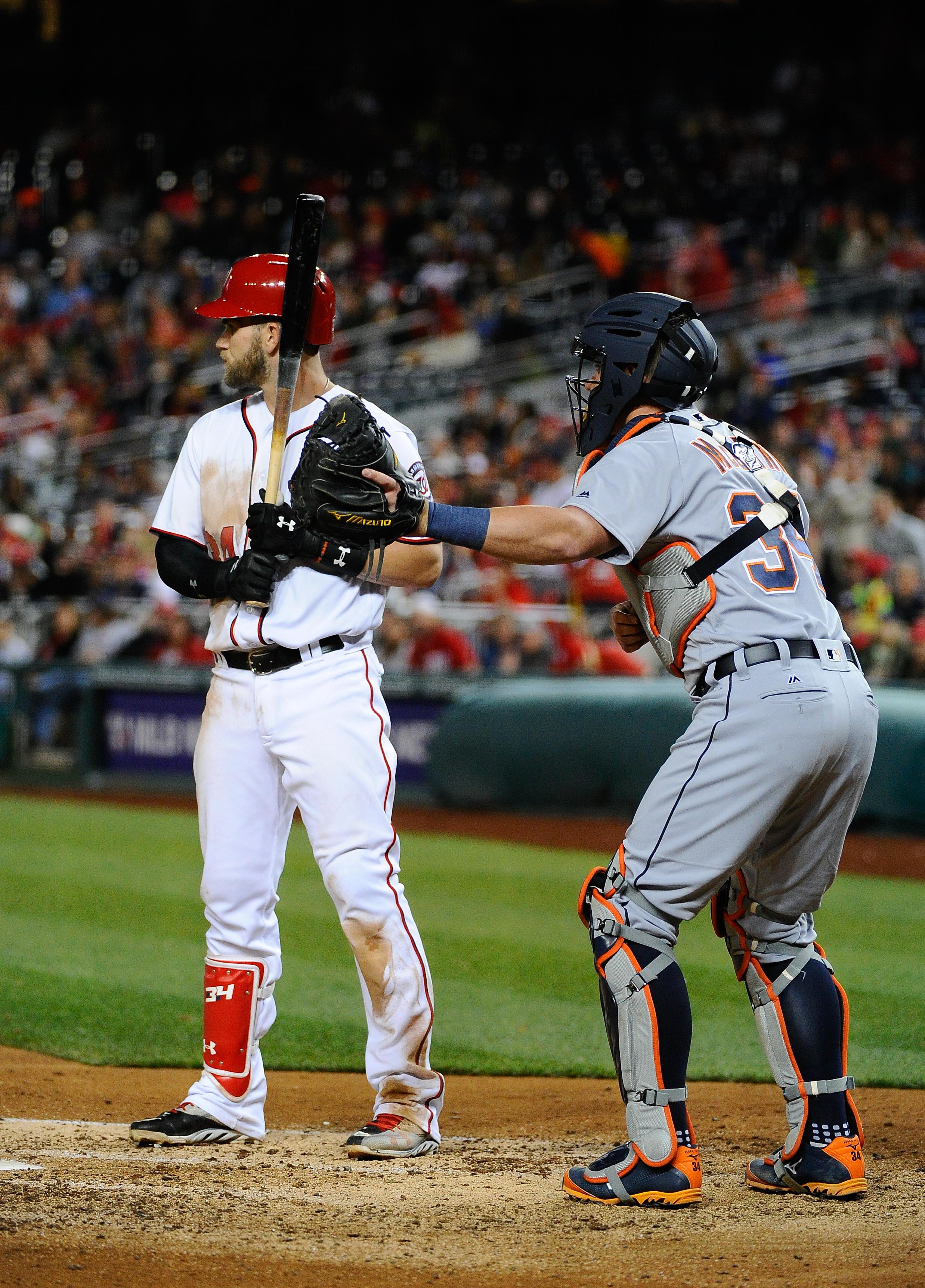 Take Your Base
Intentionally walking a hitter without making the pitcher throw the pitch is their other idea – and I use that term loosely. Stark points out that the process of rendering an intentional pass takes under a minute. I timed a few last year after this was first floated and all were under 45 seconds but I'll use Stark's numbers from here forward.
Thanks to the Play Index tool we know that the 932 IBB given last year occurred in just 16% (787) of the 4856 games played.
On intentional walk was issued in 656 games – net saving one minute a game or 656 minutes
Two intentional walks were given in 117 games – net saving two minutes a game or 234 minutes
Three intentional walks were given in 14 games – net savings 42 minutes
No game had more than three intentional walks
So what?
If he's going to walk why throw the pitches?
The rationale for not throwing the pitches goes like this. Even if it takes just a minute, it's silly to make pitchers throw the pitches because nothing ever happens. Really?
If you watched closely our current closer was in that mix and Astros number two starter Lance McCullers as well as other experienced relievers. There are plenty of pitchers who find it difficult to walk a man intentionally. It's part of the game they should be able to do and if they can't their team should pay for the mistakes made remain a part of the game.
Eliminating the traditional intentional walk saves no time nor will it make the casual fan more likely to watch. Why do they want to change it? Because it's easy and it looks like they are doing something. (strike two)
Dumb Gets Dumber – lets screw up extra innings too
I thought those to . . . concepts. . . were bad but today I heard that MLB is considering something that's just plain idiotic. According to Jeff Passan at Yahoo Sports," Major League Baseball plans on testing a rule change in the lowest levels of the minor leagues this season that automatically would place a runner on second base at the start of extra innings. . ."
The rule apparently has its genesis in international baseball and will be used in the WBC this year. Starting with the 11th inning, teams automatically place two runners on base – first and second with no one out. Okay the WBC means nothing here and foreign teams don't have the player depth to sustain a long game but trying to sell this in the major is asinine.
Hall of Fame manager and near Hall of Fame player turned MLB Commissioner's lacky told Passan it was worth a look.
"Let's see what it looks like," said Joe Torre, the longtime major league manager who's now MLB's Chief Baseball Officer and a strong proponent of the testing. "It's not fun to watch when you go through your whole pitching staff and wind up bringing a utility infielder in to pitch. As much as it's nice to talk about being at an 18-inning game, it takes time.
"It's baseball. I'm just trying to get back to that, where this is the game that people come to watch. It doesn't mean you're going to score. You're just trying to play baseball."
Had the World Series gone one more inning last year the Cubs would have started the top of the eleventh with a man on second. Goodbye home field advantage. There is just so much wrong here I don;t know where to start. (Strike three commish, you're out.)
I'll Take That Bet
According to Yahoo Sports, On Wednesday Commissioner Manfred told attendees at the Yahoo Finance All Markets Summit that baseball was reconsidering its stance on gambling.
"There is this buzz out there in terms of people feeling that there may be an opportunity here for additional legalized sports betting," Manfred said. "We are reexamining our stance on gambling. It's a conversation that's ongoing with the owners."
As with all things like this when you hear something stupid think about the money. Manfred said that betting "can be a form of fan engagement, it can fuel the popularity of a sport." That means MLB owners make more money if fans bet where MLB gets a cut and you know that has to be part of the conversation.
"Sports betting happens," Manfred said. "Whether it's legalized here or not. . .the question for sports is really, 'Are we better off in a world where we have a nice, strong, uniform, federal regulation of gambling that protects the integrity of sports, provides sports with the tools to ensure that there is integrity in the competition … Or are we better off closing our eyes to that. . .
I'll translate that for you. There's money to be made and we want some of that!
There is another side to this sudden willingness to embrace gambling; expansion.
What Happens in Vegas
Las Vegas is pushing for a ,major sporting franchise. Last week news broke that the deal for the Chargers – who had forsaken San Diego for LA then said they were headed to Vegas – fell through. That leaves a hole the folks who run Vegas want to fill.
Meanwhile Commissioner Manfred desperately wants to add to more teams to MLB even though their aren't enough high quality players to fill out rosters on all 30 teams now. He has one city raring to go – Montreal – but no other market has the population, economic wherewithal, climate and access to host a team. Nowhere that is except Las Vegas.
The biggest thing standing between baseball and Las Vega is that the economy of the city depends on gambling and associated less than main stream services to generate revenue. MLB can't easily reconcile putting a team there then forbidding gambling and they would certainly have to put on a huge staff to watch players closely for violations. Why do that when you can just change the rules? (Strike four?)
That's a Wrap
I'm an outside the box kind of guy in most things but every time Manfred presents a new idea I reach for the Xanax. So far he's shown himself dedicated to taking the easy way instead of the right way to move forward.
If you really want to shorten games, changing the rule so that a relief pitcher must face two batters unless he gets the third out in an inning or is injured.Every relief pitching change take a minimum of two minutes and usually double that. When you change pitchers for every hitter in an inning you quickly induce slumber in the casual fan.
One game at end of last season saw 18 pitching changes in the last two and a half innings. That added at least an hour and up to an hour and a half to that game. That's an extreme of course but it isn't unusual to see three pitchers in half an inning.
Cutting that to two saves real-time and who knows maybe the first pitcher could actually get all of the outs? Pitchers who can't get two hitters out need to find another occupation.
If the strike zone is a problem spend some of that $9B MLB drug in last year and fully fund automated ball and strike calls. It can be done, the technology exists and would be significantly more accurate than the umpires we have now. I believe they do their best but following a 100-mph pitch with movement means blinking is not an option. Cameras do not blink; people do.
MLB should stop trying to change baseball into something it isn't. Football and basketball were designed to have time limits and run with a clock, baseball was designed to be a thinking person's sport that moved at a pace dictated by the game on the day.
Eliminate the BS – I'm all for that – but leave the rest alone. if you don't it won't be baseball any longer. When the teams get the vote on these absurd ideas I hope the Braves stand up and say Hell No!
This article originally appeared on