Will Holliday or Austin Be the Yankees' Backup Plan at First Base?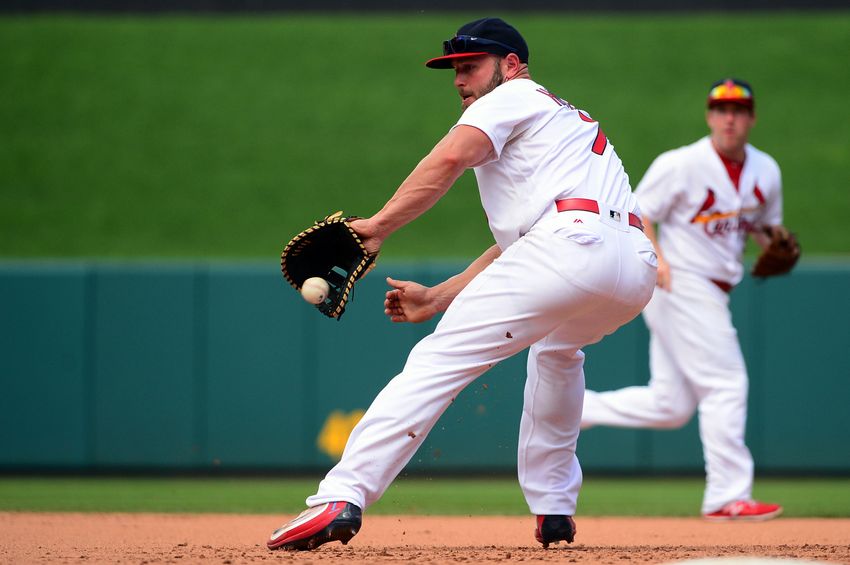 If Greg Bird isn't ready to take over the starting first base job in 2017, will the New York Yankees turn to  Baby Bomber Tyler Austin or their newest acquisition Matt Holliday to play the position?
While the New York Yankees have their fingers crossed that Greg Bird will be ready to handle first base every day coming out of spring training next year, it is far from a sure thing. After missing the entire 2016 regular season following shoulder surgery, Bird did return to play in the Arizona Fall League recently, but was limited to DHing because he was not yet cleared to make full throws.
Bird was clearly not 100% offensively either, hitting just .215/.346/.354 in 77 plate appearances. His excellent approach at the plate (he walked in a healthy 15.6% of his PAs) kept him afloat, but his power simply wasn't where it needs to be for him to be a productive MLB hitter.
That said, Bird has just under four months to rebuild strength in his surgically repaired shoulder to get ready for Opening Day. That could be plenty. However, the Yankees need to have a viable backup plan in place for first base in case it's not.
The obvious answer is Tyler Austin, who earned his first taste of the big leagues in August after putting up monster numbers between Double-A and Triple-A. He held his own against MLB pitching down the stretch, putting up a .241/.300/.459 (99 OPS+) slash line in 90 plate appearances.
Austin is probably not going to be a star, but he looks like a useful platoon or bench bat, who could even turn into an OK regular with a little luck.
It is worth noting though that Yankees manager Joe Girardi regularly played the dried husk of Mark Teixeira and Oakland castoff Billy Butler at first ahead of Austin down the stretch, suggesting he may not be a believer in the youngster yet.
Want your voice heard? Join the Yanks Go Yard team!
Girardi loves his veterans, so it's worth wondering if the skipper might prefer playing the newly signed Matt Holliday as his everyday first baseman over Austin if it comes to that. Holliday has primarily played left field during his 13-year career, but he did make 10 appearances (61.2 innings of work) at first for the Cardinals in 2016.
For what it's worth, his manager with St. Louis, Mike Matheney, thinks that the 36-year-old would be a very capable defensive first baseman if that's how the Yankees choose to employ him (via Brendan Kuty of NJ Advance Media:
His athleticism, for a big guy he moves very well. Plus arm, too, especially when you see it in the infield. He looks kind of fluid [at first base]. So it's not a stretch.
While Austin only converted to first at the beginning of the 2016 season, he has considerably more experience than Holliday at the position and looked fine there during a small sample last year. He's also a potential long-term building block for the team, so I would give him preference over Holliday, who is just a stop-gap on a one-year deal.
More from Yanks Go Yard
This article originally appeared on