Who does Bryce Harper think is the best player in baseball?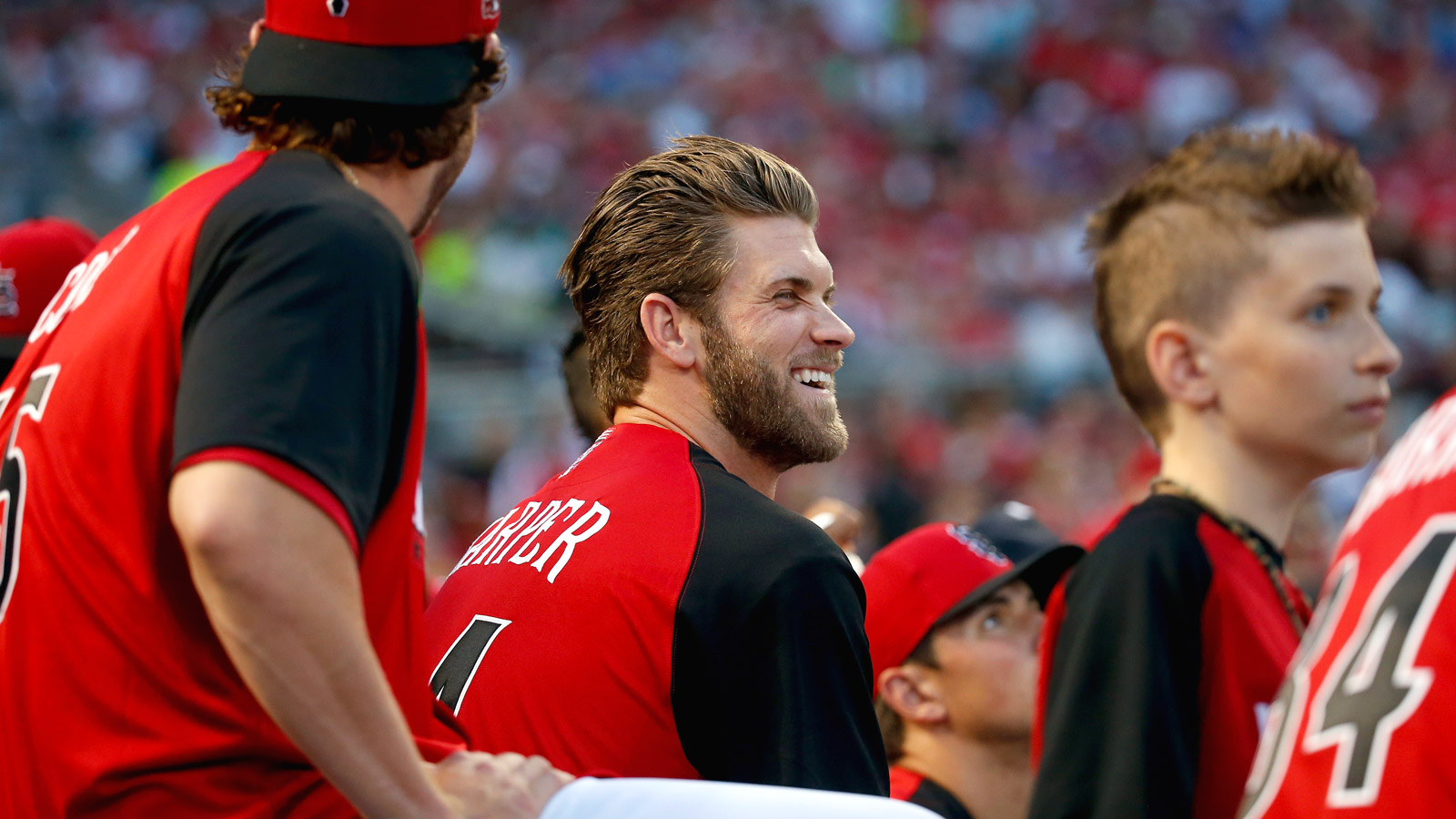 Some would argue that Bryce Harper is the best player in MLB after his tremendous performance in the first half of the season, but the Washington Nationals slugger nominates another star player as baseball's current best.
"Right now? It's gotta be Mike Trout," Harper said before Trout won the All-Star Game MVP for the second consecutive year. "Everybody knows that."
While he deflected praise towards Trout, Harper received heaps of praise himself at the All-Star Game.
Atlanta Braves ace Shelby Miller tagged him the "best hitter in the game."
"He's obviously got a good approach this year," Miller said. "He's looking for a good pitch to hit. Not saying he hasn't done that in the past. But this year, he's got it figured out. He knows what he's doing."
Amid the outpouring of admiration, Harper was simply content to be playing with the best baseball has to offer.
"I'm excited to play in a lineup with these guys, a certain group of guys that are some of the best in baseball," the 22-year-old outfielder said. "I'm very excited, very humble to be in this lineup. Just excited to be part of the whole thing."
(h/t CSN Washington)