White Sox suspend Chris Sale five games for 'destroying team equipment'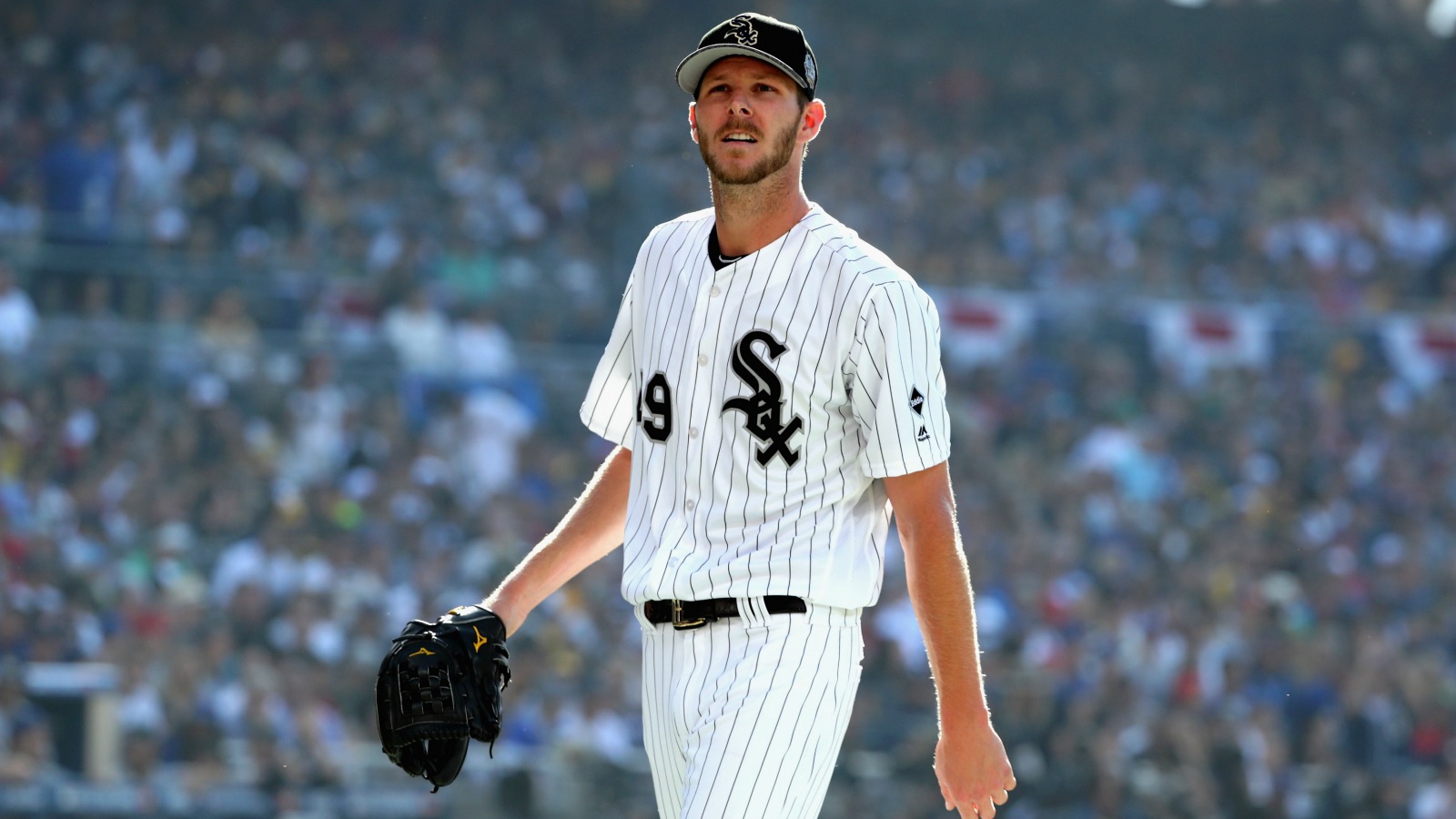 Chicago White Sox ace Chris Sale was scratched from Saturday night's start after showing his disdain for the team's throwback jerseys by slicing them up during batting practice, and now he won't be available for five more games.
The White Sox suspended Sale on Sunday for "violating team rules, for insubordination and for destroying team equipment," according to White Sox Senior VP and GM Rick Hahn.
The #WhiteSox have suspended pitcher Chris Sale for five days after yesterday's clubhouse incident: pic.twitter.com/xmMNTRSI19

— Chicago White Sox (@whitesox) July 24, 2016
Sale, who is 14-3 with a 3.18 ERA, has been involved in trade rumors since the White Sox have plummeted from a 23-10 start to 46-50 and fourth place in the AL Central, but FOX Sports insider Ken Rosenthal reported earlier Sunday that the team will demand a high return even after this incident.
Sale, 27, will be available to pitch again Thursday, which is the final day of the White Sox's four-game series against the crosstown Cubs.