Who — and when — will the very busy White Sox look to trade next?
If the White Sox had their druthers, they probably would trade every veteran they could, immediately if not sooner.
Their front office never has been shy, neither when buying nor selling. With both the Chris Sale and Adam Eaton trades, they were typically aggressive, bold and decisive.
Here's the thing, though: The market will dictate the White Sox's next set of moves. Their plan, according to major-league sources, is the same as it was with Sale and Eaton: They will trade anyone, but only if they get their price.
Maybe that happens this offseason with certain players — Jose Quintana? David Robertson? — but maybe not.
If the White Sox hold Quintana, they can trade him at the non-waiver deadline or even next offseason, when he still will be under three years of control at a total cost of $29.35 million.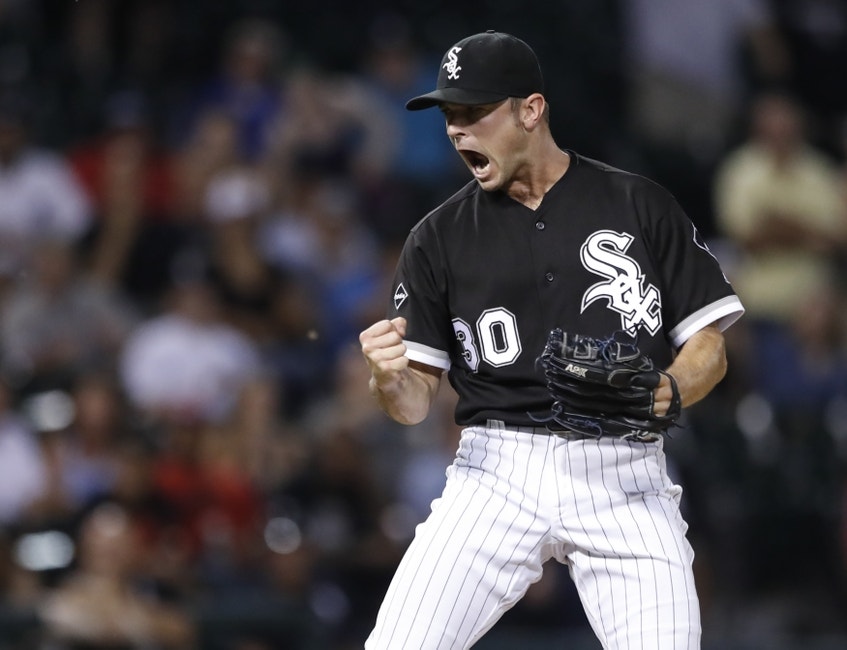 (Kamil Krzaczynski/USA TODAY Sports)
Robertson, too, remains in demand; the Nationals, in particular, are looking for a closer, though they could turn to free agent Greg Holland or trade for the Athletics' Sean Doolittle.
Then again, Robertson finished last season strong, with a 1.64 ERA in his final 22 innings. If he builds upon that — a decent enough possibility as he comes off surgery to repair a damaged meniscus in his left knee — his value at the deadline could soar. Maybe not to Aroldis Chapman or Andrew Miller levels, but above where it is now.
With others, the White Sox might have little choice but to wait.
Teams likely will not part with significant prospects for first baseman Jose Abreu when they still can buy a free agent such as Edwin Encarnacion, Mark Trumbo or Mike Napoli. The same is true with Melky Cabrera, considering the number of outfielders who still are available in trade and free agency. And few clubs need a third baseman such as Todd Frazier; the Dodgers reached agreement with Justin Turner on a surprisingly reasonable four-year, $64 million deal in part because the demand at the position was not all that high.
The White Sox will be patient. Unless, as they showed with Sale and Eaton, they are compelled to make a move.
THE BRAVES: NOT QUITE THERE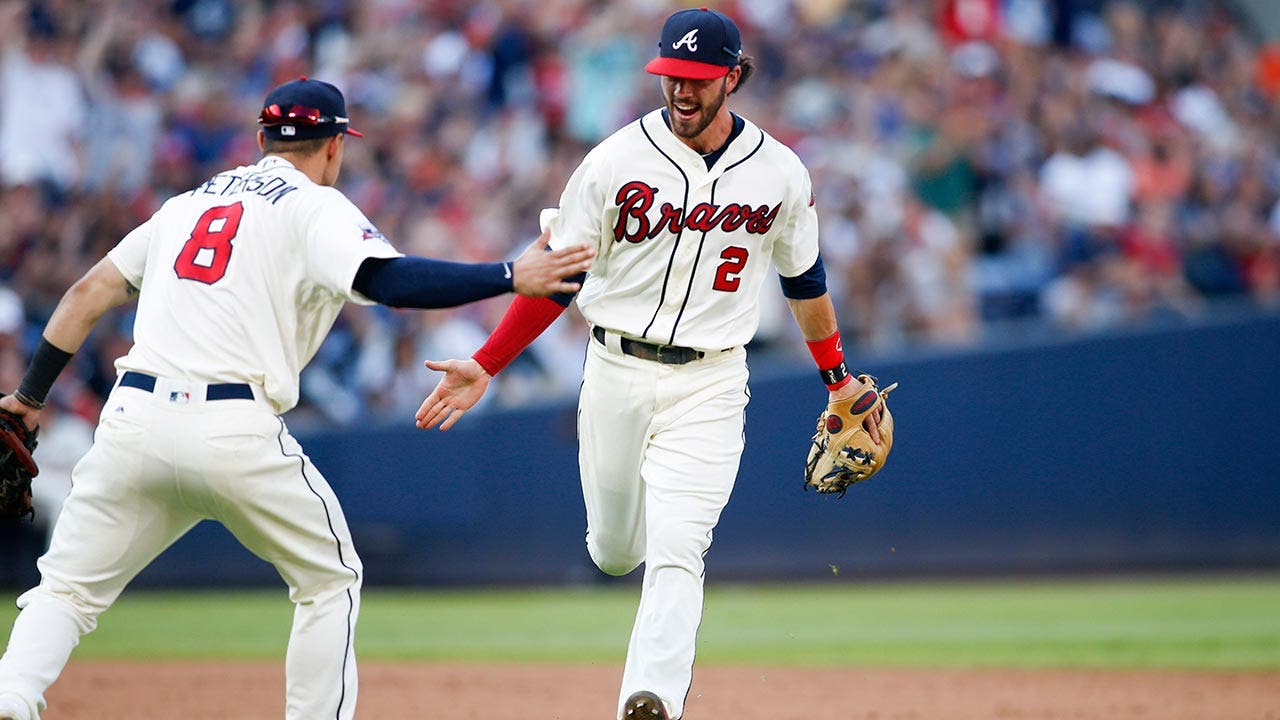 (Brett Davis/USA TODAY Sports)
The Braves are in a tricky spot. They appear eager to take a step forward in their first season at SunTrust Park. But their farm system, while considered exceptionally deep, was not quite mature enough for them to acquire Sale, and might not be mature enough for them to get, say, the Rays' Chris Archer.
Such a move hardly is necessary at this stage of the Braves' rebuilding process, and might even be premature. On the other hand, the addition of a top-of-the-rotation starter to go with Julio Teheran would make the team that much more intriguing and add to the excitement of the SunTrust opening.
A trade for Archer or another Rays pitcher still could happen — the Braves and Rays have been talking for most of the offseason, sources say. But the Braves signed a number of veteran starters to one-year deals because their young pitchers were not ready to make an impact. Some rival clubs, meanwhile, view shortstop Dansby Swanson as the only Braves youngster who could "carry" a blockbuster trade.
Braves officials dispute that assessment — infielder Ozzie Albies, who won the Southern League batting title last season at age 19, is the No. 12 prospect in baseball according to MLBPipeline.com. Club officials also are high on the upside of the Braves' bevy of young pitchers, even though some rival executives and prospect analysts view most of those pitchers as high-risk types with ceilings as mid-rotation starters.
Time will tell; some prospects will exceed expectations, others will flame out. But a year from now, the Braves should be in better position to make firm evaluations on their youngsters — and, if enough of those players progress, better position to get any big piece they need.
EE TO ST. LOOIE? NOT SO FAST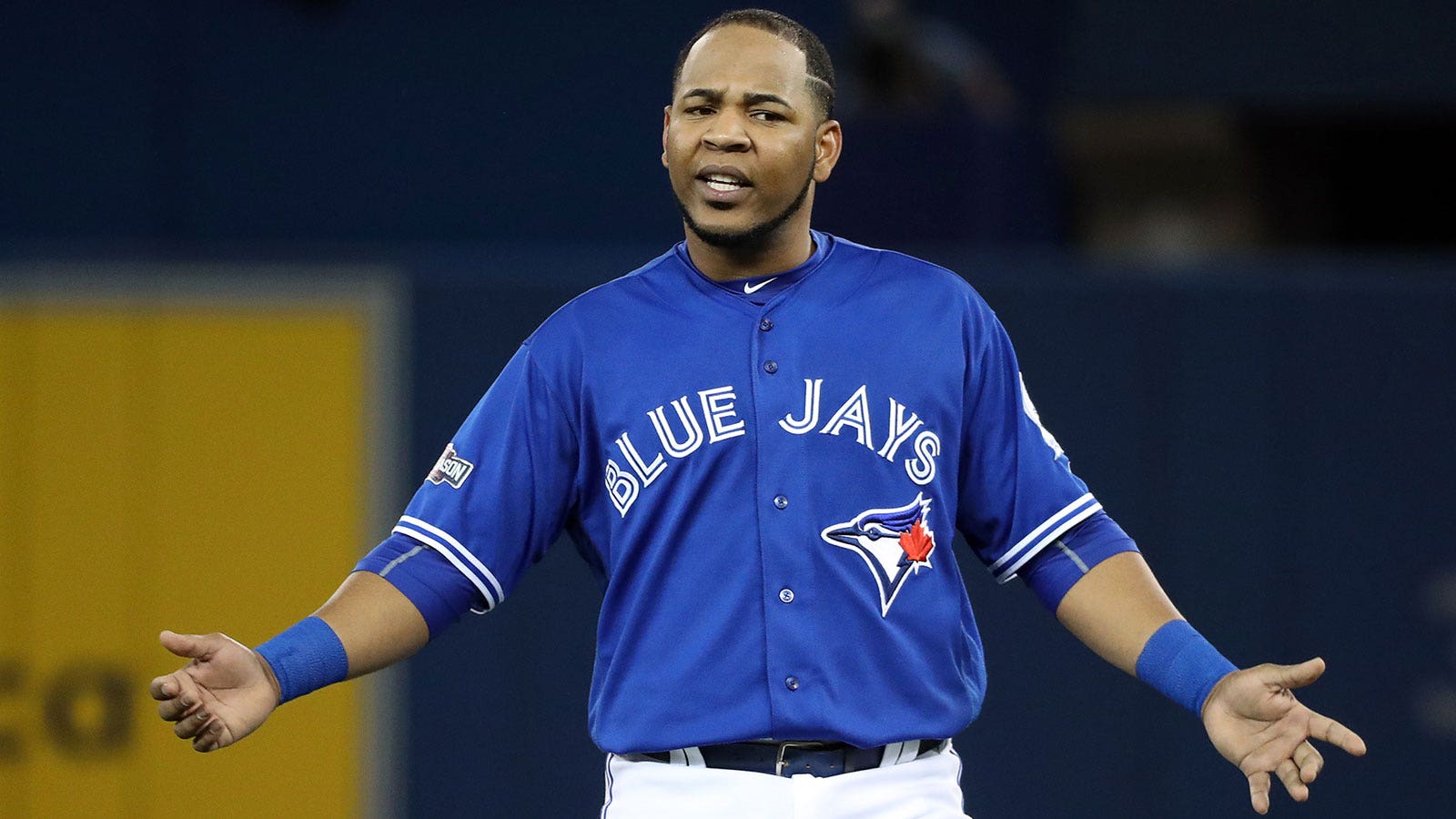 (Richard Lautens/Toronto Star via Getty Images)
On the surface, the idea of the Cardinals signing Edwin Encarnacion seems inspired.
Dig deeper, and the cracks start to show.
If the Cardinals signed Encarnacion, it would cost them only a second-round pick; they already will forfeit the No. 18 overall selection for free-agent outfielder Dexter Fowler.
The addition of Encarnacion also would help restore the power the team will lose with the departures of Matt Holliday, Brandon Moss and Jeremy Hazelbaker, plus the reduction in playing time for Matt Adams with Matt Carpenter taking over first base.
Problem is, Encarnacion was not a full-time first baseman with the Blue Jays, playing only 47 full games at the position last season and 34 the year before. So, as he turns 34, it's a stretch to imagine him playing say, 130 games at first in the National League. Mark Trumbo, who might be a better fit defensively, lacks Encarnacion's on-base skills and offensive track record.
There are other complications, too.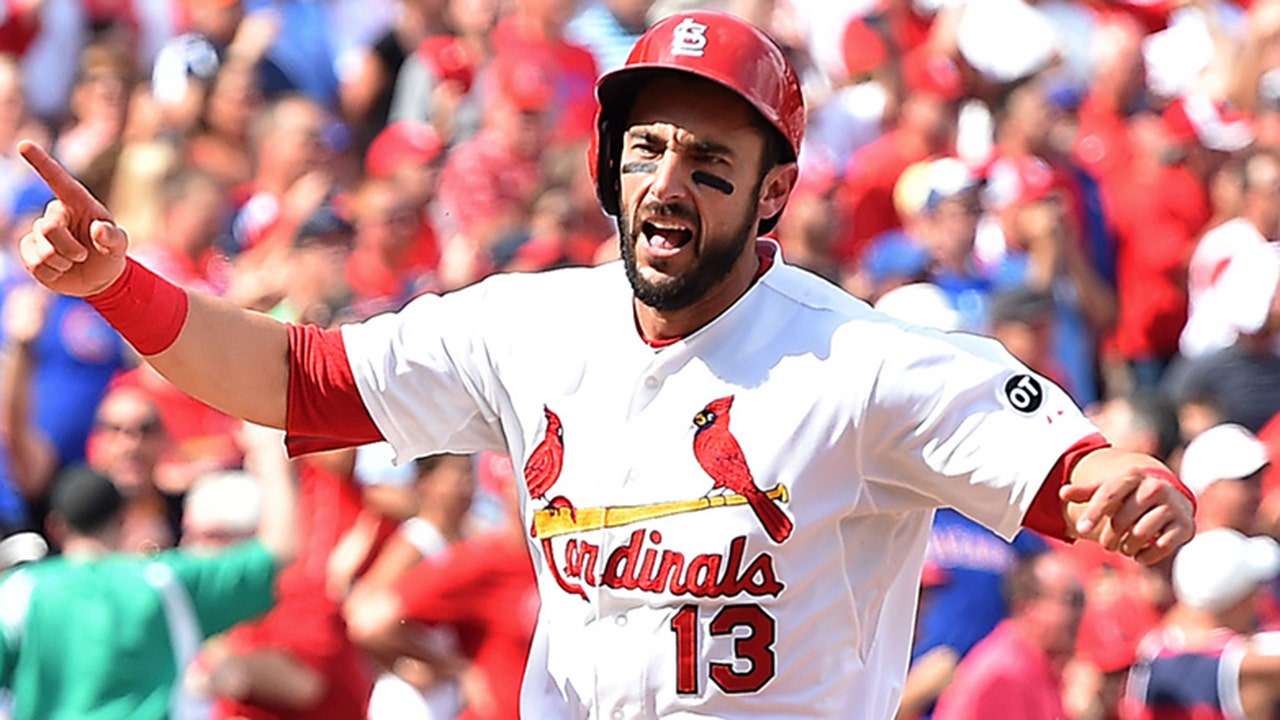 (Jasen Vinlove/USA TODAY Sports)
The Cardinals, if they added a first baseman, would need to trade either second baseman Kolten Wong or third baseman Jhonny Peralta to clear another infield position for Carpenter.
They do not want to move Wong, whom they consider pivotal to the improvement of their middle-infield defense. And they probably cannot trade Peralta without assuming a significant portion of his $10 million salary in 2017.
So, the total cost of Encarnacion would be his contract — which likely would be sizable even at a discounted rate — plus a draft pick and the Peralta money.
Too much for a player who belongs in the AL, and that's without even considering the effect on Carpenter.
Cardinals general manager John Mozeliak informed Carpenter earlier this offseason that he would be the full-time first baseman; Carpenter had 35 or more starts at first, second and third last season. The Cardinals want him to settle in at first — he rates below-average at third — and stop being a human yo-yo.
Bottom line: The Cardinals, if they signed Encarnacion, would create too many moving parts. Consider Jedd Gyorko, who led the team with 30 homers last season and figures to at least alternate with Peralta while also getting at-bats at the other three infield positions.
The addition of another infielder would make Gyorko almost an afterthought.