White Sox: David Robertson Undergoes Knee Surgery, Fantasy Impact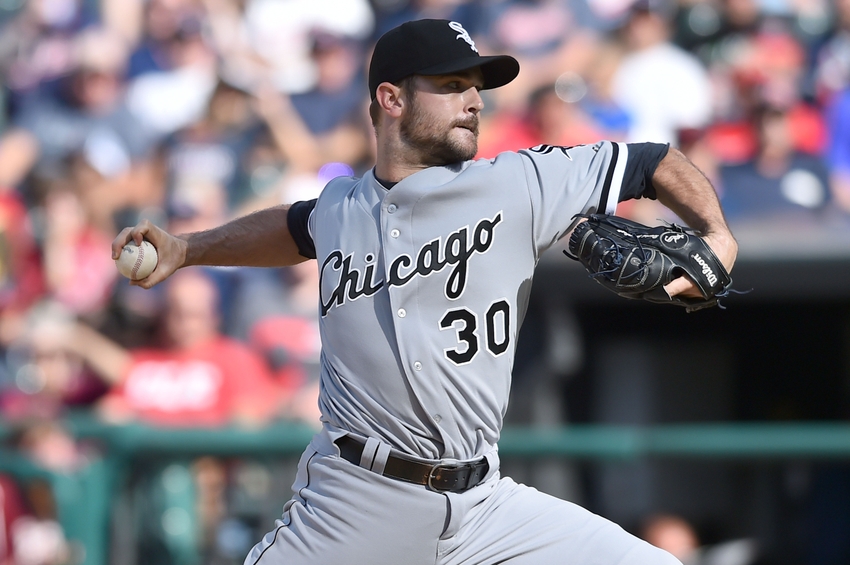 White Sox closer David Robertson underwent knee surgery on Tuesday. While he is expected to make a full recovery, does this affect his fantasy value?
The Chicago White Sox team could have a shake up during the Winter Meetings. Things are already starting off on the wrong foot for the 2017 season. The team announced closer David Robertson underwent knee surgery on Tuesday. It doesn't seem like it will have lingering affects. However, does the surgery affect his fantasy value for next season?
Since joining the White Sox in 2015, Robertson has been one of the most consistent ninth-inning options. In 122 appearances, he has 71 saves with a 3.44 ERA, 1.15 WHIP and 11.5 K/9. He's finished as a top-10 closer in both seasons.
He appeared in 62 games this season. Robertson finished with a 3.47 ERA, 1.36 WHIP, 10.8 K/9 and 4.6 BB/9. His 37 saves were good for fourth in the American League. As an 11th round pick, that is a great performance. He was the No. 113 player on the Player Rater.
The surgery seems like it came out of nowhere. It didn't look like it affected his performance, especially in the final months of the season.
In his final 190. innings, Robertson had a 1.89 ERA and 1.32 WHIP. The only downside to his game was the excess walk total.
His 28 unintentional walks were the most since 2011 when he had 29 with the New York Yankees.
I'm not sure if the knee was bothering him enough to affect his control, but Scott Merkin of MLB.com says that the procedure was a simple cleanup of a meniscus issue that Robertson had pitched with for a while. The good news is that he will be 100 percent by the start of Spring Training.
Looking ahead to next season, Robertson could be someone the White Sox look to unload if the front office decides to be sellers in the offseason. He has two years at $25 million remaining on his original four-year deal with the team. But that is more for those who cover MLB news and not fantasy baseball.
Robertson has been good, not great, in his two seasons in Chicago. Many were expecting a below 3.00 ERA, similar to what he was posting with the Yankees. You could see things swing in the wrong direction when he became New York's closer in 2014. He had 39 saves, but a 3.08 ERA, over a run more than the previous season.
The surgery doesn't seem big enough to deter teams away from trading for him. However, nothing has been mentioned in the rumor mill. Regardless of where he is pitching, Robertson is still a top-15 closer.
More from Fantasy Baseball Crackerjacks
This article originally appeared on