White Sox: Carlos Rodon Heating Up in the Final Weeks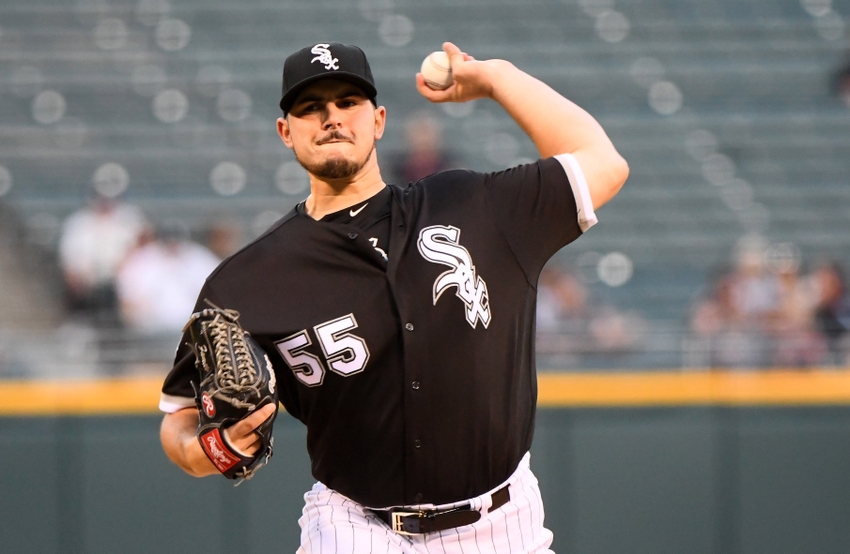 The White Sox may be out of the playoff hunt, but that isn't stopping them from competing. If you need a pitcher for your playoff run, Carlos Rodon is available.
The Chicago White Sox season did not go as many expected. With the moves the team made in the offseason and stars already on the team, no one thought this team would be at the bottom of the division. While the season is over for them, it's not over for you. If you need a starting pitcher for your playoff run, Carlos Rodon is worth a shot.
Rodon wasn't anything special entering this season. He went 9-6 with a 3.75 ERA, 1.44 WHIP, 9.0 K/9 and 4.6 BB/9 in his first season. He was a 23rd round pick in ESPN leagues, and rightfully so.
On the season, he is 5-8 with a 3.91 ERA, 1.41 WHIP, 8.7 K/9 and 2.9 BB/9. The ERA is a little higher and K/9 is lower than last season, but he's made improvements in the other areas. Obviously, he's still young into his MLB career, but seeing Rodon work on his ball control is encouraging. 
The more impressive thing is how Rodon has improved throughout this season. He struggled at the beginning, 4.73 ERA after his first eight starts. He did miss some time in July with a sprained wrist.
Rodon returned on July 31, but did not pitch well. He allowed five runs on 6.1 innings. At the turn of the month, Rodon flipped the switch.
In his five August starts, he has a 1.47 ERA (five earned runs), 1.01 WHIP and a 3-0 record. He also recorded 26 strikeouts and seven walks in 30.2 innings. While he hasn't reached seven innings in any of those starts, mostly because of his high pitch count, all five outings have been quality starts.
Fantasy owners noticed Rodon's success. He's been added in 15.8 percent of ESPN leagues over the last week. Yet, he is still available in over 50 percent of leagues. With injuries and regression among pitchers entering the final month, Rodon and his hot streak are worth adding to your team.
The White Sox will take on the Minnesota Twins in Rodon's next start on Friday. He hasn't pitched well against the Twins this season. In three starts, he has a 4.50 ERA, 1.33 WHIP and 19/8 strikeout-to-walk ratio. His home-road splits aren't bad enough to stray away from this start and his last five starts look good, so I would start Rodon with confidence.
More from Fantasy Baseball Crackerjacks
This article originally appeared on