Which Yankee Has the Best Case for 2016 Team MVP?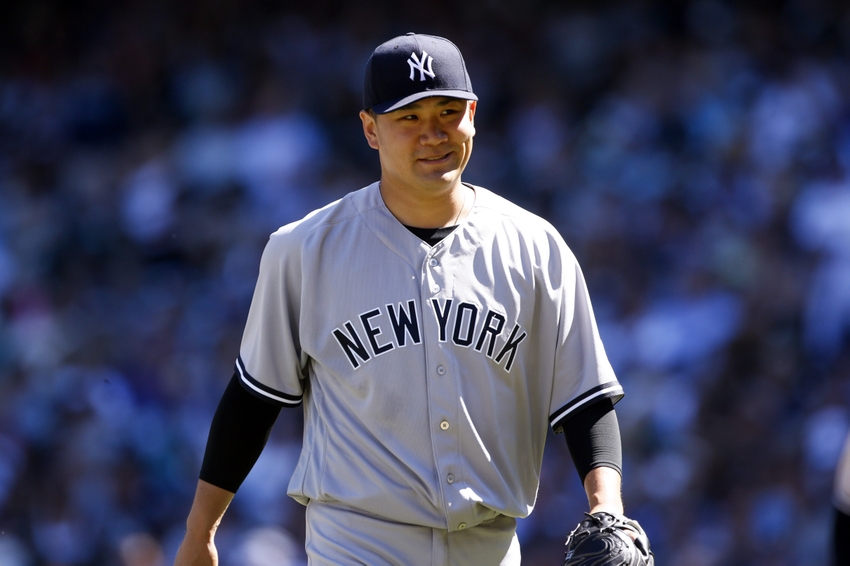 There are a number of different New York Yankees players with a strong argument for being the team's most valuable player for the 2016 season.
While the 2016 New York Yankees have had more than their share of injuries and disappointing performances, they have managed to stick around in the American League playoff race largely on the strength of a few standout performances. That makes it even more fun than usual to speculate which player stands out as the team's MVP this season.
Masahiro Tanaka is the clear front-runner to this race. As of this writing he leads the club in wins above replacement according to both FanGraphs and Baseball-Reference with 4.5 WAR. He has been the Yankees only consistent starting pitcher all season and is one of the five pitchers with the strongest cases for the American League Cy Young award coming into September.
The 27-year-old is well on his way to reaching the 200 innings mark for the first time in MLB. He's already pitched a stateside career-best 173 frames. He's not striking out as many guys as when he first came over, but, crucially, he seems to have solved his long-ball troubles, limiting opposing batters to just 0.88 HR/9 this year.
Depending on how he performs in his second full month in the big leagues, rookie catcher Gary Sanchez could be another popular choice. After just 23 games played, Sanchez ranked as the club's second most valuable position player by both FanGraphs and Baseball-Reference (albeit with different players checking in ahead of him). 
The 23-year-old was a major reason the Yankees had their best record of any month in August, taking home AL Player of the Month and Rookie of the Month honors. It was arguably the best month any rookie in baseball history has had to start his career, setting the MLB record for being the fastest player to reach the 11 home run plateau.
The best we can give Sanchez at the moment is an incomplete grade, but it seems like if anyone is going to snatch this award from Tanaka, it will be him.
A perennial candidate for this honor is newly anointed closer Dellin Betances. He's struck out an amazing 15. He leads all current members of the team with 2.20 Win Probability Added (WPA) a stat that "captures the change in win expectancy from one plate appearance to the next and credits or debits the player based on how much their action increased their team's odds of winning," according to FanGraphs. 
Want your voice heard? Join the Yanks Go Yard team!
Basically this stat captures the fact that while he may not have pitched as many innings as Masahiro Tanaka, they have almost all come in the most crucial times in a game, so you could make the case that Betances has had a bigger impact on the Yankees winning this year.
Didi Gregorius is probably the last viable candidate on the roster for this honor. Sanchez and Carlos Beltran have each carried the offense for short periods of time, but Sir Didi has been the Yankees most consistent offensive player. He leads all position players with 2.3 fWAR, and has hit .282/.310/.456 (102 wRC+) with a career-high 17 home runs through his first 500 plate appearances. 
Gregorius would have a much stronger case if his defensive numbers hadn't taken such a puzzling dive from last year. His UZR dropped from 7.4 to -4.1 and his Defensive Runs Saved (DRS) went from five in 2015 to -10 this season. He's been slightly more error prone and has just not gotten to as many balls for whatever reason.
So what say you Yankees fans? Have I missed anyone? Which of the Bombers has been the most valuable in keeping the team in this playoff race?
This article originally appeared on