Which of Their MiLB Free Agents Should Yankees Re-Sign This Winter?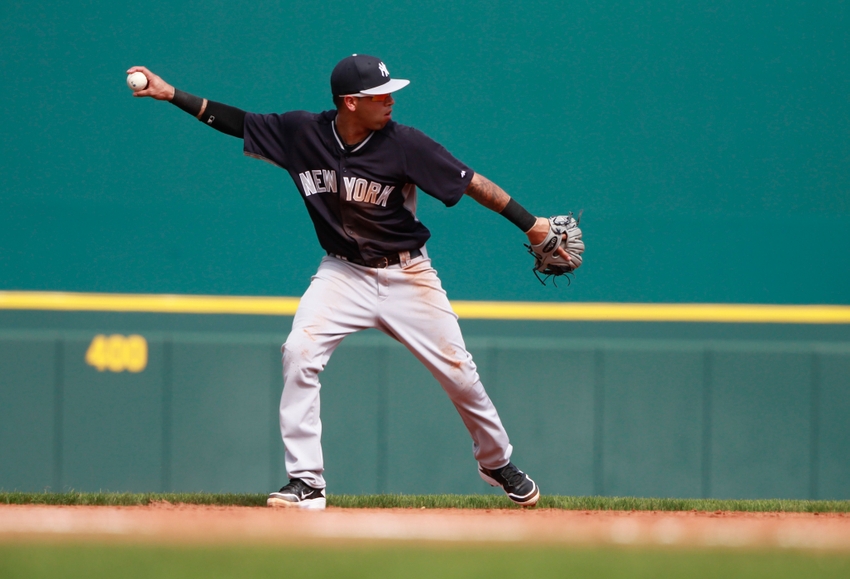 Ten players from the New York Yankees elected minor league free agency. Here's a look at which guys are worth bringing back this winter.
The New York Yankees already retained their most important pending minor league free agent when they added 26-year-old catcher Kyle Higashioka to the 40-man-roster in early November after he forced his way into the team's plans by hitting .276/.337/.511 with 21 home runs in 416 plate appearances between Double-A and Triple-A.
That move was a no-brainer, but a quick look through the list of the organization's ten minor league free agents reveals several potentially useful players, including a few that still have a pretty good shot of helping at the big league level. Here are the three guys the Yankees should really make an effort to keep in-house this winter.
1. Cito Culver: The team's first-round selection in the 2010 June amateur draft lost his prospect status a long time ago, but quietly put together a solid campaign in the high minors this year. He's always been a defensive standout who can play anywhere in the infield.
The problem is he's never come close to clearing the very low offensive bar required for a utility infielder. At age 23, he came within spitting distance of that level of production, hitting .254/.315/.349 in 439 PA split between Trenton and Scranton Wilkes-Barre.
Those numbers may not be eye-popping, but if you squint a little, it isn't hard to see Culver turning into a useful bench player. If he can't find a MLB deal this winter, he might be open to returning with a chance to unseat Ronald Torreyes down the line.
2. Cesar Puello: Another disappointing top prospect (Puello ranked in Baseball America's Top 100 back in 2011), Puello showed signs of a renaissance with Triple-A Scranton Wilkes-Barre. After missing most of 2015 with a back injury, Puello hit .283/.413/.404 with 18 stolen bases in 78 games (289 PA) for the Railriders.
At 25, there is still plenty of time for him to fulfill his immense potential if he can stay healthy. The Yankees are hardly hurting for young outfielders, but there is no such thing as too much talent.
3. Tyler Cloyd: New York signed Cloyd last winter after a solid season in the KBO to add some depth to the Scranton Wilkes-Barre rotation. He ended up missing the majority of the season to injury, but all the things that made him appealing on a minor league deal last winter still apply. The team still needs pitching depth in the upper minors, and this 29-year-old righty has some big league experience under his belt and solid MiLB numbers.
This article originally appeared on