Where the San Francisco Giants Logo Ranks Among 30 MLB Teams
Michael Saltzman/FanSided via Around the Foghorn

Fansided
The Los Angeles Chargers have changed their logo and it is now the worst in pro football, if not sports. It made me think about the logos in Major League baseball and where the San Francisco Giants might rank.
This list is not meant to offend fans and my rationale for the bottom rankings is going to be mostly out of nostalgia for logos of the past. I will be ranking current logos only.
And before we get started, it should also be mentioned that the San Francisco Giants are not the top ranked logo and the Los Angeles Dodgers are not the worst ranked logo. In fact, both are in the top five. So those expecting heavy bias, I apologize in advance.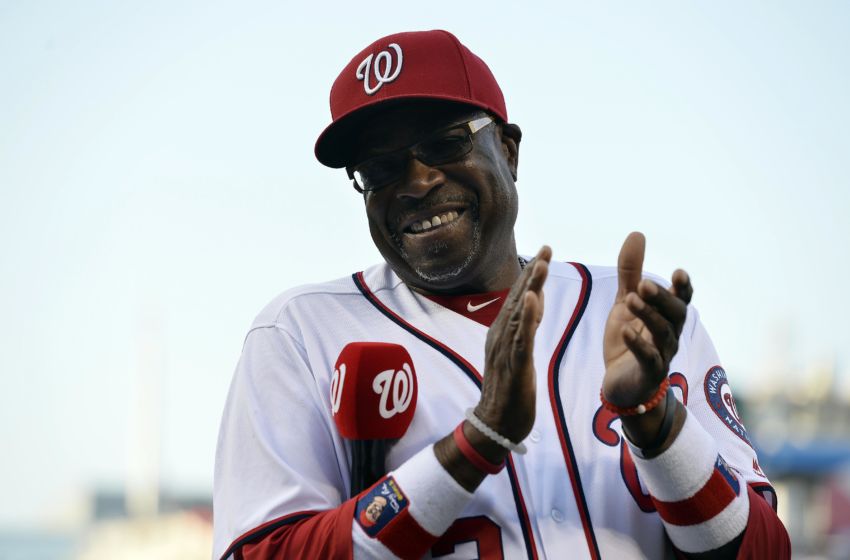 30. Washington Nationals: Not only do the Washington Nationals have a logo that resembles Walgreens Pharmacy, but they used to have one of the best logos in sports when they were in Montreal.
29. Milwaukee Brewers: This low ranking has everything to do with the logo that the team used to have. The Brewers glove logo was as good as any in sports as they formed the letter 'M' and 'B' to make a glove. For the Brewers to change it to anything else is a travesty.
28. Cleveland Indians: We could spend an entire article about offensive Chief Wahoo is, but their replacement of it is the most bland letter in baseball. The letter 'C' in a font worthy of a high school term paper more than a professional sports team is simply boring.
27. Miami Marlins: This might be more about the design of their stadium than their logo, but the colors and design of the new Marlin above the 'M' just doesn't have the same excitement as the teal and black 'F' when they were the Florida Marlins.
26. San Diego Padres: I will give the Padres credit for finally realizing that brown and yellow might not be the best color combination. I also can't understand how they could change their colors and logo to a scheme so boring, we miss the brown and yellow uniforms.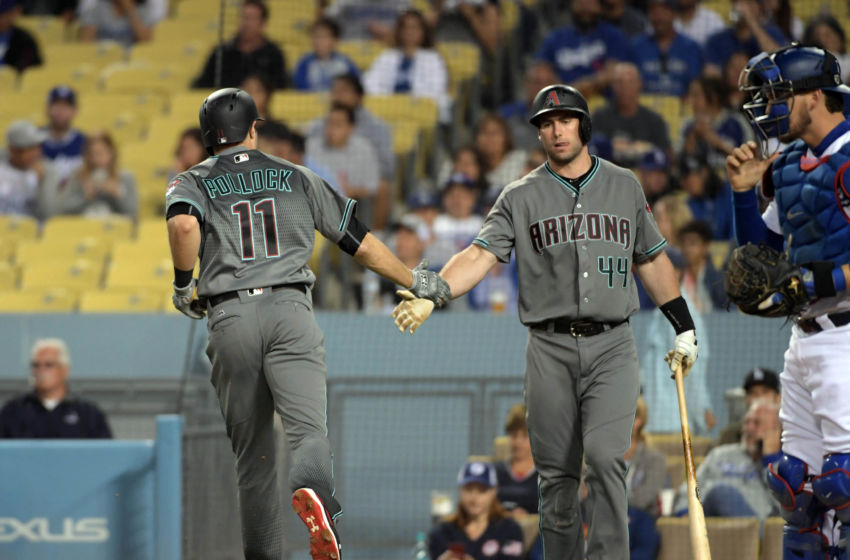 25. Arizona Diamondbacks: While their new uniforms are clearly the 30th best in the game, looking more like pajamas with embedded night lights, their logo has also continued to change to a much more dull color scheme. The Diamondbacks would be better served going back to purple.
24. Atlanta Braves: Their main logo is just an 'A' and their alternate logo includes a tomahawk. Even if we pretend the mascot and logo isn't offensive, the "tomahawk chop" fans do at the stadium is also extremely redundant and in need of a makeover.
23. Philadelphia Phillies: The next two on the countdown are our teams from Pennsylvania, who have both decided that with all the choices and possibilities, that a boring version of the letter 'P' is all that was necessary. For a team with so much history, that seems fairly disappointing.
22. Pittsburgh Pirates: It would seem that the only reason I ranked the Pirates higher is because while have of baseball seems to have the color red somewhere in their logo, at least the Pirates have a less common combo of black and yellow, which is also a great choice.
21. Chicago Cubs: The Cubs were always the lovable losers before 2016, and that may have in part do to their cuddly logo. Besides just the simple red and blue 'C' on their hats, it's hard to be intimidated by a baby bear.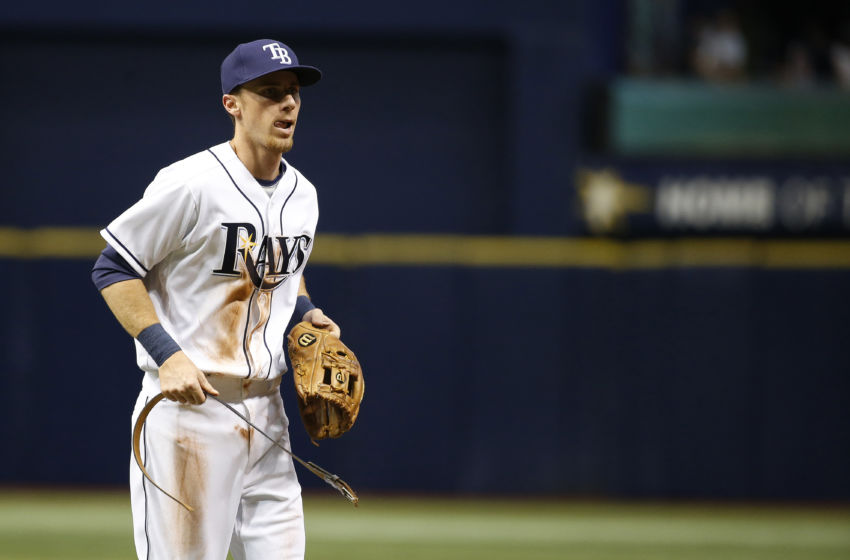 20. Tampa Bay Rays: For a team with such an fantastic color scheme, their logo leaves a lot to be desired. When the Rays invented throwbacks earlier this year, the realization was that those should have been their uniforms all along.
19. The Los Angeles Angels of Anaheim: The 30th best team name in baseball does have an appropriate logo, considering their mascot. But their forced attempt to shove Los Angeles in their team name makes it hard for me to rank them any higher.
18. Seattle Mariners: The Mariners have a unique 'S' on their hats, and their current colors are strong, but I always preferred their blue and yellow logo.
17. Baltimore Orioles: The Orioles have an adorable bird on their hats, so you can only rank a hat like that so high. There are some bonus points for such an outstanding color scheme, but since I am trying not to be biased, I can't actually give them credit for that. I will give them credit, however, for orange and black being much more unique than red or blue.
16. Houston Astros: The Astros have changed their logo and changed their colors many times. While it is understandable why they are no longer the Colt .45's, that is still their best logo. Since, they have had some strong logos, and the current one is good, but the current color scheme just isn't as good as the navy blue and orange they used to have.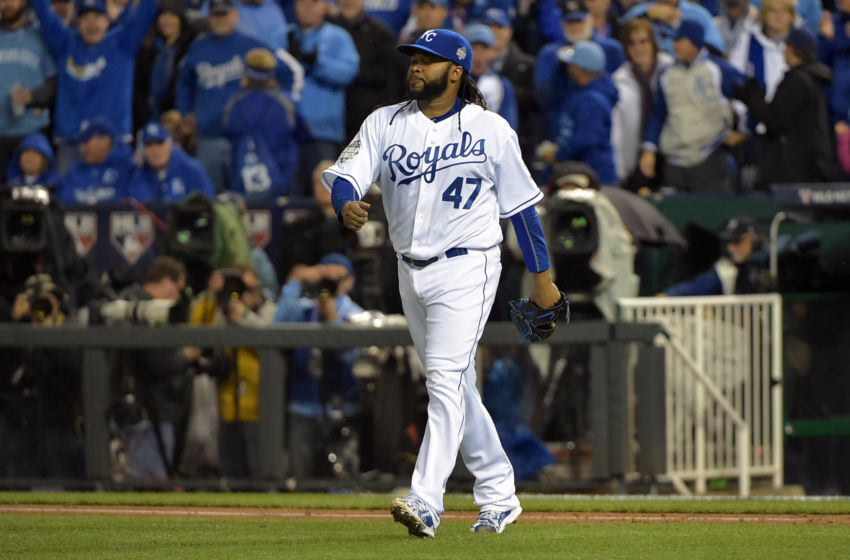 15. Kansas City Royals: The Royals have a strong logo and uniform, but it's similarities to the Dodgers make it hard for me to give it a higher ranking.
14. Texas Rangers: The Rangers 'T' might be simple, but the way it stands alone is fitting for a state that claims everything is bigger there.
13. Cincinnati Reds: The Reds are one of the original franchises and their 'C' is iconic. For all the credit I can give the Reds for not changing, their simplicity is also their downfall for a higher rating. Maybe I just want them to go back to the sleeveless uniforms for every game.
12. Minnesota Twins: Among the many teams that are red and blue, their navy blue is at least different that so many others. I also do appreciate staying true to the 'C' in their logo throughout history.
11. Toronto Blue Jays: Of the team's that are red and blue, the Blue Jays certainly have a more unique logo than others. Their Canadian Maple Leaf along with their bird logo is strong for both their team and their country. Especially with Montreal no longer having a team.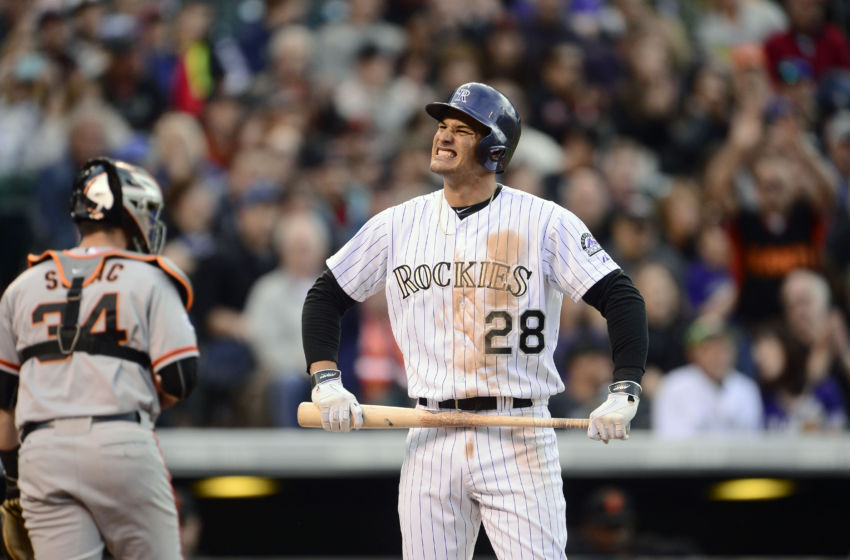 10. Colorado Rockies: The best thing about the Rockies logo is the consistency of it. They came up with a logo and a color scheme that worked and they have stuck to it. For all the flaws with teams like Arizona and San Diego who constantly change their logo and color, respect to the Rockies for sticking with what works.
9. Oakland A's: One of the best things about the Oakland Athletic logos may be their unique color scheme. Green and yellow is different, and sometimes, simply having different colors stand out. The 'A's' hat is nice and the yellow bill is also unique. The A's need to get credit for standing out.
8. New York Mets: I have always appreciated the Mets origin of taking the colors of the Brooklyn Dodgers and New York Giants to create their color scheme of blue and orange and honor the city and their history. While their logo is very similar to the Yankees, it is different too and does stand on its own well enough to be ranked high.
7. Boston Red Sox: For a team that have a pair of socks on their hat at times, it is important to point out that their 'B' logo is strong. And for a team to be able to get away with a pair of socks on their alternate hats is almost worth treating as a positive.
6. New York Yankees: The Yankees 'NY' is one of the most popular logos in the world. They have been able to stay true to the logo and colors for generations and their hat reflects that.
5. San Francisco Giants: The Giants and Dodgers have been linked for over a century and their logos belong next to each other as well on this list. Both teams have stayed consistent throughout the years and both teams colors are iconic to their team. While the Giants have made several changes over the years, the Dodgers have been much more consistent. That is the reason they end up with the higher ranking. Sorry Giants fans.
4. Los Angeles Dodgers: There is no denying that the Los Angeles Dodgers have one of the best logos in sports. If for no other reason, the fact that it has hardly ever changed throughout their history. Even going from Brooklyn to Los Angeles didn't change much as they still have the same color scheme and same cursive Dodgers they have always had. While it's not fun to admit, their is something special about the logo history and the consistency of the Dodgers. Even if the logo does say LA.
More from Around the Foghorn
3. St. Louis Cardinals: The top three teams have everything you want in a logo. They have stayed true to their history and they have limited the changes in their colors. They have found a logo that is iconic and they have not tried to overthink the process. The Cardinals main logo with the St. Louis abbreviation is fantastic and worth honoring on this list.
2. Chicago White Sox: The White Sox have went through changes over the years, but to their credit, they went back to the black and white colors with the incredible Sox logo. They went back to their roots and are using a logo that still looks great today.
1. Detroit Tigers: It doesn't get any better than the Detroit Tigers 'D.' That font is perfection and signifies a city as much as a team. The Tigers have, by far, the best logo in baseball, and maybe in sports.
Be sure to check back each day with the latest hot stove news about the San Francisco Giants at Around the Foghorn.
This article originally appeared on