Notes: What's behind Jeff Samardzija's turnaround in 2016?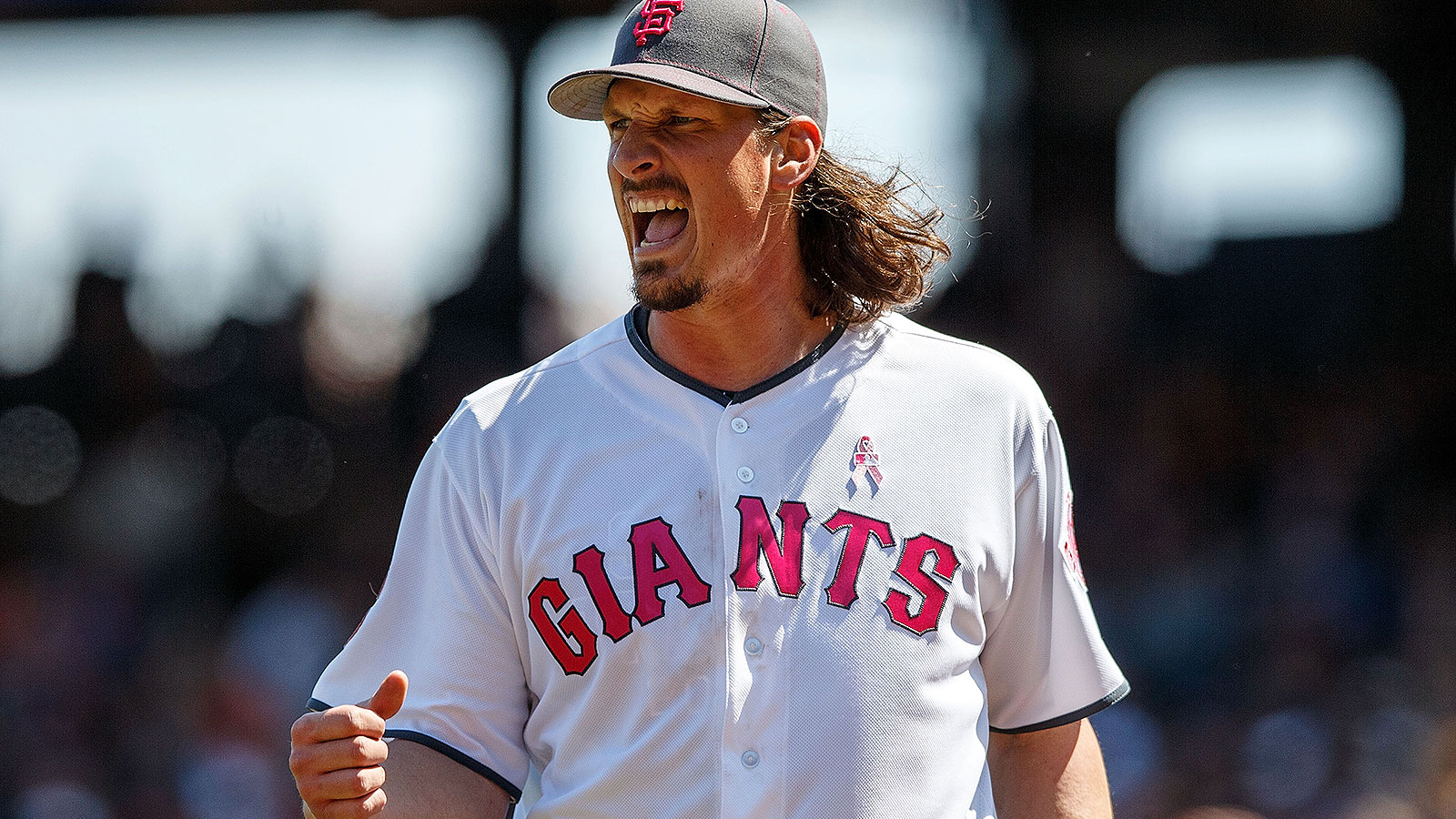 White Sox pitching coach Don Cooper accepted responsibility for Jeff Samardzija's struggles last season, telling reporters, "Man, I failed."
Samardzija, with the benefit of hindsight, takes a more magnanimous view, saying that Cooper only was trying to help him. As it turns out, the foundation of his early success with the Giants came in his final two starts with the White Sox, a one-hit shutout of the Tigers and a strong seven-inning effort against the eventual World Series champion Royals.
Samardzija, 31, said he made an adjustment in September after realizing that he was tipping pitches based upon the time he stayed set in the stretch — coming out of it quickly, he threw a fastball or cutter; taking more time, he threw a slider or split.
He also decided something else.
"I'm over fighting myself, I'm going to go with what feels natural," Samardzija recalled thinking. "Sometimes, you've got to hit the wall to realize that you've got to let go a little bit."
Samardzija, after finishing his walk year with a 4.96 ERA, said he came to spring training with "a chip on my shoulder … a bad taste in my mouth" — even after signing a $90-million free-agent contract.
Giants pitching coach Dave Righetti discovered another way that Samardzija might have been tipping pitches, noticing differences in how the right-hander took signs from the catcher. But otherwise, the Giants allowed Samardzija to be himself, a pitcher who stays athletic, stands tall on the mound and has fun.
One morning during spring training, Samardzija was talking with Righetti and Giants right-hander Jake Peavy when Peavy turned to the pitching coach and said, "You know what he needs to do?"
"Nothing," Righetti said, cutting Peavy off. "Absolutely nothing."
Ichiro is 10-for-13 in his past three games, moving within 40 hits of 3,000 for his major-league career (he also had 1,278 in Japan). I asked Marlins manager Don Mattingly what has struck him the most in his first season managing the Japanese superstar.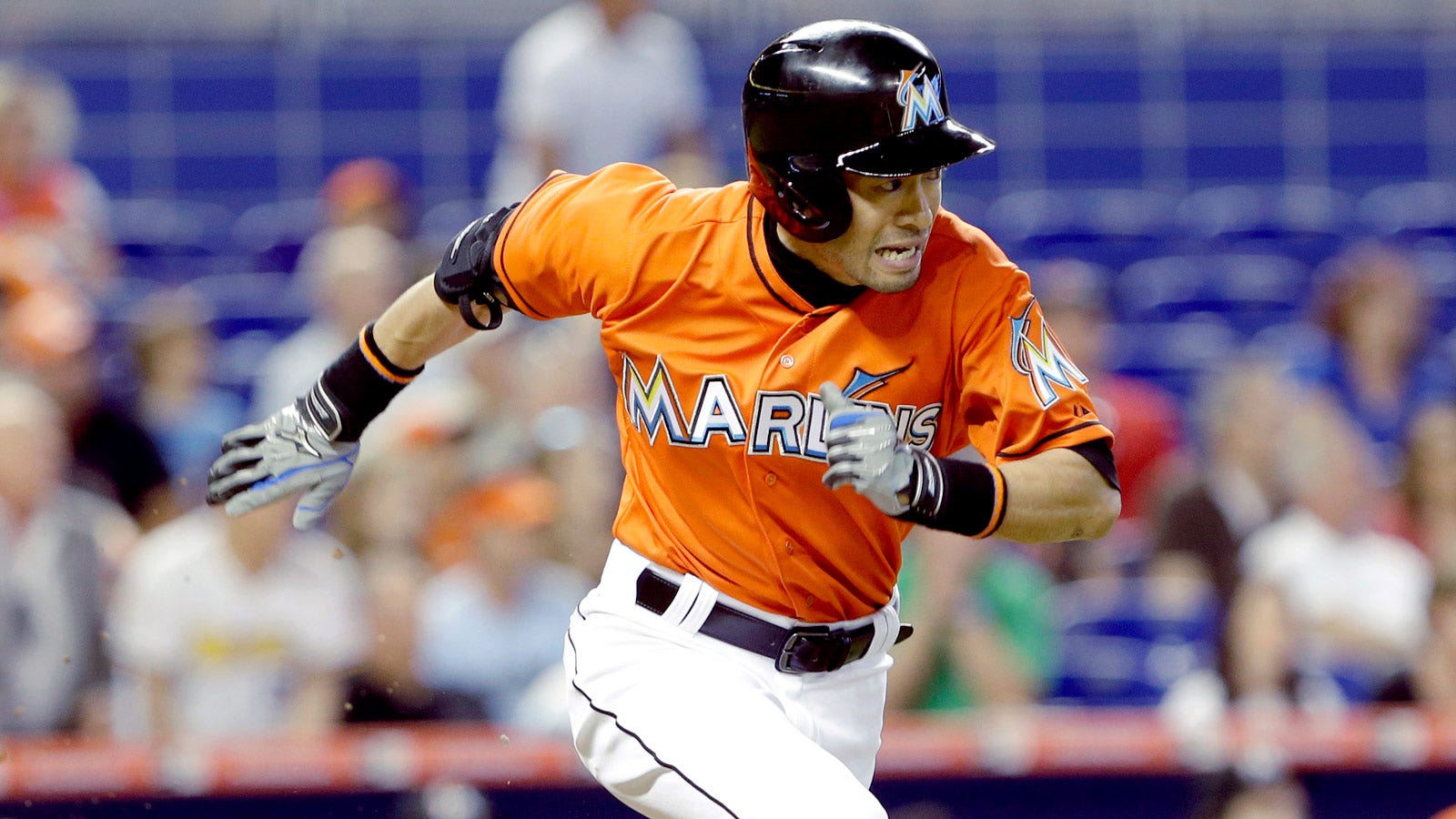 "His sense of humor!" Mattingly replied in a text. "He is funny."
"Pretty much," Mattingly said.
Perry Hill, the Marlins' infield and first-base coach, agreed with Mattingly, saying, "Great sense of humor — players flock to him!"
Hill added, "He never takes a day off. On team off-days, whether at home or on the road he goes to the park with his translator, Allen Turner, and runs, throws and hits. He is always doing something."
Ichiro, 42, is almost exactly 10 years older than third baseman Martin Prado, another of the Marlins' accomplished veterans. Prado, batting .348 with an .800 OPS — albeit with no homers and a .377 BABIP — remains one of the game's underrated delights.
Speaking of underrated, how about Reds shortstop Zack Cozart?
The Reds' pitching is a mess — their ERA is the worst in the National League by a whopping margin, 0.66 runs per nine innings. Cozart, though, rates highly as a defender, according to advanced metrics, and also was batting .321 with an .864 OPS.
An ideal trade candidate, no?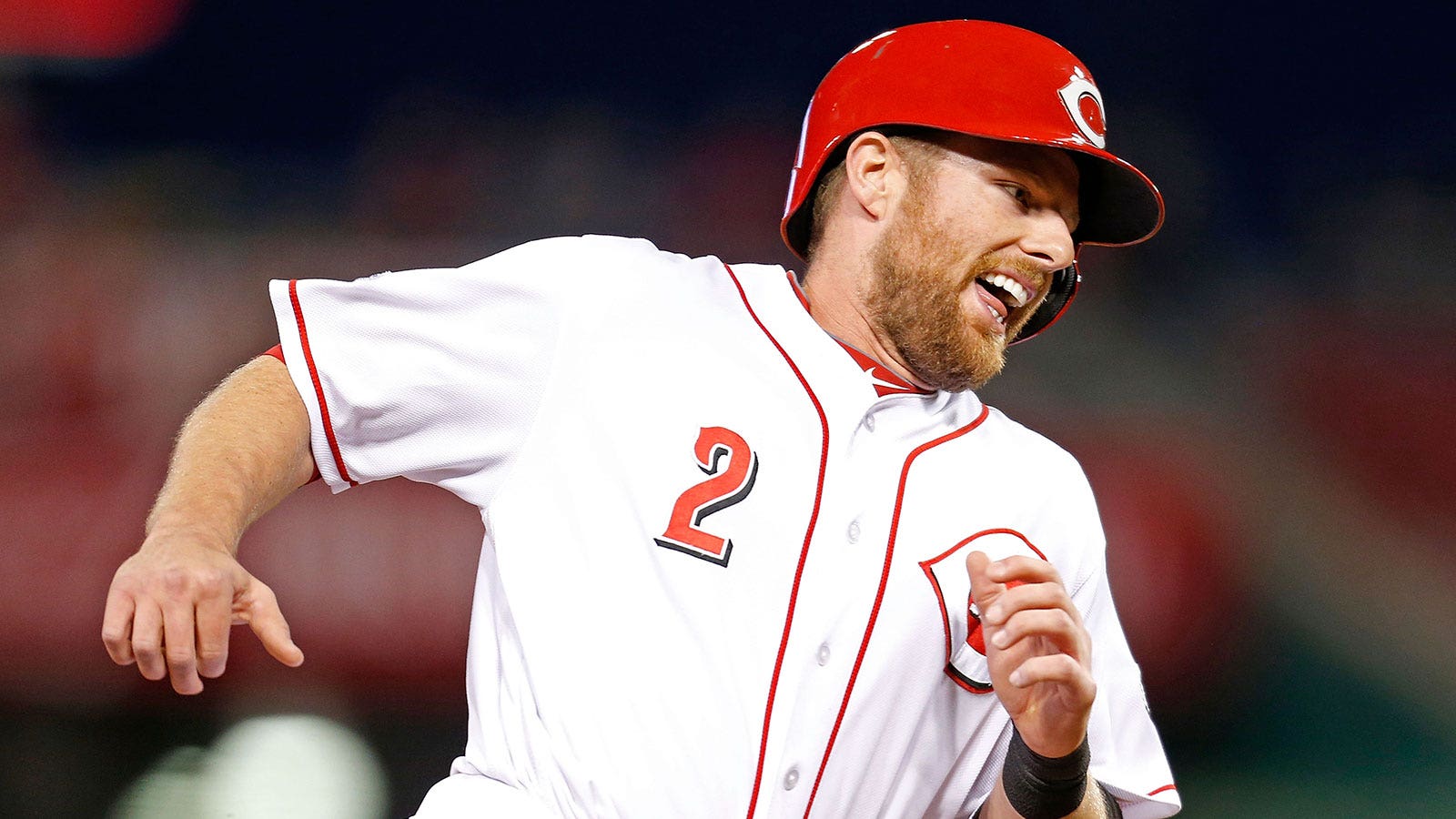 In theory, yes — Cozart, 30, will be a free agent at the end of next season. The problem is that position players generally are easier to move in the offseason, unless a team develops a need at a specific position.
The Nationals and White Sox are the most obvious teams that could upgrade at short, but both teams have a top shortstop prospect at Triple A — the Nats are waiting on Trea Turner, the Sox on Tim Anderson.
An injury could create an opening with another club — or not. In any case, the Reds will need to balance what they could get for Cozart at the deadline against what they might get this offseason, when he will be a year away from free agency.
The Rockies are several weeks away from needing to make a decision on Jose Reyes, who is not eligible to return from his domestic-violence suspension until June 1 and will require a minor-league rehabilitation assignment after that.
Still, barring an injury, it remains difficult to imagine Reyes playing again for the Rockies, and not just because of Trevor Story's emergence at shortstop. The Rox also like their utility infielders — Daniel Descalso, a veteran leader on the club, and Cristhian Adames, who is out of options.
Reyes, who turns 33 on June 11, is still owed $41 million over the next two seasons. His abilities are vastly diminished, and a team likely would accept him in a trade only if the Rockies paid an overwhelming percentage of that money.
The Rockies would be in a similar position if they simply released Reyes — and such an outcome would not be the first time the club parted with a player after deeming his behavior to be unacceptable.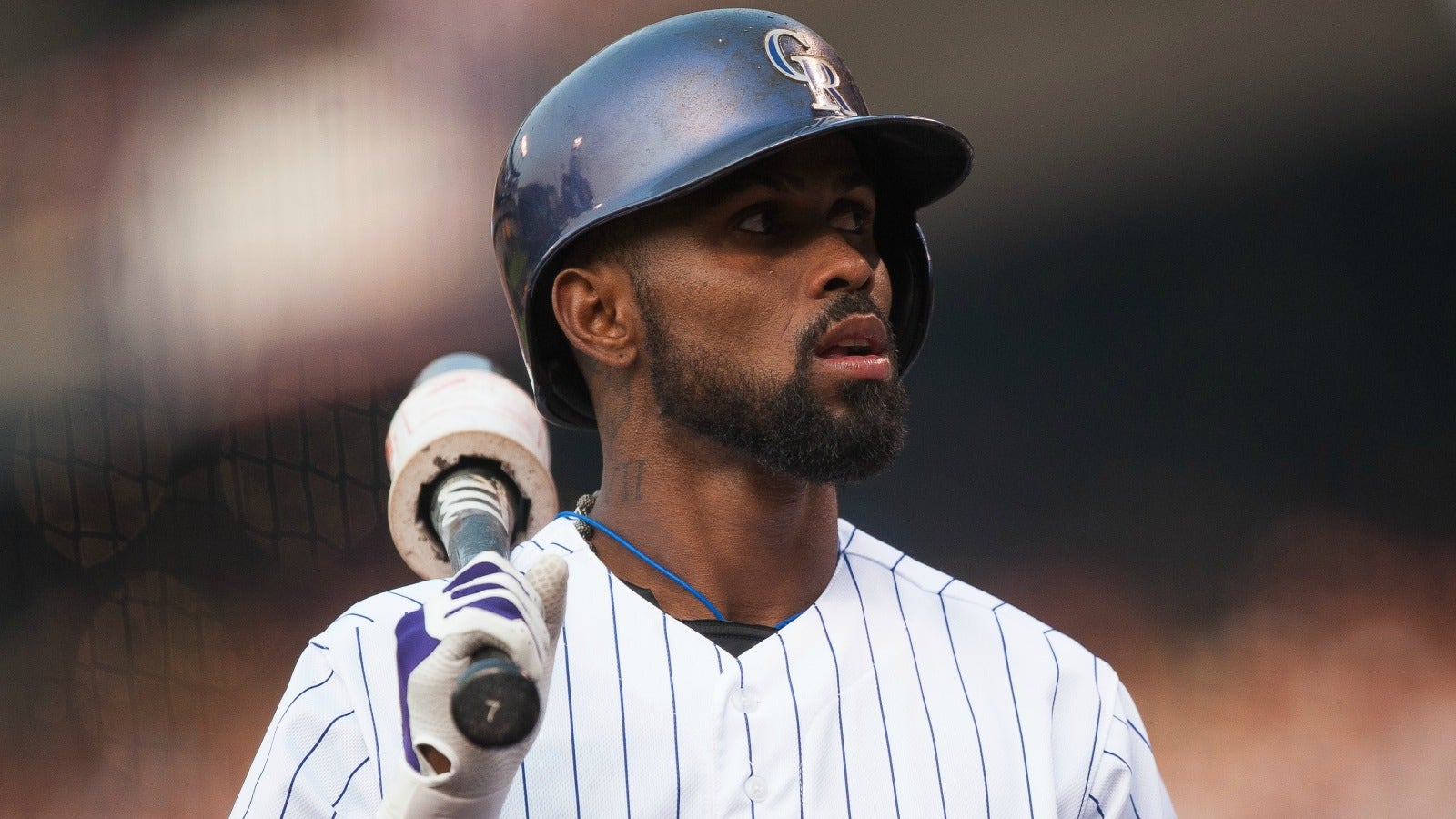 The Rox in Nov. 2004 terminated the contract of left-hander Denny Neagle after he was arrested for soliciting a woman for oral sex, then wound up paying him about $16 million of the $19.5 million he was owed in a settlement, according to published reports.
The chances of the Rockies remaining competitive in the NL West might be more realistic than some would think.
The team's bullpen, recently bolstered by the promotion of Miguel Castro, should further improve once Jason Motte and Adam Ottavino return. Motte, coming off a right shoulder strain, currently is on a rehabilitation assignment. Ottavino, recovering from Tommy John surgery, could be back by the All-Star break, if not sooner.
The rotation also could get a jolt once the Rockies promote right-hander Jeff Hoffman, who has a 2.70 ERA in his first nine starts in the Pacific Coast League. Hoffman, the centerpiece of the Troy Tulowitzki trade, is not the only Rockies' pitching prospect who could contribute this season.
At the moment, though, the rotation is full.
Left-hander Jorge De La Rosa, who was awful in his first five starts before going on the DL with a strained left groin, will be activated to face the Red Sox on Tuesday.
The Rockies will not give up on De La Rosa easily, given his past success and his $12.5 million salary in the final year of his contract. De La Rosa, 35, also can veto any trade as a player with 10 years of service, five continuous with the same club.
* A simple mechanical fix has transformed left-hander Alex Wood into the Dodgers' second-best starter behind Clayton Kershaw.
Wood told reporters at the end of April that he determined that he was lifting his front leg slightly higher, disrupting his timing. He worked with pitching coach Rick Honeycutt to make an adjustment, and the results have been stunning.
Check out Wood in his last five starts:
IP 30.1, H 22, BB 5, K 43, ERA 2.67.
The rest of the non-Kershaw Dodgers? Meh.
* Brandon Belt's career .339 batting average on balls in play is unusually high for a player who doesn't run especially well, but it's a direct reflection of Belt's remarkable ability to hit line drives.
Belt ranked first in the majors in line-drive percentage last season, and ranks ninth this season. He works on that particular skill in the cage, trying not to hit the top, and credits minor-league instructor Gary Davenport with helping him establish his approach at High A.
Davenport would work with Belt on keeping the ball below the lights in minor-league parks, and it's something Belt carries with him to this day.
* What's wrong with Astros left-hander Dallas Keuchel? One issue is that he is falling behind in counts.
Astros people believe that Keuchel is most successful when he is throwing strikes with movement; he is not a command specialist who excels at dotting corners.
Keuchel has fallen behind in counts (more balls than strikes for at least one pitch in the plate appearance) to 37.9 percent of the batters he has faced this season, according to STATS LLC. A year ago, during his Cy Young season, he fell behind to 34.8 percent.
* The Orioles' trade with the Braves on Monday night marked the second straight year they've parted with a competitive-balance pick — an odd strategy for a team with a depleted farm system.
The Orioles saved about $3 million by dumping struggling lefty reliever Brian Matusz, whom the Braves plan to designate for assignment. A year ago, the O's saved nearly $2.75 million by moving reliever Ryan Webb on the Dodgers in a similar trade.
That deal cost the Orioles the 74th pick in the draft, which the Dodgers used to select Virginia right-hander Josh Sborz. This deal will cost them the 76th overall pick, but the O's acquired two young pitchers from the Braves –right-hander Brandon Barker, who had a 2.00 ERA in six starts at Double A, and left-hander Trevor Belicek, who has pitched well in relief at Class A and AA this season.
"We used the pick to acquire pitching depth," Orioles GM Dan Duquette said.
The Orioles also traded two international signing bonus slots to the Reds on Monday for right-hander Franderlyn Romero.
* Still love the story of how the Cubs' signing of free agent Ben Zobrist came together.
Zobrist visited the Giants the Sunday night before the winter meetings began. He already had visited with the Mets and was planning to make a decision within 24 hours.
That Monday, the Cubs contacted him and said they wanted to strike a deal; they had informed Zobrist of their interest early in the process, but told him that they only could sign him if they made a trade.
The trade — Starlin Castro to the Yankees for Adam Warren — finally came together as the meetings began, enabling the Cubs to sign Zobrist to a four-year, $56 million deal.
"I didn't know it was going to be possible until the last second," Zobrist said.
* Cuban second baseman Jose Miguel Fernandez is eligible to sign and is working out for clubs, but one scout who recently saw him questioned his defense and whether he would show sufficient power in the majors.
Fernandez, who turns 28 on Friday, hasn't played competitively since Oct. 2014, when he was suspended for attempting to leave Cuba. His agents at Octagon are selling him as a Zobrist-Daniel Murphy type, but while the scout praised the left-handed hitting Fernandez's hitting ability, he said his power did not compare.
Zobrist has averaged an extra-base hit every 10.1 at-bats in his major-league career and Murphy one every 10.6, while Fernandez averaged one every 14.9 in Cuba. Defensively, Fernandez has good hands and an average arm, but lacks range, the scout said.
* And finally, for all the talk of David Ortiz postponing his retirement, is it possible that he is performing at such a high level because this is his last season?
Cubs backup catcher David Ross, who also is planning to retire at season's end, describes himself as "more at peace," knowing this is his final chance to play.
Ross, 39, said that all of his work on his swing and throwing essentially is done; now it's just time to squeeze out the final bit of performance from his body.
"It's very much liberating," Ross said. "There is a freedom to it."