Welcome to Pittsburgh, home of baseball's most dynamic pitching laboratory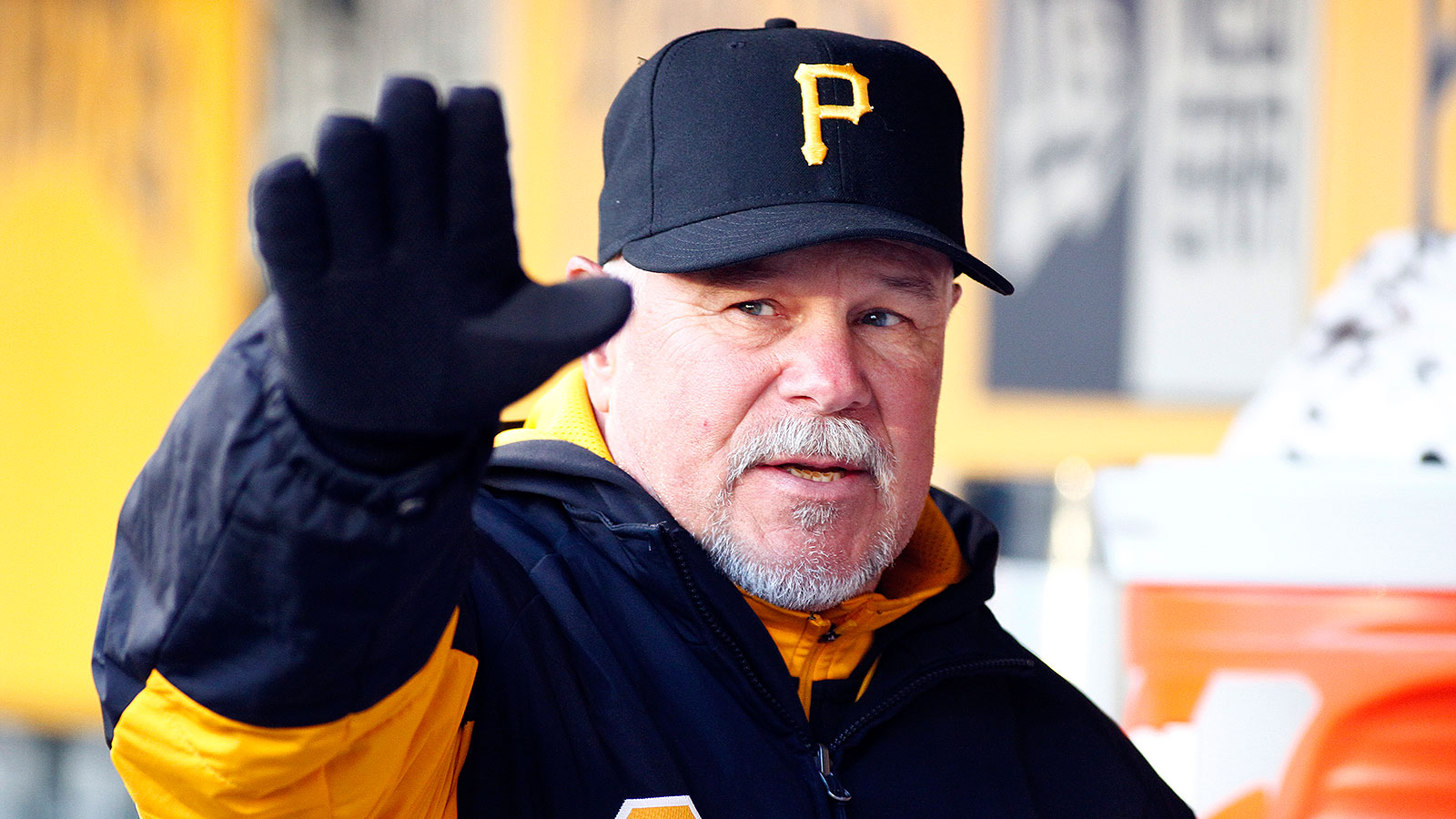 BRADENTON, Fla. — Pirates pitching coach Ray Searage sat on a folding chair directly behind catcher Francisco Cervelli, watching right-hander Ryan Vogelsong throw in the bullpen.
Actually, the word "watching" does not sufficiently describe what Searage was doing on Monday, about 90 minutes before the Pirates hosted the Twins in a Grapefruit League game at McKechnie Field.
Searage wore a catcher's mask, leaning so far forward that the chair lifted off the ground. He would occasionally move from behind one of Cervelli's shoulders to the other, seeking a different perspective. And he reacted to every pitch with whoops, shouts and enthusiastic remarks.
"There you go, you son of a gun!" Searage yelled at Vogelsong after one particularly well-executed delivery. "There it is!"
Welcome to the most dynamic laboratory in baseball, the place where the Pirates take the tired, the poor, the huddled pitching masses yearning to throw free, and transform them into better performers.
Searage is not the only Pirates employee responsible for the revivals of Francisco Liriano, A.J. Burnett, Edinson Volquez, J.A. Happ, et al. General manager Neal Huntington and his front office excel at identifying bounce-back candidates. Pitching guru Jim Benedict played a significant role before leaving for the Marlins last October. The Pirates incorporate analytics as well as any club.
Perhaps this will be the season when the team's pitching magic expires, but already there is evidence to the contrary — evidence in the form of right-hander Juan Nicasio, a $3 million free agent who has struck out 24 in 15 innings this spring without allowing a run.
Vogelsong, a $2 million free agent, said he had been "throwing the ball as good as ever" before a recent hiccup against the Red Sox, a hiccup that led to his fine-tuning session with Searage and Cervelli on Monday.
Francisco Liriano, who has struggled this spring, followed Vogelsong to the bullpen mound — and if anything, Searage was even more animated with the veteran left-hander, encouraging him in both English and Spanish.
Searage actually cackled in approval — cackled loudly — whenever either pitcher successfully incorporated one of his suggestions. With Liriano, he jumped out of his chair like a fan at one point, screaming, "Yeah! Yeah!"
"It's all positive," Vogelsong said, but it's not simply cheerleading. Searage wanted Vogelsong to lower his front arm, figuring it would help him shorten his arm swing. Vogelsong made the adjustment, but Cervelli told Searage that his arm still looked "too long." Vogelsong then worked on an additional fix, and much to Searage's delight, he found the right angle.
"I was just trying to get my arm a little higher so I can get through the ball at the end," Vogelsong said.
When you have really talented people, and you work through a process … Ray is the core contributor to that, but there are other people who really help Ray and have helped those pitchers have those bounceback or breakout seasons.
Pirates GM Neal Huntington
The goal with Liriano, Searage said, was to improve his rhythm and timing — the pitcher had overthrown in his last two starts. Searage wanted him to stay sideways as he moved down the hill, then transfer his power as his foot hit the ground.
"Look at you! Look at you! Look how you finish!" Searage shouted at one point.
Where all this leads, no one can say for sure; the Pirates' rotation, fifth in the majors last season in ERA, is actually something of a question entering the season. Four pitchers who accounted for more than 40 percent of the team's starts — Burnett, Happ, Charlie Morton and Vance Worley — are all gone.
Right-hander Gerrit Cole and Liriano return as the top two starters, followed by lefty Jon Niese, who arrived in a trade from the Mets. Lefty Jeff Locke is expected to be the No. 4, leaving Vogelsong or Nicasio for the fifth spot. With right-handed setup man Jared Hughes likely to open the season on the disabled list with a left lat strain, Nicasio might be a better fit in the bullpen.
Fangraphs on Monday ranked the Pirates' rotation only 14th in the majors, but that's nothing new; the sabermetric web site projected the Pirates to be only 13th last season. The Pirates beat that forecast by about six wins — Happ accounted for two of those himself in only 11 starts, and the Pirates' other four other starters all were about a win better than Fangraphs expected.
The current group does not appear as talented, but the Pirates likely will get a boost at some point from right-hander Tyler Glasnow, the game's 14th-best prospect according to Baseball America. Four other prospects — right-handers Jameson Taillon, Trevor Williams and Chad Kuhl, plus lefty Steven Brault — also are getting closer to the majors.
So, if injuries hit, or if one or more of the starters falter, the Pirates should be deep enough to withstand the blows. Then again, recent history suggests that at least one of the team's reclamation projects will succeed — and if not, the Pirates will try to find others.
"We understand that the hit rate is much higher than expected," Huntington said. "We also understand that it's not going to be 100 percent. It hasn't been 100 percent. But when you have really talented people, and you work through a process … Ray is the core contributor to that, but there are other people who really help Ray and have helped those pitchers have those bounceback or breakout seasons.
"We realize we can't become overly dependent on it. At the same time, there are traits there. Each guy has had success. There are some things we believe we can build upon. And truth be told, small markets need guys like this to step forward, whether they're your own young players, guys who take that next step in their career progression or guys who have bounceback seasons. Small markets, that's the way we survive."
Back in the lab — er, bullpen — Liriano continued following Searage's instructions, continued pumping strikes. Searage grew practically giddy as the session progressed, sensing that his pupil was coming around.
"Por que no, senor? Por que no?" Searage shouted in Spanish.
Why not? It might as well be the Pirates' motto.