Way Too Early 2017 Atlanta Braves Payroll Check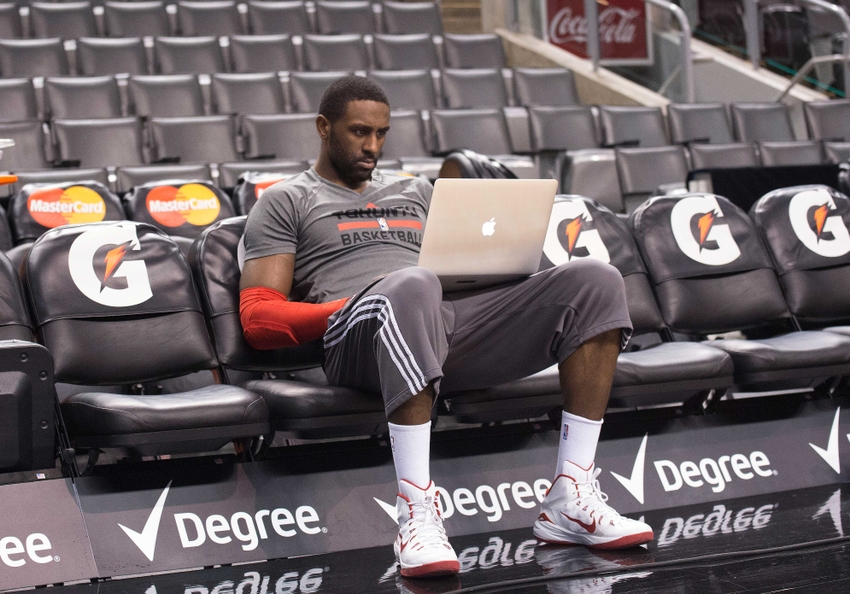 It's early, but a payroll check-up it's still fodder to fuel a later discussion on free agents or trade targets that the Braves could entertain for next season.
Estimates are risky at this time of year, but you can be sure that the front office of the Atlanta Braves has already been busily looking at this information as well, for it defines the spending parameters available and the kinds of upgrades that the Braves can pursue this Winter.
The Parameters and Assumptions
There are several:
Major league minimum salary for 2017:  $510,000.  It was $507,500 in 2016.  Most pre-arb players were assigned this salary.  A very few were 'given' a bump above this for various reasons (Jace Peterson estimated at $550,000, for instance).
All players under extended contracts are assumed to remain with the team.  Of course, that can change, but it defines the current contractual commitments.
Cots' Contracts site was used for the 'official' word on matters involving the dollars related to the Kemp/Olivera contracts.
Salaries paid on contracts do not include one-time bonuses.  Cots and others pro-rate these over the life of the contract, which is useful for Average Annual Value (AAV) purposes.  I count these in the year they are paid, unless otherwise deferred (Dan Uggla).
My figures do include Bruce Sutter's bloated deal (good on him!)
The rotation projection includes Teheran and 4 pre-arb pitchers.  Not terribly realistic.
The Braves will have 6 arbitration-eligible players this year if all of them are Tendered.  These numbers could be completely wrong as they are pulled out of thin air.  Nonetheless, here they are, in order of expected contract sizes from high-to-low:
Every other roster slot is filled with (near) major league minimum players to fill out a 25-man active roster, plus a typical slate of 4 DL players.  Thus, I'm accounting for 29 players at this time for the major league payroll.  This is relatively normal:  for instance, Daniel Winkler gets paid an ML-min. salary despite having been on the the DL for his elbow for nearly the entire year.
The Starting Point
So with all of that said, this is a starting point:  a "baseline" payroll that the Braves will begin from this off-season.  Trades can/will impact this – up or down.  But here is that initial guesstimate:
$70,695,000.
Since this is ridiculously early in the process, I won't publish the spreadsheet behind this number – not yet, at least.  That will wait until some better numbers for arbitration estimates arrive and we get some other information (non-tenders, roster moves, perhaps a trade).
The reason that the above assumptions are stated is so that you may feel free to adjust this $70.7 million figure for your own purposes.  I recognize, for instance, that many will leave off Dan Uggla's deferred bonus ($250K) or there will be different numbers on the Kemp/Olivera accounting.  That's fine – this is not an exact science by any means.
There are some highlights:
Matt Kemp is the highest-paid Brave at $21.75 million.  His deal runs through 2019.
Only 4 others are under contract:  Freddie Freeman, Nick Markakis, Tyler Flowers, and Julio Teheran.  Freeman gets a bump to $12m for 2017.  That'll buy a lot of diapers.
Estimated future payroll commitments drop to the low $60m range in 2018, another $7 million down in 2019, then way down in 2020 as Freeman's contract is the only one currently running that long (through 2021).
How Much to Spend, Then?
Since no one has publicly made budget information known, this is also a guess, but statements made about increasing payroll have all pointed to this upcoming off-season.  Based on previous years' data, it would be reasonable to peg that number at between $120 and $130 million.
Taking the midpoint, that could give the Braves up to $54 million (+/-) to use for free agent acquisitions or "contract trades" (such as what was done for getting Hector Olivera removed from the team).  In the case of the future, though, John Coppolella would be more likely to try one of these tactics:
Looking into obtaining players with positive value whose contracts are burdensome to their current team.
Trading for players who might be fairly expensive in a future free agency that still have a year or more of control remaining and who might be a fit for an Atlanta extension.
We will refine the numbers as more information becomes available, but that constitutes a "first look" at what might very well be a raucous off-season for Atlanta.
So:  John Coppolella has worked awfully hard to maximize this number for this off-season.  What do you want to spend this windfall on?
This article originally appeared on