Watch Justin Verlander blow a monster bubble of gum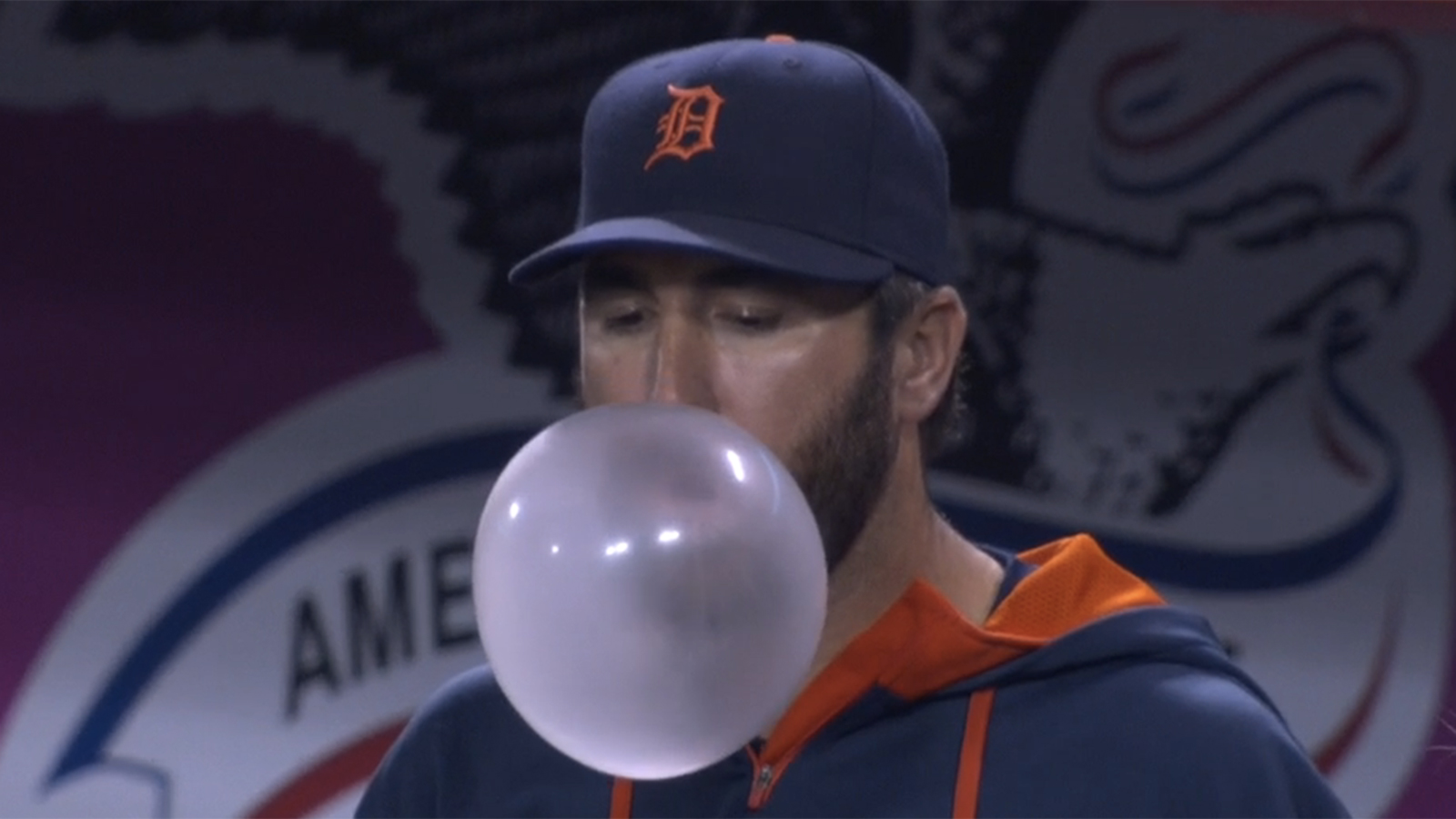 Justin Verlander: All-Star pitcher and professional bubble-blower?
The Detroit Tigers starter showed off his gum-chewing skills Thursday night and looked to be in mid-season form.
Check it out:
Verlander, who is currently rehabbing his way back from a triceps injury, is expected to rejoin the Tigers rotation some time in June.