107-year-old woman attends first MLB game and dances with Dusty Baker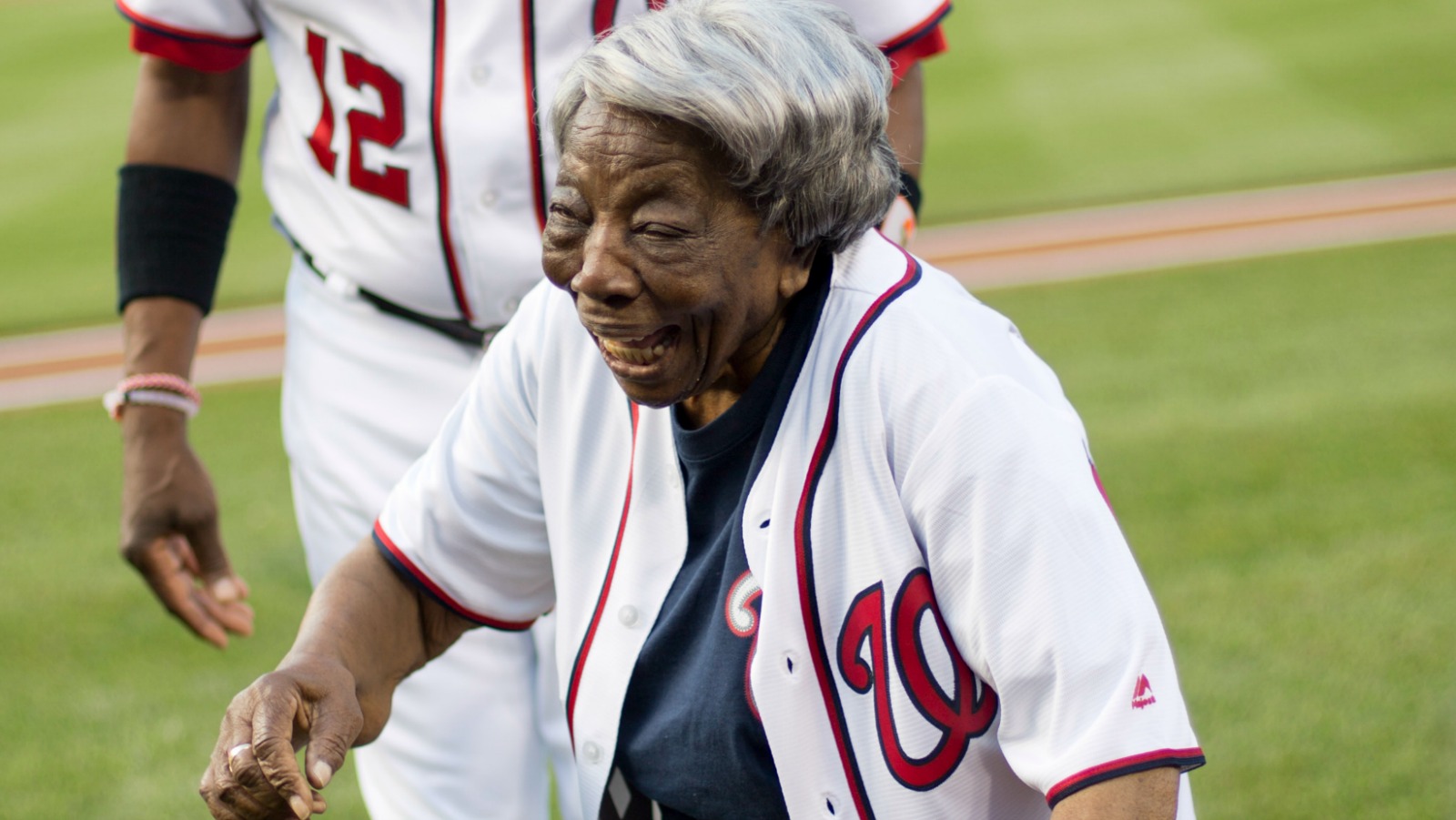 Virginia McLaurin became Internet famous in February when, at a 106 years old, she met President Obama and the First Lady and lit up the room with her energy.
Virginia was at the White House to celebrate black history. "I thought I would never live to get in the White House," she told the Obamas. She was so happy that she started dancing.
When the president asked her what the secret is to still be dancing at 106 years old, Virginia flashed a grin and said, "Just keep movin."
Since then, Virginia has celebrated her 107th birthday, and on Thursday she attended the first Major League Baseball game of her life.
She was honored in a pregame ceremony at Nationals Park to celebrate Black Heritage Day, and Washington manager Dusty Baker presented her with her very own jersey.
Virginia was so happy, of course, that she danced.