Washington Nationals Rumors: Andrew McCutchen A Reality?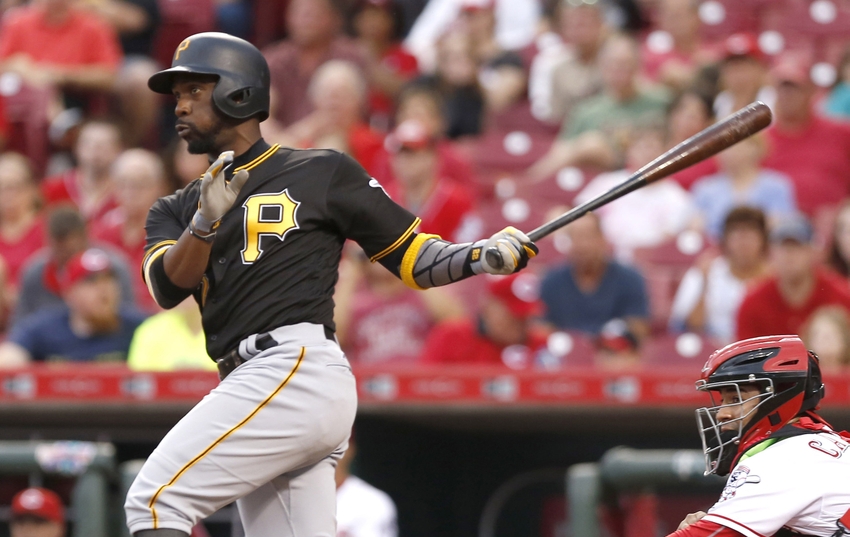 Ken Rosenthal of FOX Sports and MLB Network is reporting that the Washington Nationals remain interested in trading for Andrew McCutchen
With Yoenis Cespedes now back with the Mets, the Washington Nationals are still in needing of adding another outfielder, if they want to move to Trea Turner to shortstop. They could look to the Pittsburgh Pirates and Andrew McCutchen if they want to acquire another outfielder via trade.
According to Ken Rosenthal of FOX Sports and MLB Network, the Pirates are still looking at trade options for McCutchen from other teams and the Nats remain one of those teams. Here is what Rosenthal said about the Nats' interest in McCutchen this afternoon:
"The Nationals, who discussed McCutchen with the Pirates before the non-waiver deadline, remain interested, sources say; the Nats are also pursuing a closer and exploring a trade for White Sox lefty Chris Sale, but the acquisition of a center fielder would allow them to move Trea Turner back to shortstop, his natural position." (h/t, Rosenthal, FOX Sports)
More from District on Deck
As Rosenthal reported last month, the Washington Nationals talked to the Pirates before the deadline about McCutchen, but instead, they worked out a trade that sent closer Mark Melancon to Washington D.C. for left-handed reliever Felipe Rivero and pitching prospect Taylor Hearn.
McCutchen is under contract for two more years and $28.75 million, which includes a $14.5 million club option for 2018. But, he is coming off a down season. The former National League MVP had a slash line of .256/.336/.430 with 24 home runs and 79 RBI's in 2016.
The problem for McCutchen the last two years has been his defense in center field. From 2015 on, he has had -36 defensive runs saved as a center field, including -28 runs saved this past season (according to Fangraphs). Even though Turner is still learning the position, he is a better defensive center fielder than McCutchen right now.
If the Washington Nationals have to part with top position player prospect Victor Robles in this kind of a deal, Mike Rizzo and the front office should not make the deal in my opinion. Robles, who is 19-years old, may not be at double-A yet, but he has great speed (37 stolen bases last season). Plus, with contracts set to expire in the Nats outfield over the next couple of years, Robles could play a big part in the outfield in a few years.
While the Washington Nationals are in a win now mode and McCutchen can provide offense since he has hit 20+ home runs in six straight years, the Nats would only have him under team control for two more seasons. They already have an outfielder whose contract is up after 2018 and that's another former NL MVP, Bryce Harper.
The McCutchen storyline will be something to watch next week at the Winter Meetings (if they do take place). The Washington Nationals could use another outfielder, but they would be able to work out a deal with the Pirates for McCutchen without having to give up Robles? We will find out.
This article originally appeared on