Washington Nationals: Joe Ross Gets NLDS Game 4 Call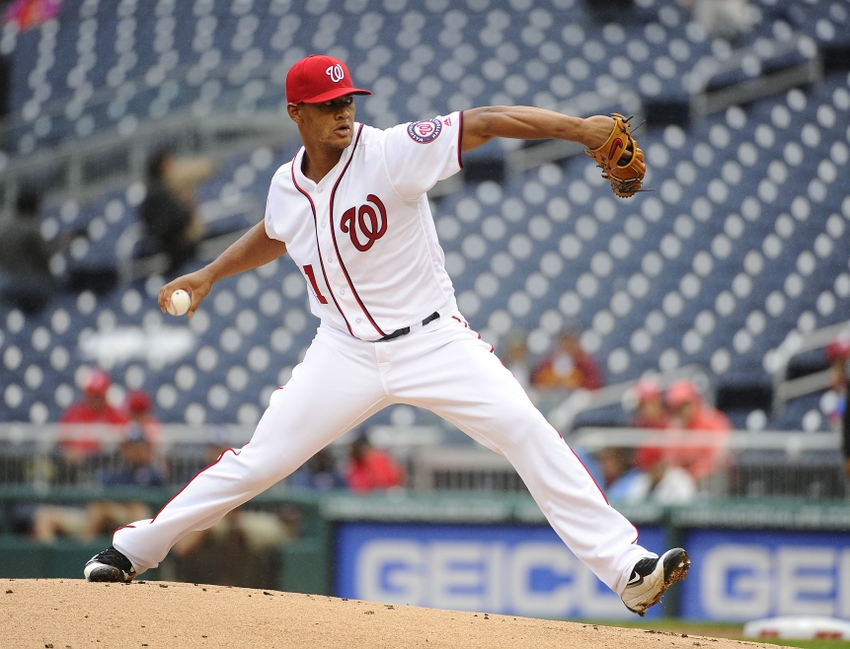 Washington Nationals' Joe Ross has the chance to pitch the team into their first National League Championship since 1981 in Montreal.
It took long enough, but we now know Joe Ross of the Washington Nationals will face Clayton Kershaw of the Los Angeles Dodgers in Game 4 of their National League Divisional Series.
Ross has yet to pitch in the series while Kershaw threw five uneasy innings en route to a Game 1 win. If the Dodgers tie the NLDS, Max Scherzer on full rest would face Julio Urias and a potential cast of thousands in Washington on Thursday.
This will be the fourth time in Kershaw's career he has pitched on three-days rest. Los Angeles is 1-2 in those games. For Ross, this is his first ever playoff appearance.
More from District on Deck
On June 22, Ross started at Dodger Stadium, before his injury, and earned a no decision in 6.1 innings. Although the Dodgers won the game 4-3, Ross struck out five, allowing two runs on seven hits and a walk. Corey Seager took him deep with a solo shot in the third.
That game, Ross tossed 100 pitches, a mark he has yet to reach again. Since coming off his injury, the Washington Nationals slowly have bumped his pitch count. His last start, September 29 at home against the Arizona Diamondback, he threw 90 pitches. The down side was those 90 bought him four innings.
For Kershaw, his 101-pitch effort Friday earned him five frames. With the Dodgers throwing the kitchen sink at the Nationals to force a decisive Game 5 back in DC, they will need more than that. Yes, he struck out seven, looking like legendary Kershaw the first time through the lineup. Then he lost his comfort zone, met with Yasmani Grandal after every pitch and floundered.
When this turns into the bullpen game and chess match the rest of the series has, Dusty Baker has Reynaldo Lopez fully rested. In backing Ross and Gio Gonzalez down the stretch, Lopez pitched eight scoreless innings. A similar tag team effort today could lead directly to Mark Melancon getting the last four- or five-outs. Remember yesterday, he tossed nine pitches to retire the Dodgers in order.
By tonight, the conventional wisdom will change. A win by the Dodgers makes Dave Roberts look like a genius. Right now, the move is pure desperation with all the winning cards in Baker's hands.
This article originally appeared on