Washington Nationals: How Much Is Wilson Ramos Worth?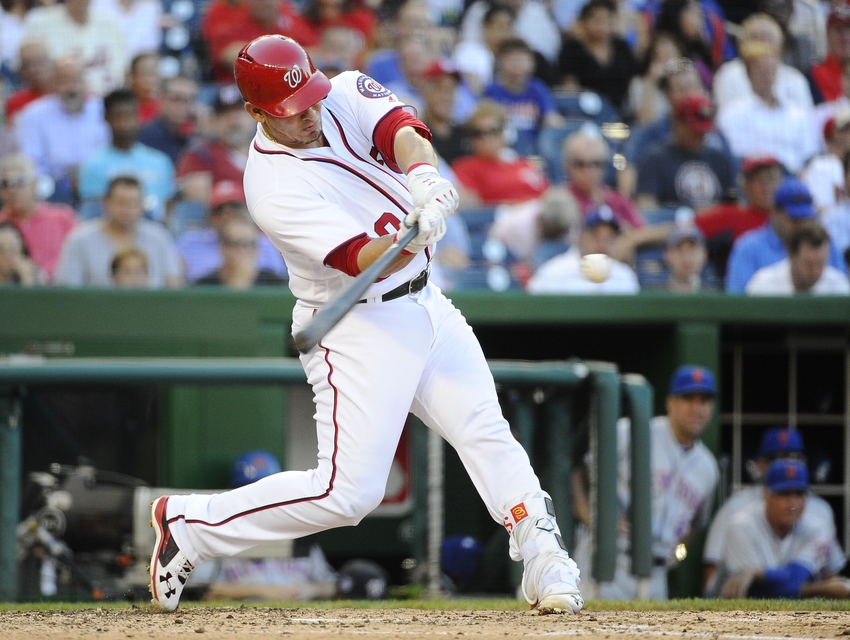 The Washington Nationals reportedly offered Wilson Ramos an extension in the neighborhood of three years and $30 million, which he declined.
Ever since coming over in a trade with the Minnesota Twins back in 2010, Wilson Ramos has been a solid backstop for the Washington Nationals. In 2016, he made the All-Star team for the first time, and he has quite simply elevated his game to a whole new level.
Through 128 games, Ramos is hitting .303/.352/.491 (121 OPS+) with 21 home runs and 79 RBI. Behind the plate, he has a 38 percent caught stealing percentage. He has been one of the top catchers in he National League, posting a 3.2 fWAR. He trails only J.T. Realmuto and Buster Posey, who each have a 3.7 fWAR.
Ramos, who is still only 29 years old, is headed toward free agency this offseason. According to a report from Jon Heyman, the Nationals recently initiated extension talks with the All-Star catcher. Jorge Castillo later confirmed that the Nationals had made an offer that was a bit north of $30 million over three years.
Can confirm that the Nationals offered Wilson Ramos a contract, as @JonHeyman 1st reported. Told it was bit a more than $30 mil over 3 years

— Jorge Castillo (@jorgeccastillo) September 22, 2016
Wilson declined the offer. Whether it be now or over the offseason, it should be interesting to see what he ends up signing for.
One of the risks in signing Ramos is the issue of whether or not his level of production this season will prove to be sustainable. After all, he hit only .229/.258/.358 (66 OPS+) just last year. However, the fact that he underwent LASIK eye surgery is often cited as one of the major reasons for his renaissance. In an article by MLB.com's Cash Kruth, Ramos spoke of some of the differences he was noticing all the way back in Spring Training.
"It's making me feel comfortable and making me feel excited, because before I was swinging at everything," Ramos said. "Ball, strike, I was feeling very bad sometimes because I'd say, 'That was a bad pitch, why did I swing?' Now I feel more comfortable at the plate. It's only four or five games after surgery, but I see the difference now."
Plus, while it is true that Ramos hasn't had a year that has quite been on par with this one, he has had other seasons in which he has hit quite well for a catcher. In 2011, he hit .267/.334/.445 (113 OPS+) with 15 home runs. In 2013, he hit .272/.307/.470 (110 OPS+) with 16 home runs.
Another concern in signing Ramos, though, is his injury history. This season marks just the third time in his career in which he has played in over 100 games.
That being said, Ramos should still have way more going for him than against him. On top of the fact that he is under 30 years old and may be able to keep hitting well due to his improved vision, other All-Star catchers have recently received lucrative deals as well.
In Heyman's article, he discusses how it is thought that Ramos views Brian McCann and Russell Martin as comparable players. McCann and Martin received five-year deals for $85 and $82 million, respectively.
While it is hard to say if Ramos' career year will be enough to catapult him into the range of McCann and Martin, three years and around $30 million does seem a little low for his services. One would think he should have an excellent chance of beating that offer by a pretty good margin.
More from Call to the Pen
This article originally appeared on