Washington Nationals History: Team Announces Name, Colors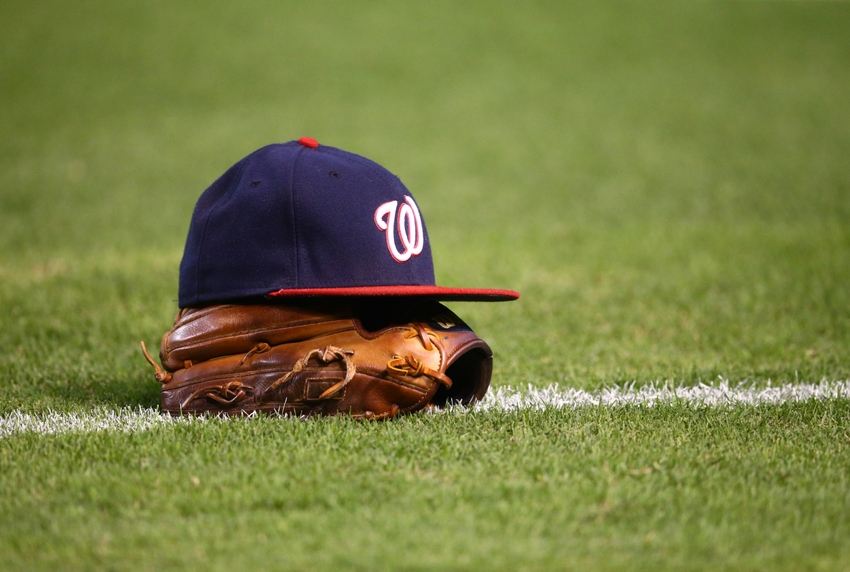 In the third attempt at putting a Major League franchise in the Nation's capital since the start of the modern era, the Washington franchise needed a name and a uniform. On this day in 2004, the team announced that they would be called the Washington Nationals, and gave us a first look at their new uniforms.
The Washington Senators are a team that had existed since the dawn of the American League. Through two incarnations, the Senators name lived on. However, those teams did not remain in the Nation's capital. The first team moved to Minnesota in 1961, becoming the Twins. Just a decade later, the second Senators franchise took off for Texas, and the Rangers were born.
With the Montreal Expos being relocated to Washington DC, it seems as though the Senators would live once more. Instead, on this day in 2004, the franchise announced that they would be known as the Washington Nationals, a name that hearkened back to before the Senators. In addition, the team's red, white, blue, and gold uniforms and logo were unveiled.
While the Sentors had been well known, there were actually more incarnations of the Nationals in the early days of professional baseball. The first franchise "competed" in 1872, losing all eleven of the games it played in the National Association before folding. Bill Stearns pitched each game, and gave up 190 runs, 68 earned, in 99 innings. However, the team did have some talent, as Paul Hines, who would turn the first unassisted triple play and win the first Triple Crown, was the primary first baseman.
More from Call to the Pen
The next attempt, also in the National Association, came three years later. This franchise was a bit more successful, even earning the Nationals first win. However, at 5-18, they still were not in the upper eschelon. On the positive side, Stearns, pitching for this team as well, earned a victory, one of only 13 he would have in the Major League career.
The Nationals also appeared in the Union Association in 1884. While they finished below .500, again, they were seventh in the league. The name surfaced again for four years, this time from 1886 through 1889, in the National League. Again, the team struggled, finishing higher than last only once, and that was a seventh place finish out of eight teams.
This incarnation of the Washington Nationals has had a bit more success. With stars like Stephen Strasburg and Bryce Harper, the Nationals have been able to place themselves as perennial contenders. It certainly is a far cry from the original Washington franchises, whose name they adopted.
On this day in 2004, the Washington Nationals were reborn,. Only this time, instead of being woefully inept, the Nationals have developed into a solid team with a legitimate chance at the postseason.
This article originally appeared on