Washington Nationals: Can they get Sale, Melancon AND McCutchen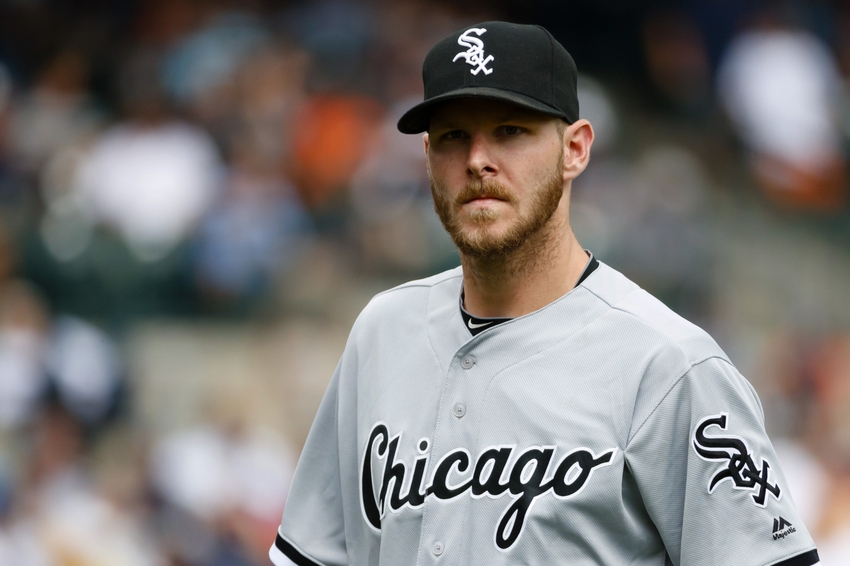 The Winter Meetings are in Washington D.C and the hometown Washington Nationals are trying to make the most noise.
As I talked about in this space last week, the Washington Nationals window to win a title is closing. I think Mike Rizzo and the brain-trust of the organization agrees with me.
We know the Nationals are going to big game hunting. Their plan: get at least two of Andrew McCutchen, Chris Sale and Mark Melancon.
The Washington Nationals are destined to be in the middle of the activity as the home team for this year's Winter Meetings, and they're making plays for Chris Sale, Andrew McCutchen and Mark Melancon, with word that the Nats believe they can probably afford two of the three stars they covet.

The Nationals are, however, cognizant of the $195 million luxury tax threshold for 2017 as part of the new CBA and would rather avoid it.
More from Call to the Pen
I can't see them getting all three because they aren't going to be able to fit them in and stay under $195 (though maybe they unload Gio Gonzalez to help offset some of the costs to get all three).
If I were to rank the three on importance, I think the most important person for them is Melancon. Having a consistent presence at the end of the game would be crucial to them given the issues they had with Drew Storen and Jonathan Papelbon. Plus, for Melancon, the deal is just money, no prospects involved. I am a little concerned about how effective he will be as he ages considering he doesn't throw hard already. If they don't get Melancon, they are going to have to figure out a way to get a closer.
The next one is Sale. Two times when the Nats have been in the postseason during this run, they haven't had Stephen Strasburg and it's been a problem. With Max Scherzer, Strasburg and Sale to go with Gonzalez and Tanner Roark, it gives them the best rotation in the game.
McCutchen is less of a need to me. They can go with Danny Espinosa who has power at short and can leave Trea Turner in center although I would rather have the Turner/Cutch combo.
To me, the Nationals are doing what they should be doing and going all in. Will it work for them by possibly mortgaging the future? Flags fly forever, but the flag could be quite costly. The Nationals are certainly a team to watch as the Meetings begin. Should be a fun week.
This article originally appeared on