Watch: Nationals' Bryce Harper and Matt Williams' special handshake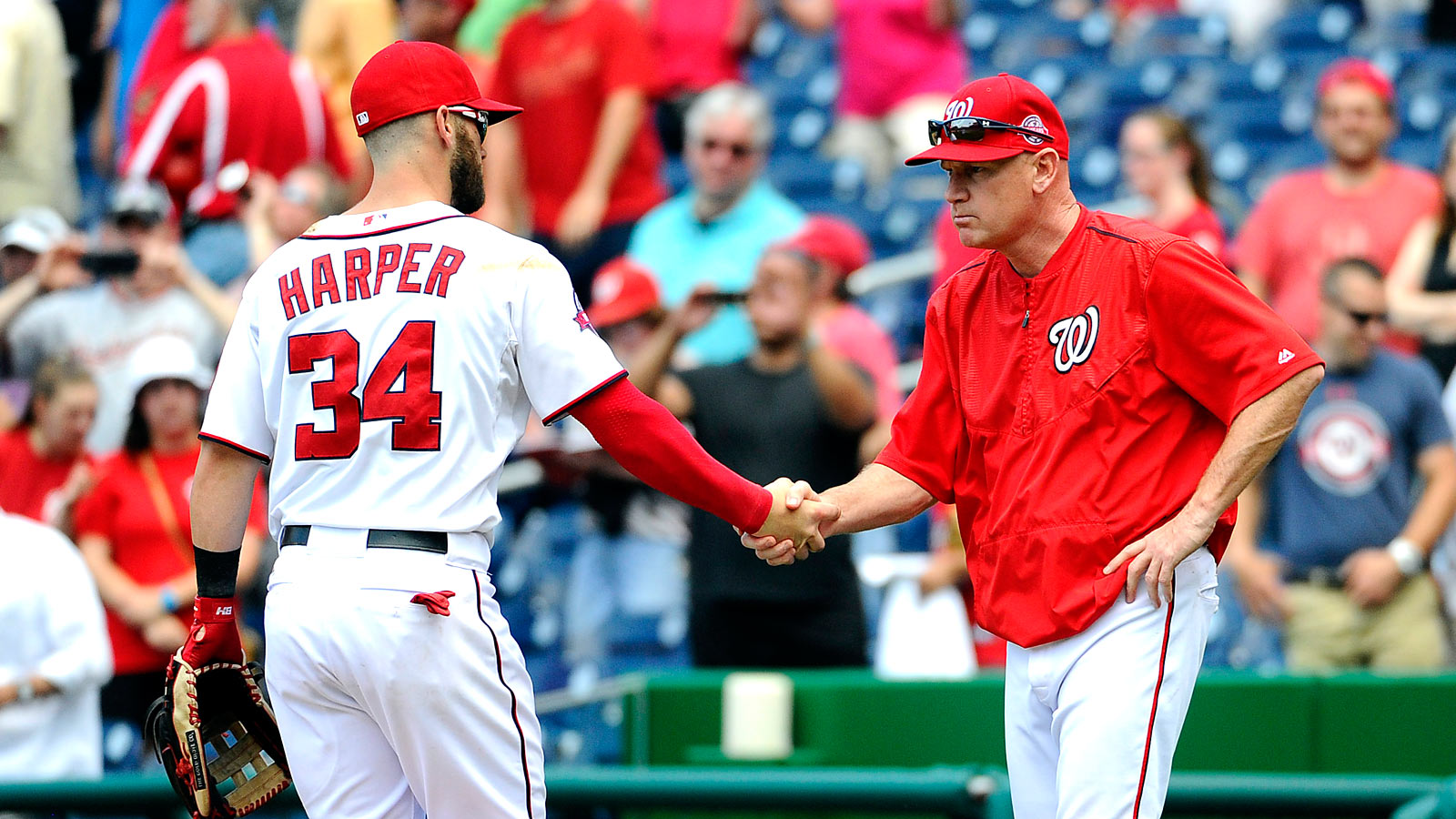 Baseball players have all kinds of unique and sometimes hilarious handshakes with their teammates, but not usually with their manager as Nationals outfielder Bryce Harper recently did.
After Harper, who has been white-hot at the plate this month, hit his 11th home run in 14 games in the Nationals' 2-1 victory over the Philadelphia Phillies on Friday, he and manager Matt Williams celebrated the solo shot with a special handshake upon Harper's return to the dugout.
The Nationals certainly take a unique approach to celebration, as this year they've begun dousing their game-winning hero in chocolate sauce in lieu of the usual water-cooler bath.
(h/t For the Win)