UPDATE: Bryce Harper disputes jersey up for auction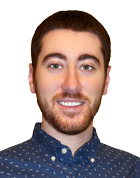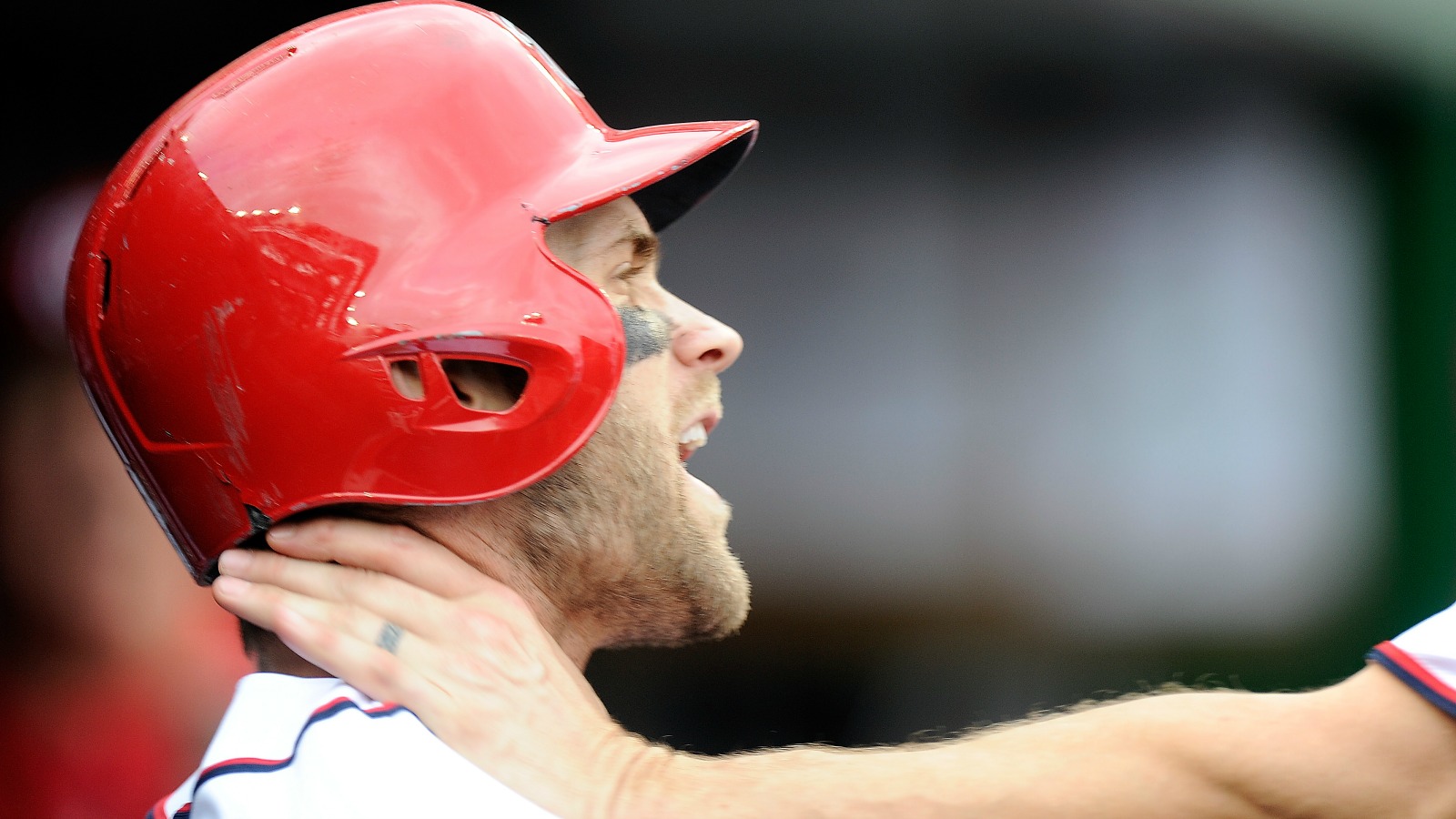 UPDATE: Bryce Harper says Leland's is auctioning off the wrong jersey, not the one he wore during his fight last September with closer Jonathan Papelbon.
"That's my MVP jersey, and I have it," Harper said Saturday.
The Washington Nationals issued a statement confirming the Lelands jersey is from the game in which Harper and Papelbon quarreled. But a person familiar with the situation said Harper often wears two jerseys over the course of a game.
As of Saturday evening the Leland's website said there had been six bids, with a top offer of about $4,800.
Late in the Washington Nationals' turmoil-laden and disappointing 2015 season, tempers boiled over as Jonathan Papelbon choked Bryce Harper in the dugout. It stemmed from Papelbon being displeased with the way Harper jogged to first after popping up, leading to a fight between the two stars.
Well, as bad as it was for all parties involved, you can own a piece of memorabilia from the fight. Harper's game-worn jersey from the strangling is up for auction at Lelands.com and the current bid is nearly $4,400.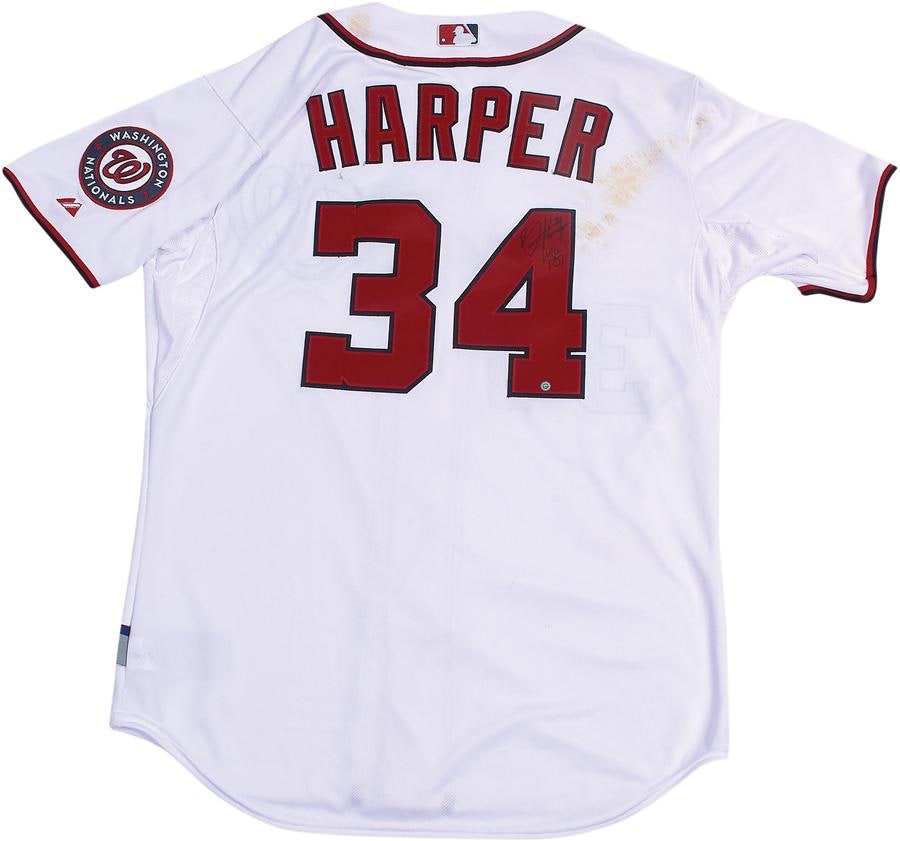 The value is driven up by the fact that it's signed by Harper, which is cool. Still, $4,400 for a jersey that was from one of the most embarrassing moments in Nationals history is a bit steep.